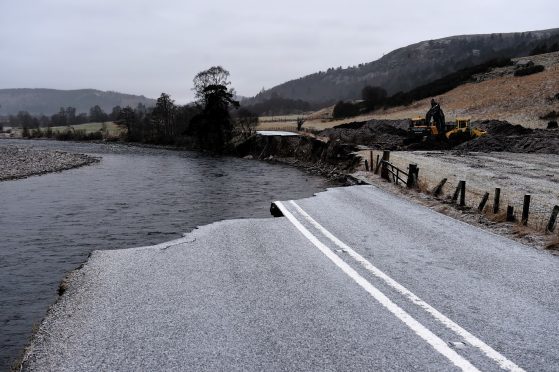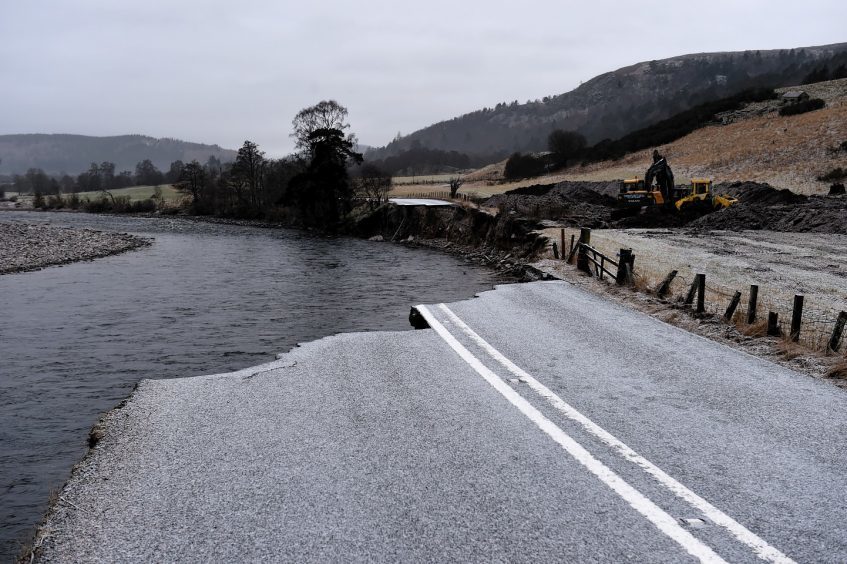 A north-east council leader has branded calls to use a budget underspent to pay for the massive flood clean-up as "opportunistic".
Aberdeenshire Council's policy and resources committee yesterday heard the authority will come in under their £547million budget by nearly £4.27million.
The discussion prompted calls from opposition group Aberdeenshire Alliance for the underspend to be used to help clear up the aftermath of Storm Frank and the recent floods.
Opposition group leader Jim Gifford said: "I think at this stage this would be a very good thing to do, to pay for all the very hard clean-up work that's going to go on."
And deputy group leader Karen Clark added: "I'd like to express thanks to the extraordinary response from Aberdeenshire Council for the unprecedented flooding.
"Now that the rains have stopped we need to show how we can respond."
But committee chairman and council co-leader Martin Kitts-Hayes accused Mr Gifford of trying to bypass the budget process.
He said: "I'm worried about making decisions on the hoof and I think Councillor Gifford is being a bit opportunistic."
Mr Gifford denied the accusation, before Mr Kitts-Hayes added: "Councillor Richard Thomson and I have visited Ballater four times since New Year's Eve. We've talked to so many people and we've also been to Port Elphinstone and Kemnay.
"We are on the case."
Instead, council officers indicated that the authority will dip into its emergency reserves to fund parts of the clean-up operation, as well as taking advantage of Scottish Government funding.
Meanwhile north-east Tory MSP Nanette Milne called on Aberdeenshire residents affected by the storms to sign up to a flooding relief scheme.
Mrs Milne said: "Under the flooding relief scheme homes, businesses and charities can apply for a one off £1,500 grant under the flooding relief scheme.
"Aberdeenshire Council are currently working with the Scottish Government to put in place a mechanism whereby the recently announced fund can be distributed to those affected households, businesses and communities."
Residents in Aberdeenshire can apply to this fund by e-mailing floodrelief@aberdeenshire.gov.uk