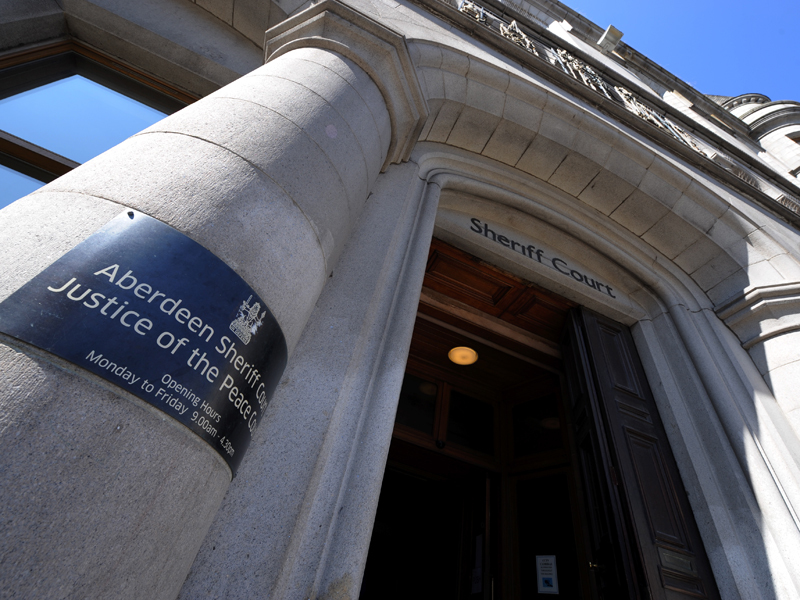 A child sex offender has been handed a six year extended sentence after he ordered the abuse of a nine-year-old girl while he watched online.
Repeat offender Jon Walker appeared at Aberdeen Sheriff Court yesterday where he admitted carrying out three charges against the primary school girl over the period of a month.
The court heard Walker, of 48b Leven Road, Kenoway, was acting alongside child abuser Shannon Main when he committed the offences between May and June 2013.
Walker induced the child to remove her clothing while he watched on the webcam.
He also instructed Main to touch her intimately and kiss the child while he touched his own private parts.
Walker further admitted receiving an indecent image of a child from Main and asking for more to be sent.
He also pled guilty to exposing his private parts to the child on camera while she watched from her home in Aberdeen.
The court heard that Walker, a serial sex offender, was only caught when police seized his computer in relation to another matter.
He is currently serving the remainder of an extended sentence which is not due to expire until May 2018.
Yesterday Sheriff Graham Buchanan sentenced the 25-year-old to three years behind bars and gave him a further three year extended sentence in order to protect the public.
He will also be on the sex offenders' register for life.
Last year Main, 20, was sentenced to two years' detention for forcing the girl to take off her clothes and pose for men online.
At the time of her sentence Sheriff William Summers described her actions as "appalling" when she admitted the sexual assault and making and distributing indecent images of children.
When Main appeared in court, solicitor Stewart Murray said her actions were "not sexually motivated" and that she had been driven by the "desire to please" a man she had met online.
The court heard she had become involved in a virtual relationship and that Main had claimed there had been a "degree of coercion" from him.
He said: "Her offending seems to be based on her desire to feel affection from third parties in her life.
"She was more scared that she was going to lose the affection of that person and that she was motivated in a desire not to lose that person."