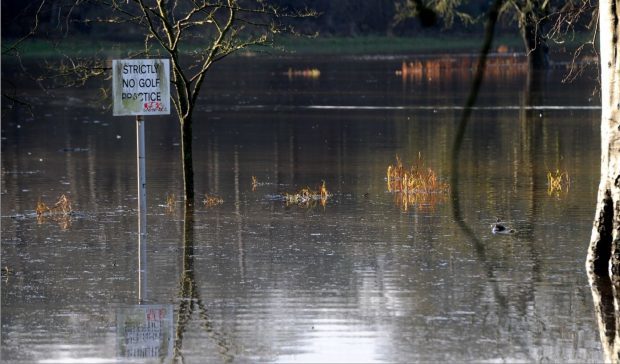 The first steps are being taken to protect Aberdeen from a repeat of last month's weather devastation.
Scores of people were evacuated from their homes during weeks of heavy rain and flooding which caused both the rivers Don and Dee to burst their banks.
Yesterday, the Press and Journal revealed the city council's administration had proposed a £5million flood prevent scheme as part of its upcoming budget.
Now, the authority has announced it will begin work on a separate £140,000 scheme to help one of the most vulnerable areas in the Kincorth area of the city.
The work, which starts on Tuesday and lasts for eight weeks, will target Leggart Terrace, Avenue, and Place.
This area has been one of the worst-hit by flooding victims in recent years.
The council's scheme will attempt to reduce the volume of water which builds up in the existing sewer by diverting it along new pipeline.
Currently, the drain fails during bouts of heavy rainfall and severe weather.
Neil Cooney, the concil's housing and infrastructure committee convener last night welcomed the news, and said: "Flooding causes huge problems for residents and businesses so it is good this scheme is coming to fruition now to help people in the Leggart Terrace area.
"We have already put in place several schemes around the city and we have a plan in place to help other areas which are regularly affected by flooding."
The works, which are being carried out by Hunter Construction, will mean two new manholes, and three new runs of sewer pipe will be installed.
In order to complete the works, construction teams will have to dig up the roads and local residents have been informed.
Meanwhile, the authority has also planned to carry out prevention works at a number of other areas in the city.
A number of other projects have been put forward, it is understood will target some of the city's worst-hit areas, such as Riverside Drive, Ruthrieston Court, Inchgarth, and Millside in Peterculter.
In addition, the authority also plans to introduce an early flood warning system for the areas surrounding the River Don, such as the Grandholm area.