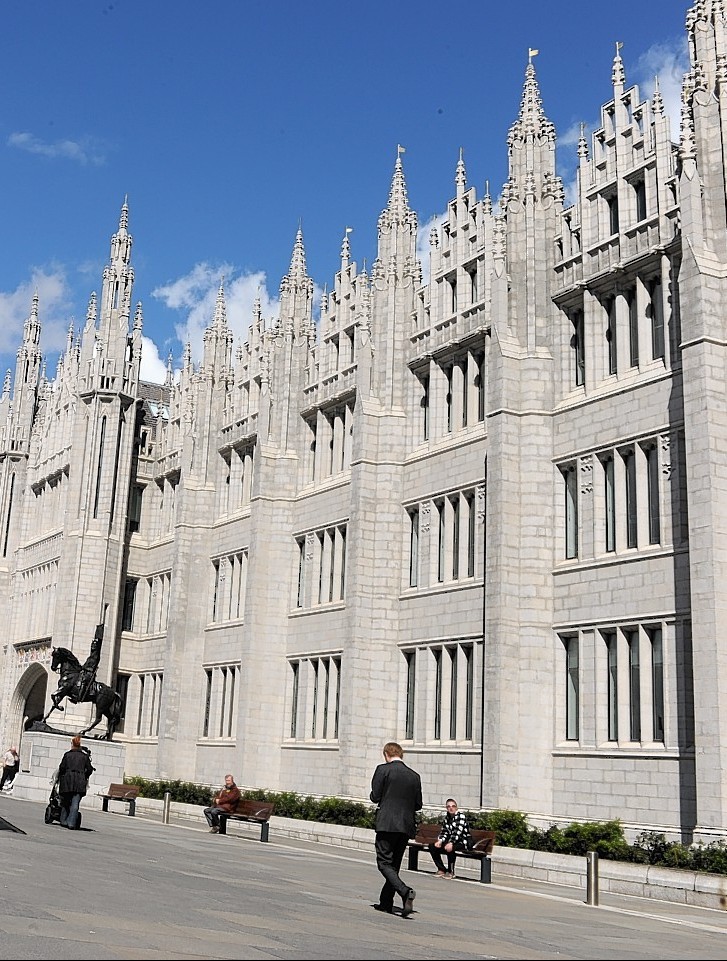 The uncertainty surrounding the "unwarranted secrecy" of the multi-million-pound City Region Deal negotiations has deepened as north-east councillors prepare to discuss the plan.
Fraserburgh councillor Ian Tait has penned an open letter to the Scottish and UK governments demanding answers on whether or not details of the negotiations of the landmark deal were confidential.
Documents have already been released to Aberdeen City councillors, but Mr Tait claims he and his Aberdeenshire colleagues are being kept in the dark.
The independent councillor fears that projects in Aberdeenshire may suffer if more information is not made available.
Aberdeenshire Council's chief executive, senior legal officer and co-leaders told a meeting of all the authority's councillors on Thursday that a confidentiality agreement prevented the details being released.
And, despite a statement from the Scottish Government which confirmed there was "no confidentiality agreement in place", the Aberdeenshire authority is maintaining its position.
The government in Westminster has declined to make a formal statement because it is a matter for the two councils to decide.
However, it is understood the Treasury is considering a response Mr Tait's letter which was entitled "unwarranted secrecy".
Mr Tait – who has been a vocal campaigner for investing a portion of the £250million City Region Deal in his Fraserburgh ward – is also considering his position.
He said he was "speechless" to learn that no confidentiality agreement was in place, despite being told otherwise by council chiefs.
Meanwhile Aberdeen City council leaders will use a debate on the deal later today to call on the Scottish Government to devolve more powers to councils.
Members of the City's finance, policy and resources committee are due to meet at the Town House to note the signing of the £250million 10-year project for the north-east and agree on the next steps.
But the administration plans on adding an amendment to the document calling for the chief executive to bring a report to the next full council meeting on how the deal can be "strengthened" through the use of more powers from Holyrood.
However, the city council's opposition councillors dismissed the move as "fantasy economics".