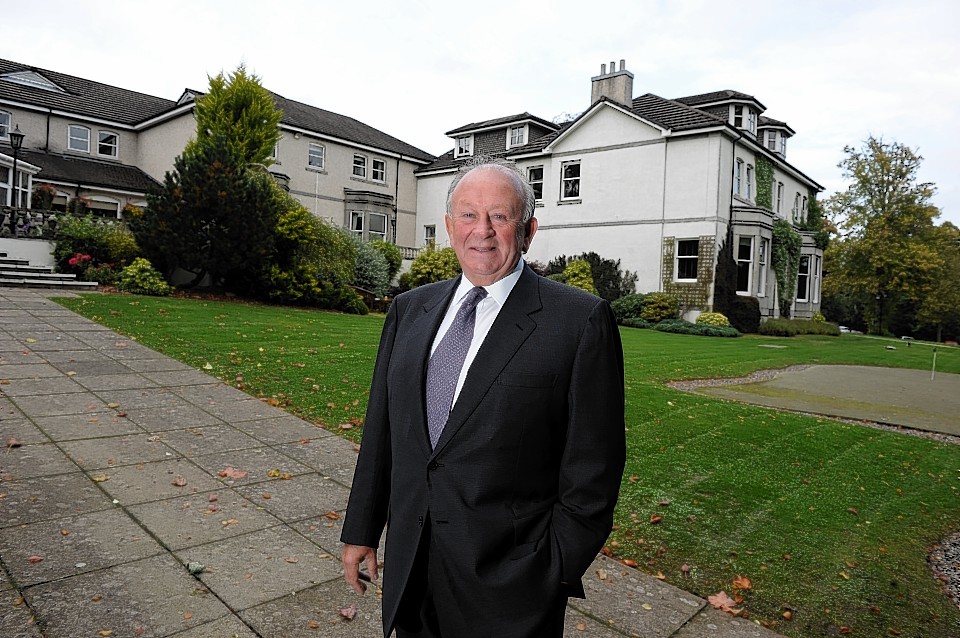 The owner of Aberdeen's only five-star hotel has pledged his support for an event designed to raise money for one of the city's specialist cancer facilities.
Stewart Spence of the Marcliffe Hotel at Pitfodels is getting ready to cook up a storm, with the help of his son, Ross, to help raise money for the Kitchen Table Day being run in aid of Maggie's on February 26.
The new initiative aims to persuade family, friends, work colleagues and even complete strangers to organise a series of get-togethers on February 26.
Mr Spence has a personal connection to the work of Maggie's after his daughter, Jackie, lost her battle to the disease when she was only 35 back in 2009.
And that tragic memory is one of the driving forces behind him becoming an ambassador for both the Maggie's charity and the inaugural fundraiser which is taking place later this month.
He said: "I've always supported Maggie's Centre and I will never forget the circumstances of hearing how Jackie had cancer.
"I was playing golf and I had no idea how ill she was. She kept it to herself and, at the time, there was nothing like the Maggie's Centre to provide support to people who suddenly received that awful news.
"But Maggie's do a fabulous job and I am 100% behind this Kitchen Table initiative.
"We want people to organise anything and everything they can from coffee mornings to dinner parties, bingo sessions to puzzle competitions, jam tastings to bake-offs – anything where they can get together and both enjoy themselves and do something to help a really terrific cause."
Further information can be found at https://www.maggiescentres.org/campaigns/kitchen-table-day