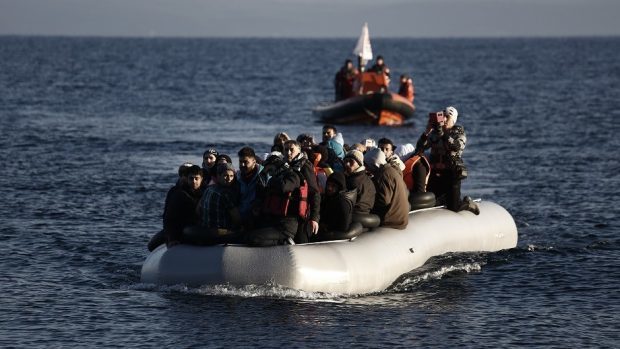 Aberdeenshire Council is making final preparations for the arrival of Syrian refugee families who will be staying in the north-east.
The local authority has already committed to sheltering 50 families fleeing the war-torn region over the next five years.
A group of around 100 Syrians were the first refugees to arrive in the UK when a charter flight touched down in Glasgow back in November.
And now Aberdeenshire Council has confirmed that preparations are "progressing well" ahead of the arrival of the first refugees to the north-east.
A spokesman said: "We have been working with our public sector partners, community groups, faith groups, credit unions, universities and colleges, and are progressing well with preparations for the first families to arrive."
Council chiefs has made it clear however that the exact arrival date for the first families will not be made public.
"The families who will be staying in Aberdeenshire are extremely vulnerable and have been through horrific ordeals," the social work and housing spokesman said.
"As Aberdeenshire Council will be responsible for the humanitarian protection of these families over the next five years we are keen to protect their privacy as much as possible."
He added that details of how local people can help support refugee families will be announced shortly.
The commitment to housing 50 families came after councillors unanimously backed an emergency motion put forward by Labour councillor Alison Evison last year.
She had called for the council to "contribute to the vision of a Scotland where refugees are able to build a new life".
Last night Mrs Evison said she was pleased with the work that is being done behind the scenes.
She said: "It is important for us to play our part in the international humanitarian response. We hope that the families will be able to settle well in our communities and integrate into the existing mix which makes Aberdeenshire the great place it is."
Mrs Evison added: "It is therefore important that we allow the process of settlement to happen quietly and without fuss."
Aberdeen City Council has already announced plans to provide support for 100 individual refugees. In total around 2,000 Syrians are expected to be given refuge in Scotland.