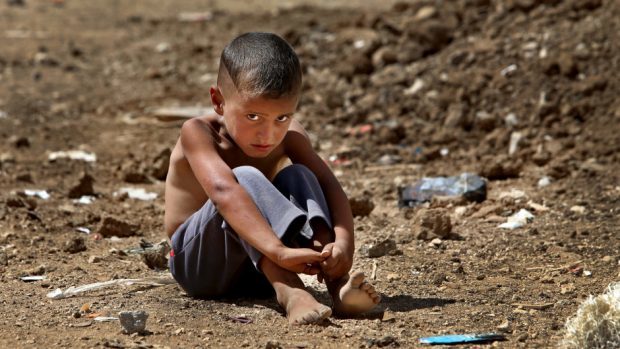 Aberdeen community groups have created a new donations account to help refugees from war-torn Syria find a new life in the Granite City.
The first families who fled the Middle Eastern country's brutal five-year civil war arrived in the north-east last month.
In a bid to discourage illegal migration into Europe, the British Government is taking vulnerable people directly from refugee camps in Syria and neighbouring countries. After leaving the camps, they will be settled in different local authorities across Britain.
Now, an account has been set up by NESCU, the North-East Scotland Credit Union and the Presbytery of Aberdeen for the 100 refugees set to arrive in Aberdeen during the next year.
Council leader Jenny Laing, who is chairwoman of the Aberdeen community planning partnership, which is coordinating the arrival of refugees, has been one of the catalysts behind the new initiative.
She said: "Every effort is being made to ensure Syrian refugees are able to integrate in their local communities at the earliest opportunity.
"The partnership, along with the third sector, faith communities and the universities, have been working hard over the past number of months in preparation for their arrival and have received huge support from the community.
"This avenue has now been launched for those who expressed a wish to offer support."
Rev Hugh Wallace, church and society convener of the Presbytery of Aberdeen, added: "The collaborative working of Aberdeen City Council, and community and faith groups has formed a strong and positive alliance, offering each other's expertise and distinctive contributions.
"The on-going support to integrate and help settle each set of families and individuals needs to be sustained.
"So this will be an opportunity for the Christian community and other groups to demonstrate the depth of their care and the value of their contribution to this humanitarian crisis."
Private housing has been secured for those refugees who have already arrived to offer accommodation, while funds have been made available by the Home Office to cover any costs.