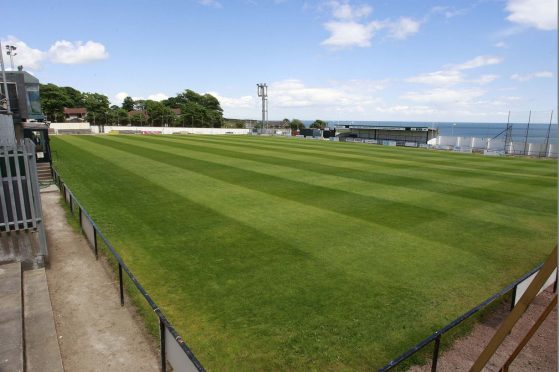 New homes will be built on the site of an historic Aberdeen football stadium after plans were approved by councillors yesterday.
Bosses at Barratt Homes North hope to convert Allan Park, the stadium of 94-year-old Cove Rangers, into 48 homes with associated car parking.
The team has been ground sharing with several other Highland League teams since the move while awaiting construction on a new stadium, only known as Calder Park.
It will be located next to a new secondary school, merging Kincorth and Torry Academies and in a clause made by the city council, the new school will have access to the new stadium's artificial pitch.
Last night councillors unanimously approved the Barratt plans for the club's former Lorriston Road home, which Cove Rangers purchased in 1948.
The designs involve building 31 three-bedroom homes, 17 two-bedroom flats and four affordable houses.
Developers Barratt Homes indicate 84 parking spaces on site, allowing each house to have two spaces and each flat to have one with five visitor spaces available.
However they have previously proved controversial with six "letters of concern" having been submitted to the council by local residents, and Cove and Altens Community Council has also objected.
The group wrote in its letter: "As we understand it, the 48 housing units proposed have only 83 parking spaces and there should be 89. This is not acceptable in a village of narrow roads and on a public bus route and with already limited off-road parking."
A previous plan by Stewart Milne homes to build 54 houses and six flats on the site was refused in May, 2012 "in light of the applicant's refusal to sign up to Developer Contributions relating to the Strategic Transport Fund."
Yesterday Kincorth, Nigg and Cove councillor Andrew Findlayson raised concerns about the potential traffic impact of the new development.
He said: "Residents are concerned that access to certain parts of Cove will be cut.
"There is also concern that the parking provided will not be sufficient and there will be overspill into other areas."
Midstocket and Rosemount member Alex Nicoll said he worried that only "around 8%" of affordable units would be built as part of the development.
But councillors voted to push ahead with the plans regardless.
Barratt Homes North did not respond to our request for comment last night.
Douglas McLeod, Regional Director at Barratt Scotland, commented: "Today's approval from Aberdeen City Council is excellent news for Barratt Homes and the wider Cove community. It has been some time since we've built new homes in the area, and our proposal will provide 49 quality new homes as well as affordable housing.
"It will also assist Cove Rangers in relocating to a new state-of-the-art community stadium – an asset to the team and the local area."