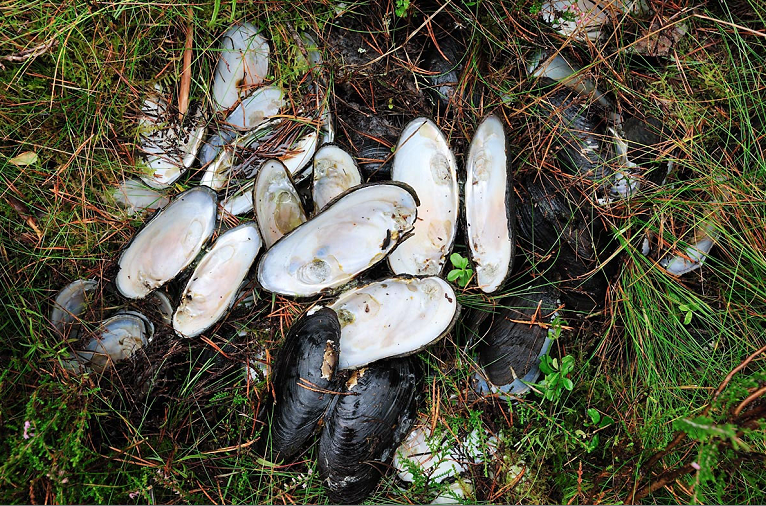 Work to protect endangered freshwater pearl mussels in Aberdeenshire's largest river will get under way this week.
As part of a £3.5million programme to preserve the freshwater pearl mussel, work to restore its habitat in the River Dee will be carried out.
The project involves removing gravel embankments at Allt an t-Slugain, near Braemar. It will also help safeguard Atlantic salmon.
The banks being restored were first constructed in the 1980s to stop the Dee from overflowing into neighbouring farm land.
However in order to deter riverbed erosion, and in turn habitat for mussels and fish within the Dee, the embankments – within the Cairngorms National Park – will be removed.
Last night Scottish Natural Heritage (SNH) said it hoped this would allow the flow of water to "naturally meander" in time.
Old channels to the river will also be reopened as part of the work.
The scheme is part of the £3.5million Pearls in Peril (Pip) project, funded by the EU and coordinated by SNH, seeks to restore the freshwater pearl mussel to UK rivers.
Swiss art dealers and Braemar residents, Iwan and Manuela Wirth, who are currently redeveloping the village's Fife Arms Hotel, have made a "significant contribution" to the project.
Mrs Wirth said: "We are delighted to help fund this crucial work to improve and safeguard the natural habitat of the many species indigenous to the River Dee.
"This scheme is an important component in our ongoing commitment to support restoration and conservation projects in the local area, which we are proud to call our home."
Edwin Third, of the Dee Salmon Fishery Board, said: "This project, with the support of all in the Pip team and the likes of Mr and Mrs Wirth, means that we have been able to successfully tackle projects that were previously too difficult to take on.
"This is a real practical benefit to the Dee, its wildlife and the local community."