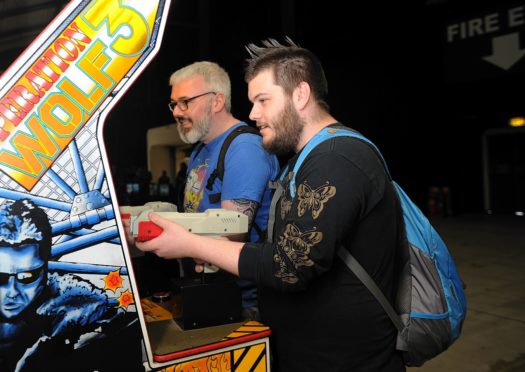 This weekend saw Aberdeen's first proper Games Con, 4TG,  held at the AECC.
And judging by most of the responses kicking around on social media over the weekend, the event can be considered a success.
For me, it didn't quite live up to my expectations – probably because I'm an avid follower of global-scale events like E3, Gamescom and PAX.
That's not to say I didn't enjoy the event. If you're a huge fan of retro games, if you can sit for hours in front of a SNES or N64, you were well catered for.
Having popular Twitch and Youtube streamers on hand, as well as the Minevention team providing entertaining talks, also went down well with the crowds.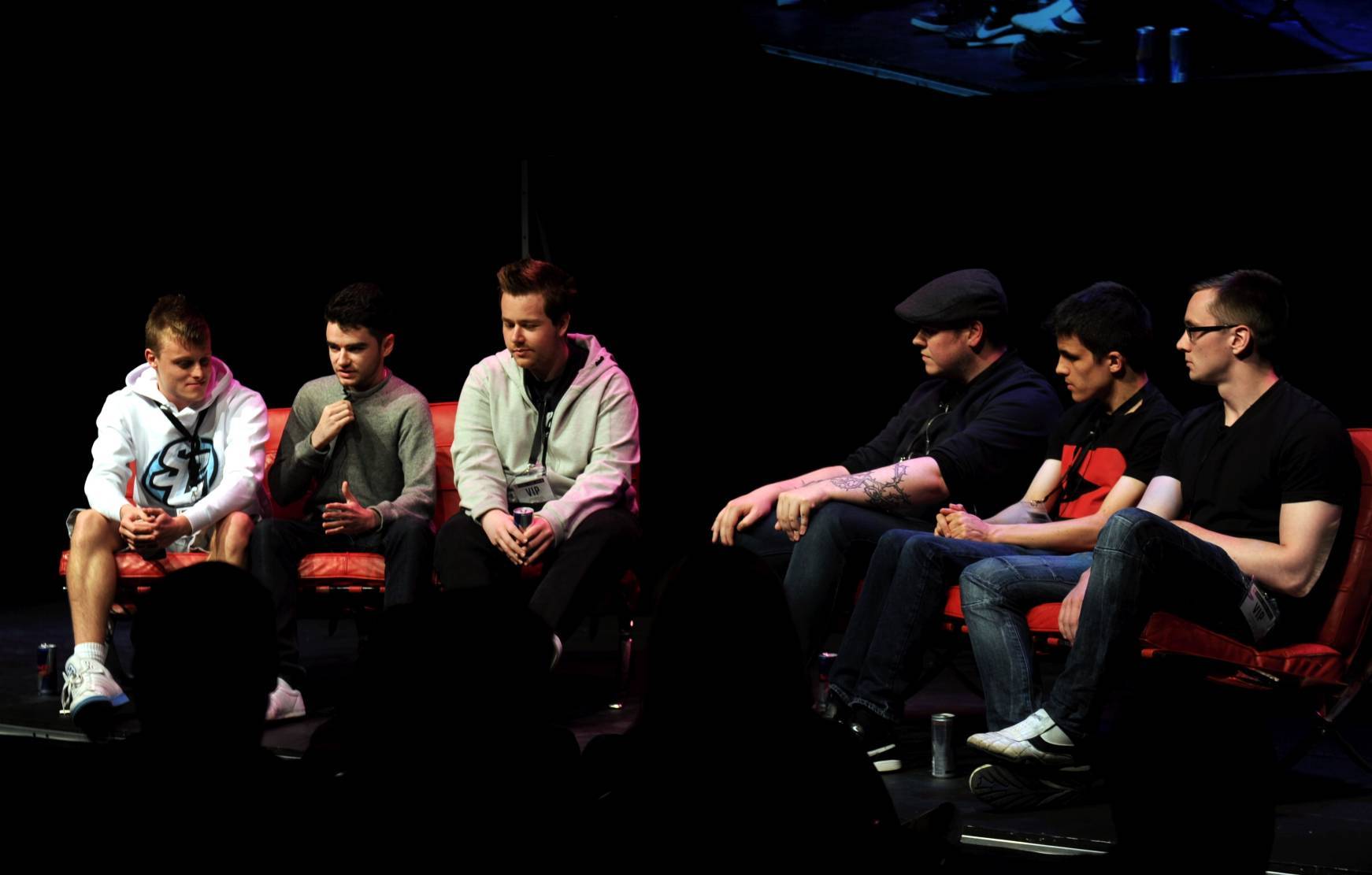 The standard games con cosplay contest allowed some of the North-east hardcore geeks to dress up. From the costumes on display, some people put an insane amount of effort into their attire.
The level of detail in the very handmade Sir Daniel Fortesque costume (the lead character from Medievil on the PSX) was just impressive. While not the best costume on display, it was a personal favourite.
Let's do this! @4TGGAMECON #medievil #fortesque #cosplay pic.twitter.com/tN9VjmxTVY

— Games For A Squid (@VegetaRobertson) August 5, 2016
The team behind 4TG said last week the demand was there to make this "the first of many yearly events."
And I hope it is.
Next year I would like to see more from the current generation of consoles. Getting a couple of bigger name developers on board to bring their demos along would be a massive boost.
It would also be good to see more in the way of VR. There was a good level of demand for the three headsets during the day on Saturday and it's something every gamer needs to experience first hand.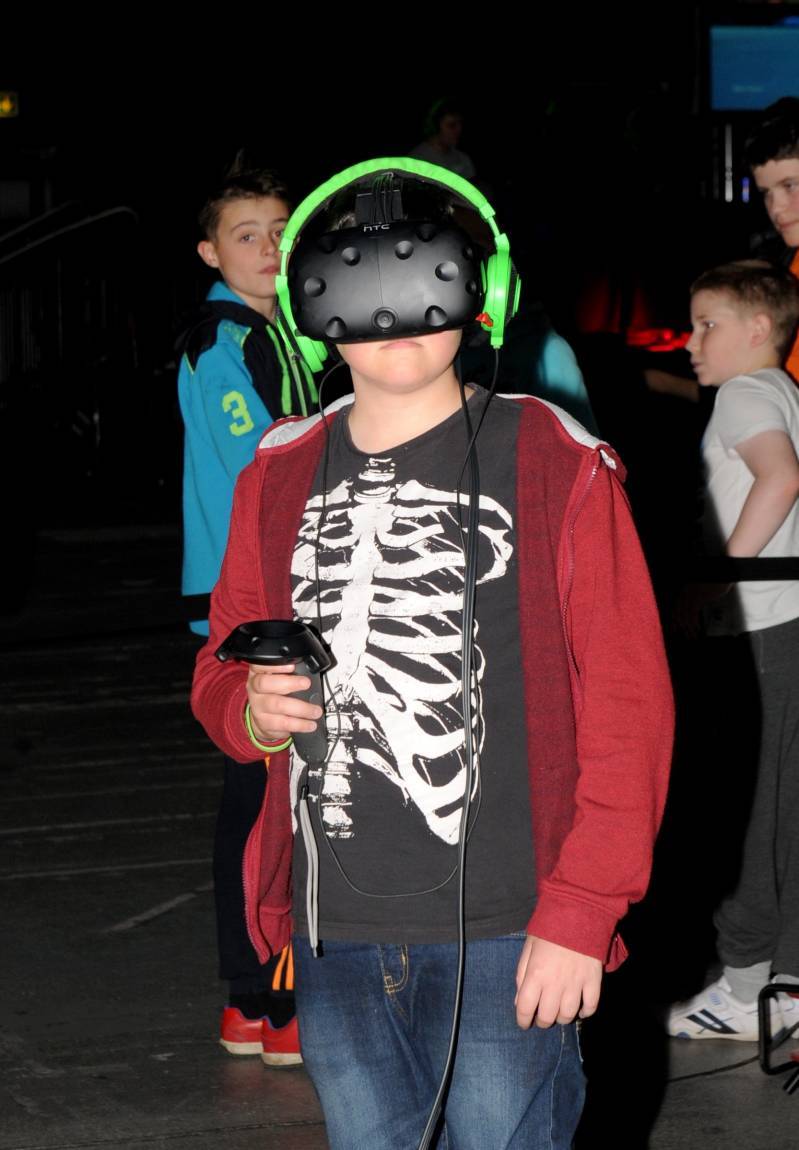 Finally, the e-sports contests were a great idea and well attended, judging by the crowds watching – more of those are a must for next year!
Overall, 4TG was a great day out, but it was just a little to retro focused for my liking. As a stepping stone however, this year's event is certain to provide a solid platform for next year.
Oh yeah, before I forget. Playing old school Doom on an Oculus Rift is not a pleasant experience. It's the first time a VR headset has actually given me motion sickness.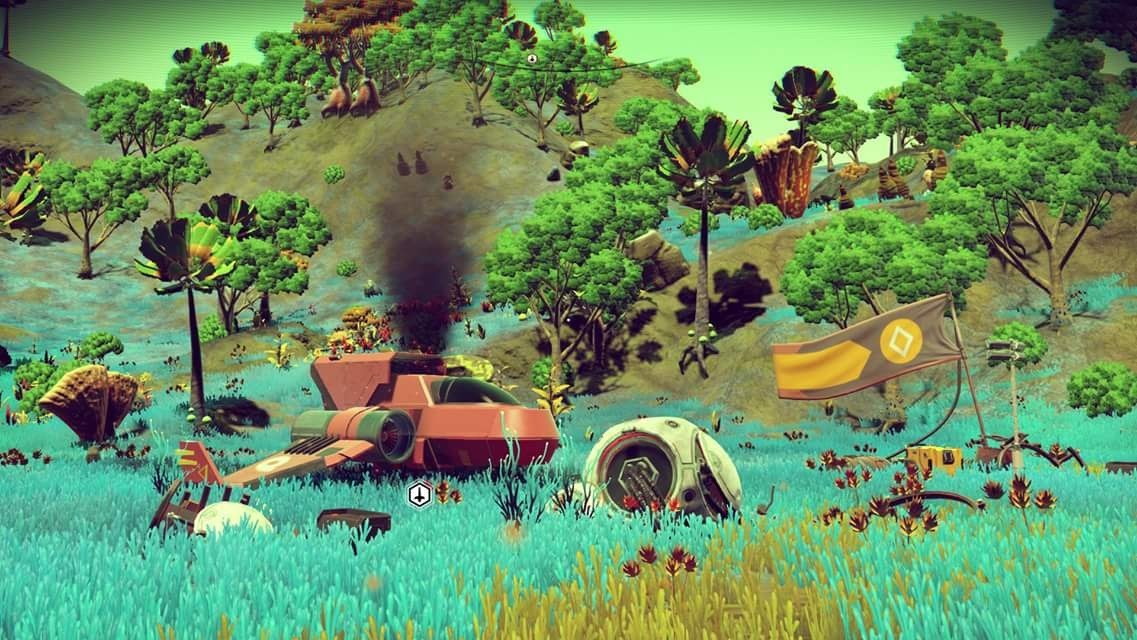 No Man's Sky is finally out!
Well it is if you own a PS4 anyway
As a PC gamer it looks like I'm going to have to wait until Friday to get my hands on a copy, and likely until next week until I actually get to sit down and have a proper session with it.
One of the fears kicking around prior to the game's official launch was the lack of variation in the starter planets visited by those who got hold of a copy of a pre-release copy of the game.
But judging by these incredible images posted by PS4 players on the game's subreddit.
To describe No Man's Sky as one of the most hyped games of the year is likely an understatement.
The high hopes for this title are so great and the expected experience so varied the man behind Hello Games, the studio creating the game, has actually come out to try to  explain what the game is and what you do in it.
In the blog post on the official website he goes to lengths to stress that's not not a multiplayer FPS experience or city building game as some people have set their hopes on.
To be super clear – No Man's Sky is not a multiplayer game. Please don't go in looking for that experience.

— Sean Murray (@NoMansSky) August 8, 2016
The chance for a truly serene playing experience. Exploring strange new worlds, to seek out new life and new civilizations… all the while listening to one of my favourite albums of the year, 65 Days of Static's soundtrack.
Hopefully you will be able to read my full review of No Man's Sky on the PC next week.