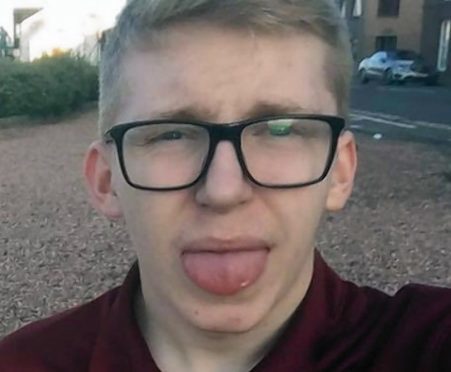 An underage drinker has been admonished for punching a policeman on the face after a night out in Aberdeen.
Boozed up Sean Neville approached officers on patrol on Union Street as they were getting out of their car.
The 17-year-old then started to "make a nuisance" of himself by standing in the middle of the road, in front of the police car.
But when Constable Jordan Walker tried to move him away, Neville started to become aggressive and eventually punched him in the face.
Yesterday Neville, who is now 18, appeared at Aberdeen Sheriff Court to be sentenced having previously admitted carrying out the offence.
The court heard that during the early hours of November 9 last year, Neville had repeatedly been seen putting himself in danger.
Fiscal depute Laura Begg said Constable Walker had tried to usher him onto the pavement. However, once safely at the side of the road the teen walked out in front of the cars again.
She said that following the second attempt to stop him from being obstructive Neville lashed out and tried to punch the officer, narrowly missing.
But a few seconds later he swung out his fist for a second time and struck Constable Walker in the face.
Representing the admin assistant, solicitor Gregor Kelly said there were a number of things his client regrets about that night.
He said: "The police were just trying to help him. He should not have been out drinking. At that time he was 17. The last six months have allowed him to further reflect on the matter.
"He is a well brought up young man who is normally of good character."
Mr Kelly said that Neville, of 8 Drumthwacket Drive, Portlethen, was well thought of and supported by his parents.
He added: "Whatever happens now he is going to have this black mark on his criminal record, it is a matter he deeply regrets."
Mr Kelly urged Sheriff Margaret Hodge to admonish the young man and said he had well and truly learned his lesson.
Sheriff Hodge agreed and said: "I note that you have no previous convictions and you have been of good behaviour since."