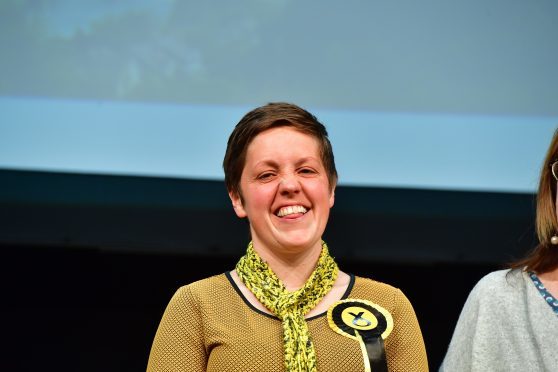 "I will work so hard to represent Aberdeen".
That was the first pledge made by SNP MP Kirsty Blackman after the people of Aberdeen North chose to re-elect her as their representative.
The seat was historically a Labour hold until Mrs Blackman won two years ago with 56% of the vote and a majority of 13,396.
During her campaign, the former Hilton, Woodside and Stockethill councillor pointed to her track record over the past two years and her accessibility as an MP.
After winning for a second time, she said: "I'm hoping to be as accessible as possible, I have tried my very best to be an MP that people can come to if they have got any problems and I am hoping to continue that."
Read the full Scottish GE17 results