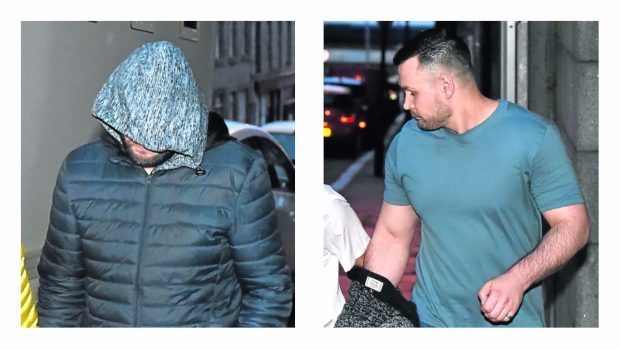 Two men are facing life imprisonment after being found guilty of the "brutal, senseless" murder of their housemate in Aberdeen city centre.
Tomas Gulbinavicius and Janis Karajevs launched a drunken attack on Aleksejus Zarskus by repeatedly punching and kicking him and stamping on his head.
The pair denied responsibility and claimed the other had carried out the attack alone.
But after more than five hours of deliberation the jury of seven women and eight men at the High Court in Aberdeen found them both guilty of murder.
The pair showed no emotion as the verdict was read out.
Gulbinavicius, 33, took Karajevs, 30, and Mr Zarskus, 42, into his home on King Street after they both became homeless.
The three of them spent the majority of January 15 this year out drinking and visiting betting shops in Aberdeen.
Upon returning late at night, the two accused turned on their housemate and the attack left downstairs neighbours fearing the ceiling would fall in.
Police were called to the scene, but took half an hour to gain access to the property.
On doing so, they found Mr Zarskus on a bed struggling to breathe and began performing CPR on him.
He was subsequently taken to Aberdeen Royal Infirmary, but died on January 19.
Following the outcome, Lord Uist said to the pair: "You have each been convicted by the jury of the crime of murder.
"The sentence for murder is fixed by law, it is imprisonment for life.
"The sentence will have a period of time you must spend in full in prison before you can apply to the parole board for a release licence."
The pair will be sentenced next month at the High Court in Edinburgh.
Last night, Detective Inspector Gary Winter offered his condolences to Mr Zarskus's family.
He said: "I welcome the conviction today of Gulbinavicius and Karajevs for the brutal, senseless murder of Aleksejus Zarskus in Aberdeen earlier this year.
"Aleksejus was repeatedly kicked, punched and stamped on by the pair who, by all accounts, he considered to be his friends.
"Unfortunately, the injuries he sustained were so severe he would never recover, and he died four days later in hospital.
"My thoughts are with his family and friends."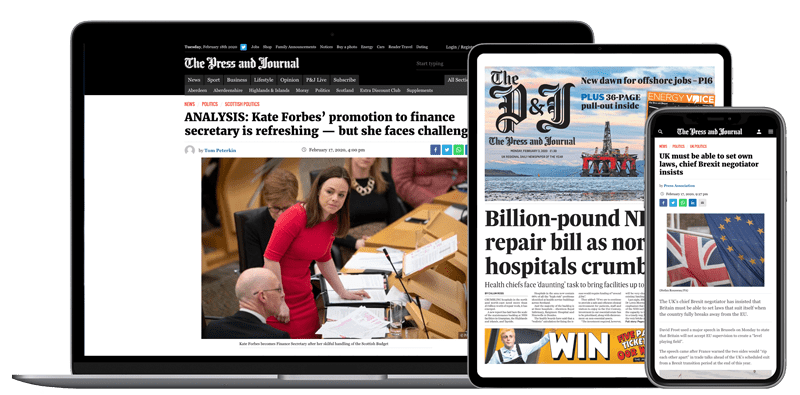 Help support quality local journalism … become a digital subscriber to The Press and Journal
For as little as £5.99 a month you can access all of our content, including Premium articles.
Subscribe