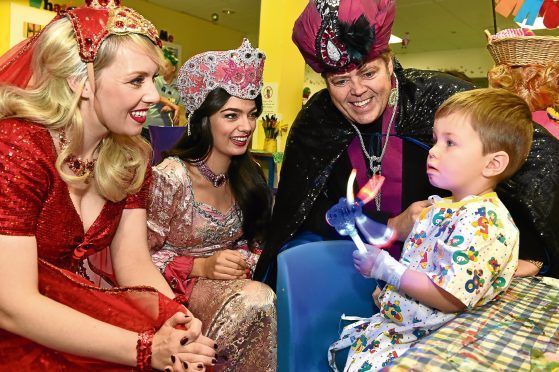 Pantomime stars from His Majesty's Theatre took a break from the stage yesterday morning to spread some cheer through the wards in the Royal Aberdeen Children's Hospital.
The Aladdin cast brought some panto joy and colour to children and family members who would not be able to visit the theatre this year.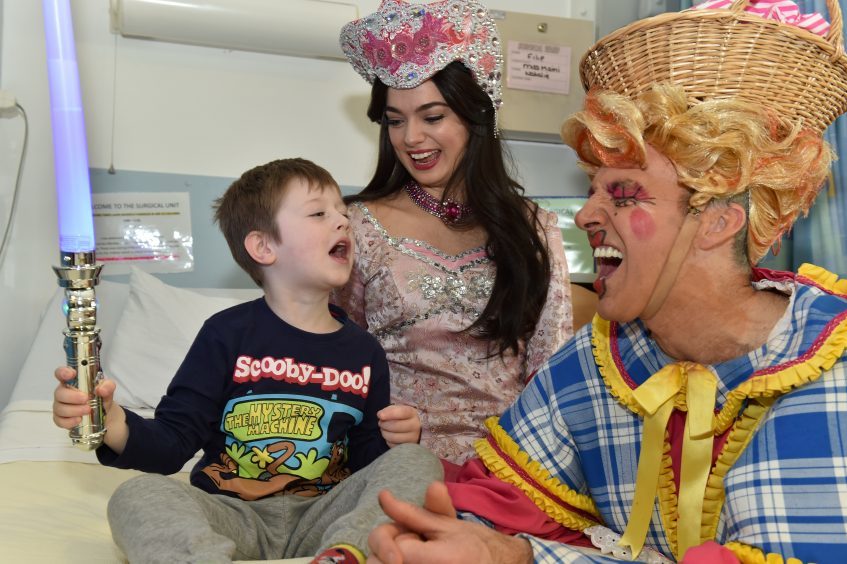 Star Jimmy Osmond, who plays baddie Abanazer in the show, said the trip was "very much close to his heart" and was made all the more special because his own daughters had made the visit with him.
Now acclimatised to the "awesome" north-east weather he said he was looking forward to spending a "proper" Christmas with his family who had flown over this week to join him.
He said: "I love children's hospitals – my mum started a charity in America, called the Children's Miracle Network, they have 147 hospitals now. So we do this quite often and it really lifts your spirits and makes you grateful for the health that we have.
"It's worth the trip just to lift the spirits of even just one mum in here."
He was joined by fellow cast members, Jordan Young, Lisa-Anne Wood, Nicola Meehan and Widow Twankey aka, Alan McHugh.
One seven-month-old from Forres, Rayne Dawson, was with her grandmother, Beatrice Jamieson who explained that Rayne's mum had found a small lump on her baby's stomach while at a baby massage class, and said: "She has liver cancer and has been in and out getting chemotherapy.
"We are now waiting to get her on the transplant list, but hoping they will let her get home tomorrow."
Doctors don't know what is wrong with eight-month-old Maya Hubing-Barrett, from Aultmore near Keith, but her father James Barrett explained that the treatment they had received at the hospital was "amazing" and they wouldn't have coped without the hospital's family accommodation.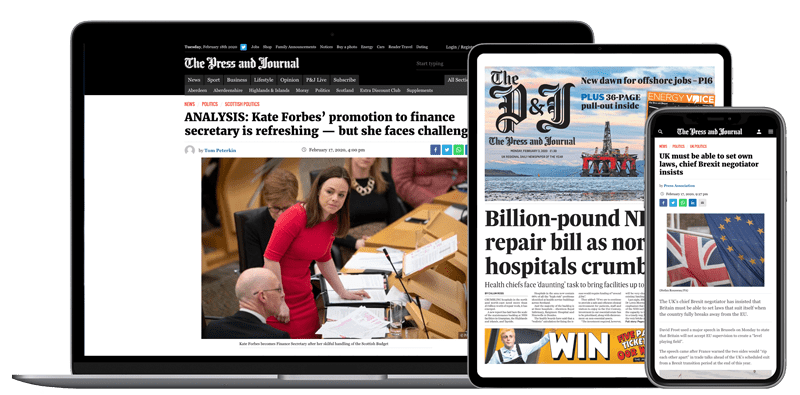 Help support quality local journalism … become a digital subscriber to The Press and Journal
For as little as £5.99 a month you can access all of our content, including Premium articles.
Subscribe