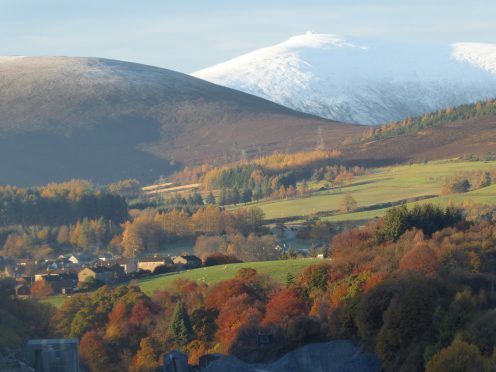 Families enjoying the May Day Bank Holiday weekend were treated to some of the best weather felt so far this year in Scotland.
The east of the country had the best of the sunshine with Edinburgh being the hottest spot with temperatures reaching 22.3C.
Although north-east residents also felt the heat with the mercury rising to 20.1C in Aboyne and 19.4C at Fyvie Castle.
City dwellers basked in warm temperatures with coastal sites a shade cooler at 18C.
Although communities in the Highlands and Islands missed out on the glorious sunshine this weekend.
In Inverness temperatures got up to a maximum of 15C, reaching only 10.6C in Resallach in the western Highlands.
Rain and clouds hit the Western Isles over the weekend.
The warm weather did however make it to Aviemore with highs of 20.1C.
But weather forecasters have warned that the weather was expected to cool down as Scots headed back to work on Tuesday, with wet spells ahead.
Last night a Met Office spokesman said there would likely be rain across most of the country before the week had ended.
Although the east should expect to get more sunshine today.
He said: "Temperatures will be quite similar on Monday but not quite as high.
"It will be cloudier from Tuesday onwards.
"There will be a weather front by the time most people wake up on Tuesday.
"Most people will see rain during the day, the only areas where it may not rain are areas on the far east like Peterhead or Berwick."
Temperatures were expected to dip towards the end of the week too.
He added: "There will be a breezier end to the week, temperatures are likely to be between 12C and 14C on Friday."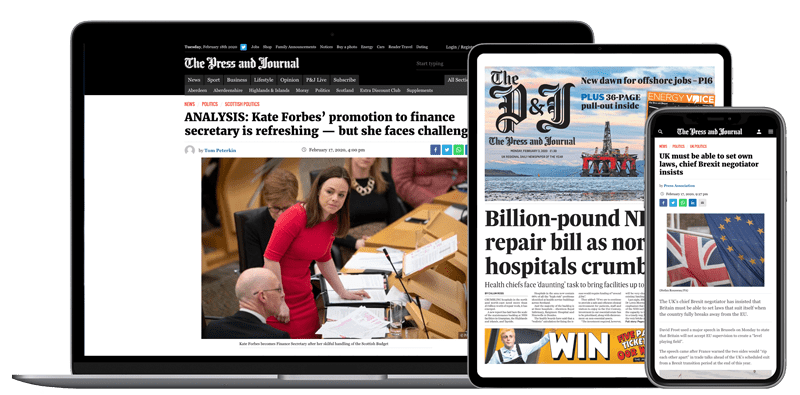 Help support quality local journalism … become a digital subscriber to The Press and Journal
For as little as £5.99 a month you can access all of our content, including Premium articles.
Subscribe