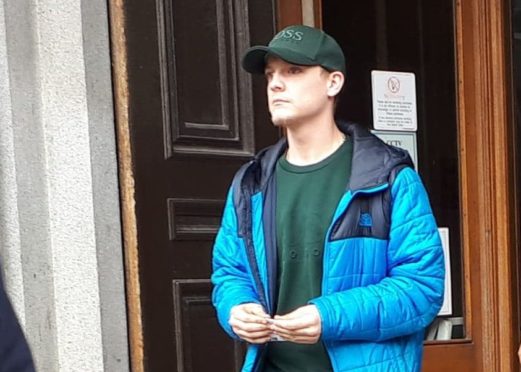 An Aberdeen man has been fined for threatening to disclose videos of a woman in an intimate situation.
Matthew Clark, 25, pleaded guilty to behaving in a threatening manner, threatening to disclose a number of videos that showed a woman in an intimate situation, behaving in a culpable and reckless manner, and failing to stop a motor car when police asked to.
Fiscal depute Felicity Merson told the court that after a heated argument between Clark and the woman, he threatened to share videos of her.
He threatened he would "share and upload them" to the internet.
Ms Merson said: "The accused then threw a glass of a milk which smashed on the ground. Police were contacted."
Sheriff Donald Ferguson described Clark's actions as "nasty" and asked defence agent Graeme Murray if the threats he made were "empty" or if the videos actually existed.
Mr Murray said that both parties had videos of each other, and that there was "no suggestion" that Clark actually uploaded any of the videos.
Eager to trace Clark after the woman contacted the police, officers circulated his vehicle registration number.
Four days after he threatened to disclose the videos, he was apprehended.
Ms Merson said: "The car was spotted coming to a natural stop and police on patrol indicated at him to stop, but he drove off.
"A pursuit ensued on various streets, but was eventually stood down from a public safety perspective."
Clark was apprehended later that night, and Mr Murray said the decision not to stop for police was a "foolish error in judgement."
Sheriff Ferguson stated that he had considered a custodial sentence for Clark due to the seriousness of the offences.
He said: "It is an absolute disgrace that you committed these crimes while on an order of the court.
"I am not impressed one little bit, and then there is this nonsense about not stopping for the police.
"I did think about six months imprisonment, but I will give you one last chance to change your ways."
Clark was issued with a £320 fine, and given 250 hours of unpaid work.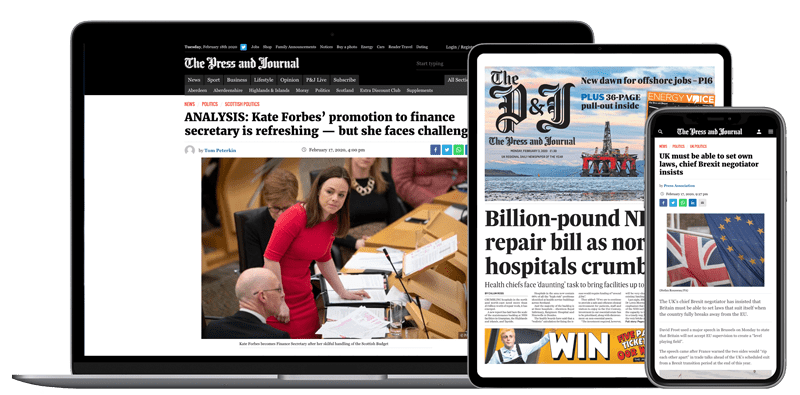 Help support quality local journalism … become a digital subscriber to The Press and Journal
For as little as £5.99 a month you can access all of our content, including Premium articles.
Subscribe