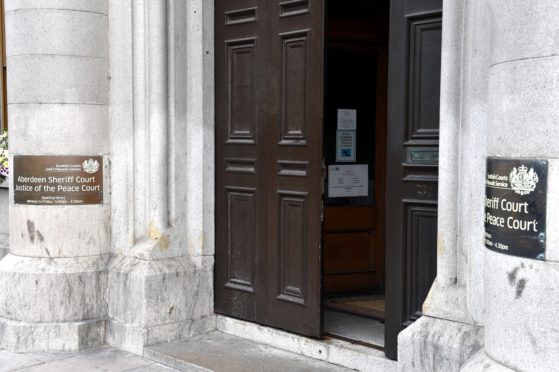 A self-confessed career criminal has been jailed after claiming he was "left holding the baby" during a police raid on his home.
Stephen McMillan was caught with "significant" quantities of cocaine when officers arrived at his house on Cordiner Court in Peterhead on March 2.
But the 37-year-old said he had only been storing the substances for others, rather than using them himself.
He appeared at Aberdeen Sheriff Court yesterday after admitting his role in the supply of drugs.
McMillan's solicitor, Sam Milligan, acknowledged his client had a lengthy criminal past.
He told the court that, during a "prolonged period" when he lived in Northern Ireland, McMillan was committing crimes on a daily basis and that he also had a drugs offence from 2006.
Mr Milligan said of his most recent offence: "He has indicated that this second bite of the cherry did not proceed particularly well."
He added that McMillan was not "actively involved" in the drugs trade, and had been caught out while the cocaine was in the process of changing hands.
Sheriff Andrew Miller said that a prison sentence was the only option, as social workers had painted a "bleak picture" of McMillan complying with any alternative.
McMillan was sentenced to 20 months behind bars.