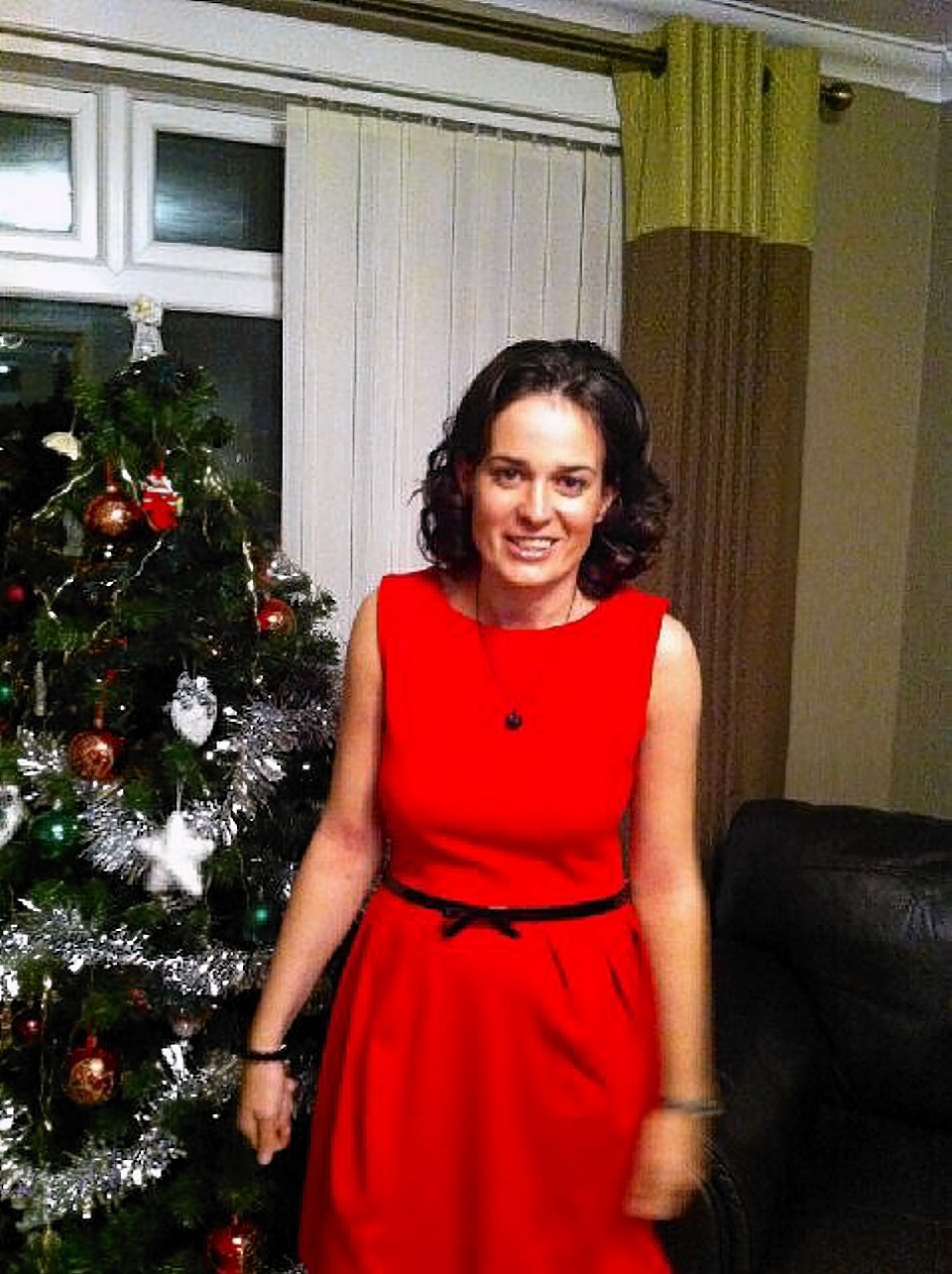 A young north-east woman who battled epilepsy throughout her life has died from a rare fatal seizure just days before her 28th birthday.
After years spent battling a life-changing illness, Lauren Petrie finally had everything she ever dreamt of.
The keys to her first home, the independence she had always longed for and a loving boyfriend to share it with.
Her family said the 27-year-old – who only ever longed for the simple things as she battled epilepsy – was the happiest she had ever been.
But just as everything began to fall into place, Miss Petrie suffered a rare fatal seizure.
"Lauren had so much to deal with due to her condition," her mother, Donna, told the Press and Journal.
"Numerous medications were tried to control her seizures, but unfortunately over the years things proved very difficult.
"But she never, ever complained about her epilepsy – she just got on with her life as best as she could.
"She was mad about playing football and there were numerous times we had to lift her off the pitch.
"She would just pick herself up again and be back the next week.
"We are so very proud of our daughter – she was an inspiration – and we take great comfort in the fact that Lauren was the happiest she had ever been."
Up until the age of six, Miss Petrie was just like any other little girl.
But after she suffered a seizure in class at Deeview Infant School, Kincorth, doctors discovered she had epilepsy.
Mrs Petrie, a nurse, started working night shifts so she could be there for her daughter during the day.
And her father, Malcolm, along with younger brothers – Jonathon and Christopher – were also on hand if she suffered a fit.
For 21 years Miss Petrie battled not one, but two forms of epilepsy – more intense grand mal seizures and smaller, complex seizures they called "blips".
In 2009, she even had surgery to insert a pioneering implant which was programmed to lessen activity in the brain and helped to reduce her fits.
Despite the challenges which every day brought, the family were determined that she should enjoy as normal a life as possible – and she vowed that one day she would live by herself.
Typically, it was a promise she fulfilled – thanks to her trademark determination and the support of her loved ones.
"It took years of paperwork, but finally last summer her wish came true when she was given the keys to her very own little house, just five minutes away from our home and her grandparents," Mrs Petrie said.
Carers from Inspire visited her every day, and Miss Petrie applied for a seizure alert dog – a specially trained animal that could warn her when a seizure was about to happen and allow her to get into a safe position.
Six months ago she met her boyfriend, Matt, described by her parents as her "perfect match", and her happiness was complete.
"He fully accepted Lauren's condition and was very caring of her," her mother said.
"We were so happy she met him and was in love."
Miss Petrie was looking forward to her brother Christopher's wedding to his fiancee Stacey next year in Mexico, where she was due to be one of the bridesmaids.
But not long after she was handed the keys to her new home, her health began to deteriorate when she developed an abscess on her lung, caused by a seizure she suffered while eating.
She had major surgery to remove part of her left lung, and was in hospital for six weeks.
She returned home to recuperate and even went on the annual family holiday to St Andrews earlier this year.
What no one realised was that it would be her last. She died in her new home on April 29, just days before her 28th birthday.
A celebration of Miss Petrie's life took place earlier this month at Aberdeen Crematorium, where more than 250 people turned out.
Her family say they were moved to see how many liv
"We have been so overwhelmed with the kind messages and cards we have received and would like to thank everyone for their kindness," her mother said.
"Lauren was the happiest girl despite the effects of the seizures and she loved her family and friends so much.
"We have been blessed to have had such a beautiful daughter and she will be sadly missed."