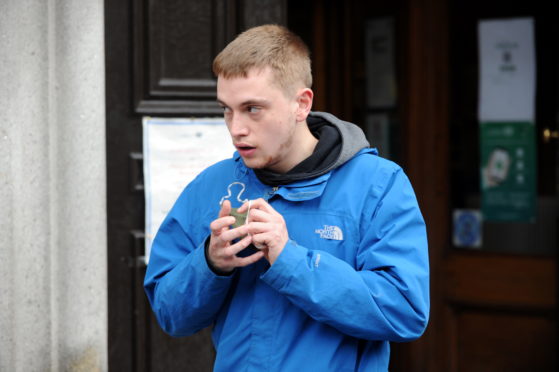 An Aberdeen man "lost the plot in a spectacular style" by throwing his games console out the window after accusing his partner of cheating on him.
Having previously admitted acting in a threatening manner towards the woman, Dylan Ritchie appeared for sentencing at Aberdeen Sheriff Court yesterday.
Fiscal depute Alison Reid said: "At about midnight the accused was playing a computer game in the bedroom.
"The complainer wanted to go to bed and asked to keep the noise down."
The court heard the 24-year-old punched the television then began shouting at the woman about messages with another man he had read on her phone.
Ritchie left the property for a short time and, on his return, found the front door was locked.
Mrs Reid added: "When he re-entered the property he started to throw household objects as well as his own mobile phone, which damaged a wall.
"He proceeded upstairs and threw a deckchair from the balcony to the ground and threw his Xbox from the bedroom window, causing it to smash."
Ritchie's partners asked a neighbour to phone the police while he went outside and threw a kitchen chair into another garden.
Defence agent Graham Morrison said the incident was "out of character" for Ritchie, a first-time offender, and said his client "takes full responsibility" for his actions.
Mr Morrison said: "He was working as a welder but got laid off during the Covid-19 crisis and has low self-esteem about it.
"He described this incident as drink-fuelled.
"They were both feisty but he lost the plot."
Sheriff Philip Mann said: "What we heard was an episode of really childish behaviour.
"I don't really think it can be described as anything other than a child throwing a tantrum.
"I can understand you had been drinking and you thought there had been issues of infidelity but you have to realise you have to be grown-up and deal with these issues without losing the plot."
Ritchie, of Bishopsloch Row, Dyce, was ordered to complete 50 hours of unpaid work within the next year.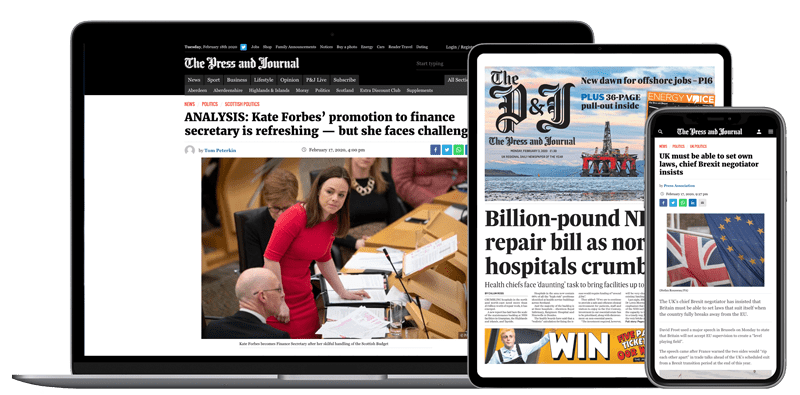 Help support quality local journalism … become a digital subscriber to The Press and Journal
For as little as £5.99 a month you can access all of our content, including Premium articles.
Subscribe