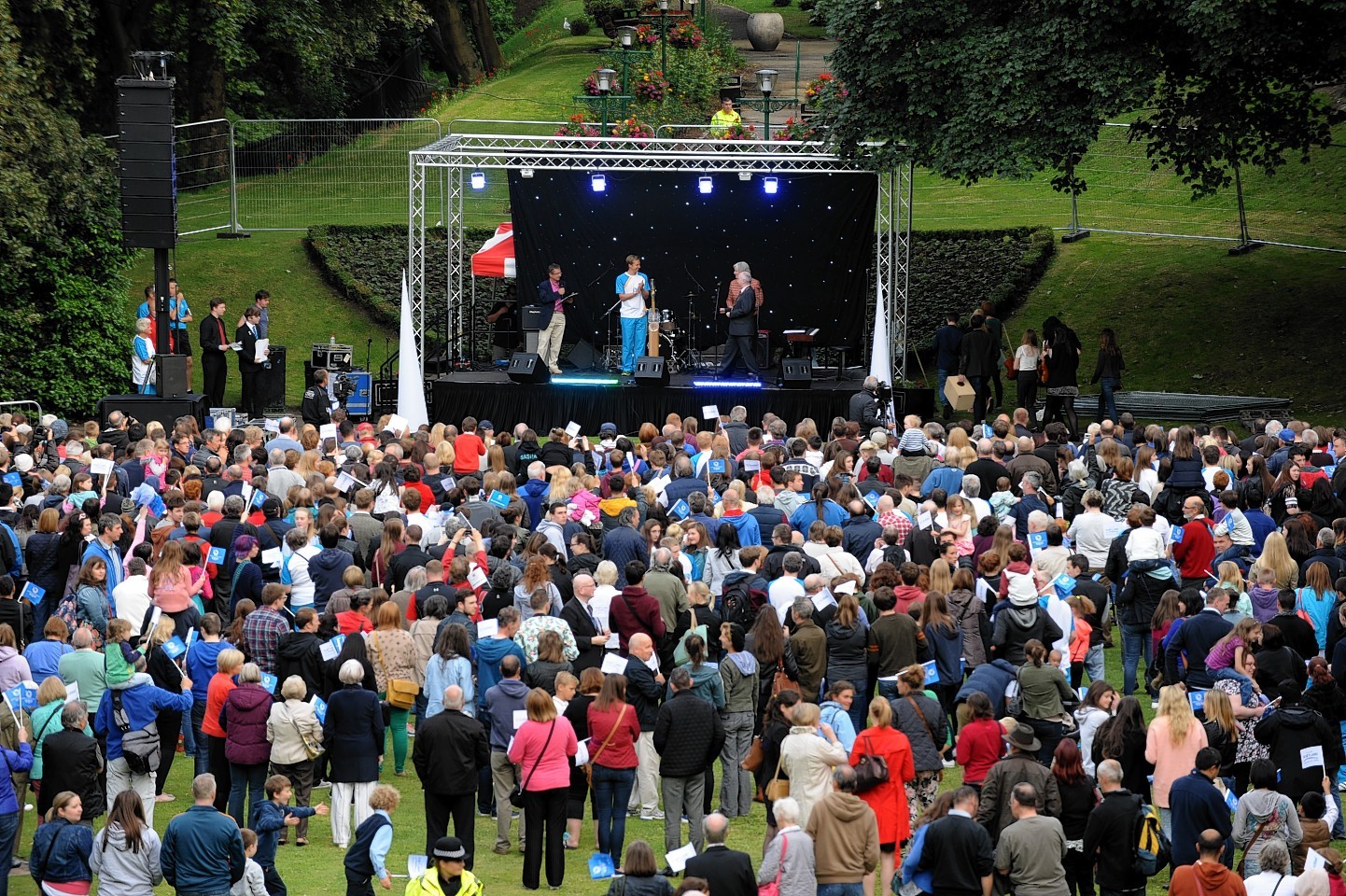 Aberdeen bid farewell to the baton with an open-air concert in Union Terrace Gardens, which followed messages from several guests.
Hundreds of people packed into the gardens to cheer the baton as it was brought in by swimmer and double Commonwealth Games Gold medal winner, David Carry.
The former Robert Gordon's College student said: "It has been fantastic to see the crowds of people, all waving their flags, and it shows how much it means to the city.
"After the baton has been carried by 4,000 people around the world, here it is in Aberdeen on a beautiful evening and it is great to see the cheers and the smiles.
"While the adrenalin wasn't pumping quite the same as when I am competing, this has still been a very exciting occasion for myself."
Lord Provost George Adam said he was delighted to see the city enter into the spirit of what is already being called the friendly games.
Maureen Campbell, Commonwealth Games Scotland representative, echoed his thoughts and thanked Aberdeen for its welcome.
On stage, the young performers of the North East Folk Collective drew generous applause with their traditional music.
At around 7.15pm the baton left the gardens, but the appearance of upcoming local singer, Mitzy Wilson, on stage kept the momentum going with the crowd, and she brought the curtain down with a stunning set.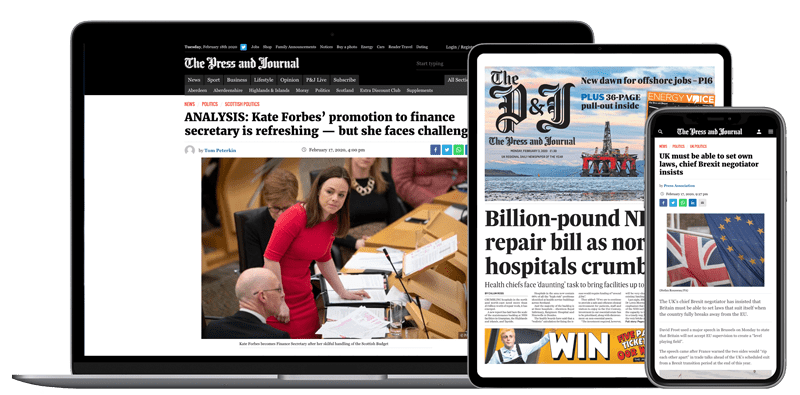 Help support quality local journalism … become a digital subscriber to The Press and Journal
For as little as £5.99 a month you can access all of our content, including Premium articles.
Subscribe