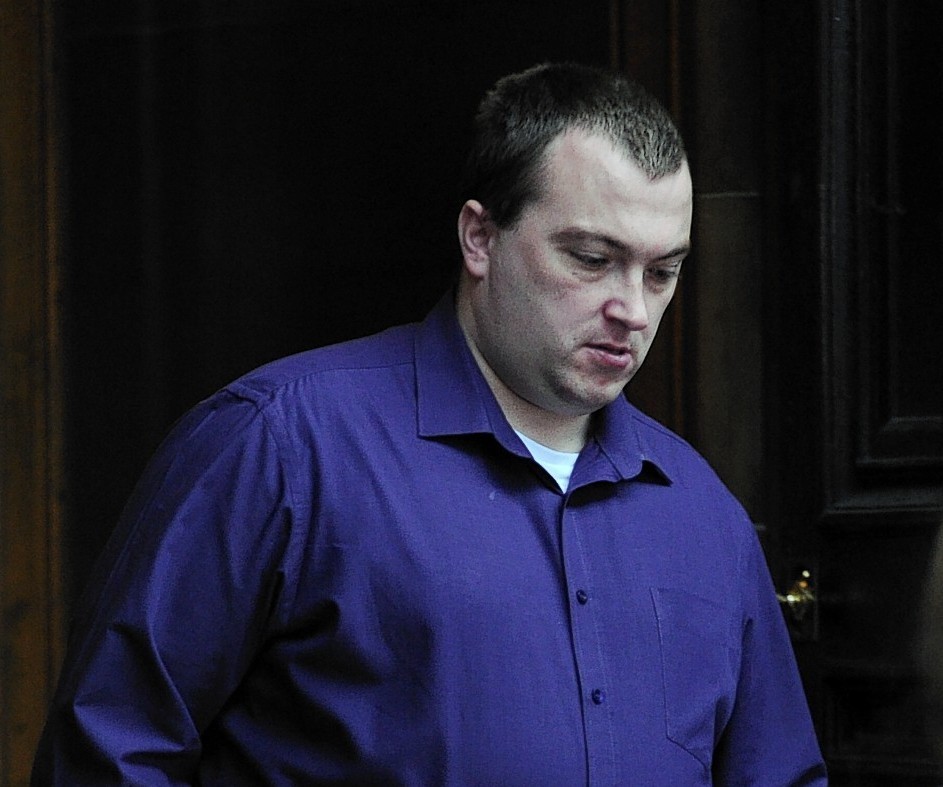 A man has denied beating a three-month-old baby boy because he was frustrated at not being able to watch a Premiership football match on television, a court heard yesterday.
Kevin Edwards has been accused of lashing out at the child following a stressful day, which culminated in the 33-year-old having to look after the youngster instead of focusing on enjoying his team, Liverpool, take on Manchester City.
But speaking during the sixth day of his trial at Aberdeen Sheriff Court, Edwards insisted he would never take his frustration out on a baby – and denied striking and shaking the child, causing him permanent damage.
Edwards, of 14 Kemp Street in the city, is accused of harming the youngster while his mother went out shopping one afternoon in August 2012.
The court heard earlier how she returned home to discover the baby was "lifeless" and "floppy" when the accused handed him back to her.
Medics discovered severe bleeding of the brain and numerous bruises across the youngster's face – all signs of "abusive head trauma".
But Edwards says that despite being the only adult in the house when the baby was allegedly injured, he has no idea what happened.
The accused told the court yesterday how he had planned all day to sit down and watch the football.
He said that it had been a particularly challenging day, as he was struggling to get his own children home to his ex-partner and that he might have to call in sick for his night shift if he could not sort it out.
But just as the match started, the baby's mother – who cannot be named for legal reasons – decided she needed to go shopping, leaving Edwards in charge of the three-month-old and two other young children.
After feeding and winding the baby, Edwards said he took the tot upstairs to his cot, where the other youngsters were playing at the time.
But he returned to the room around ten minutes later when he realised it might not be the best idea to leave him in a room with excitable children.
When the mother returned home, she realised something was wrong with the baby and rushed him to hospital.
Edwards insisted he had been "perfectly fine" with him.
Fiscal depute Anne McDonald suggested to him that he had lost his temper when the baby took priority over the football match.
"Right at the beginning of the football match… you were lumbered with this baby?" she asked him.
"Yes," he replied.
She accused him of taking his frustration out on a "poor, defenceless" child.
"You know full well that you, in your anger, struck and shook that baby," she said.
Edwards said that although it had been a stressful day, he "never took anything out on anybody".
The trial continues today.