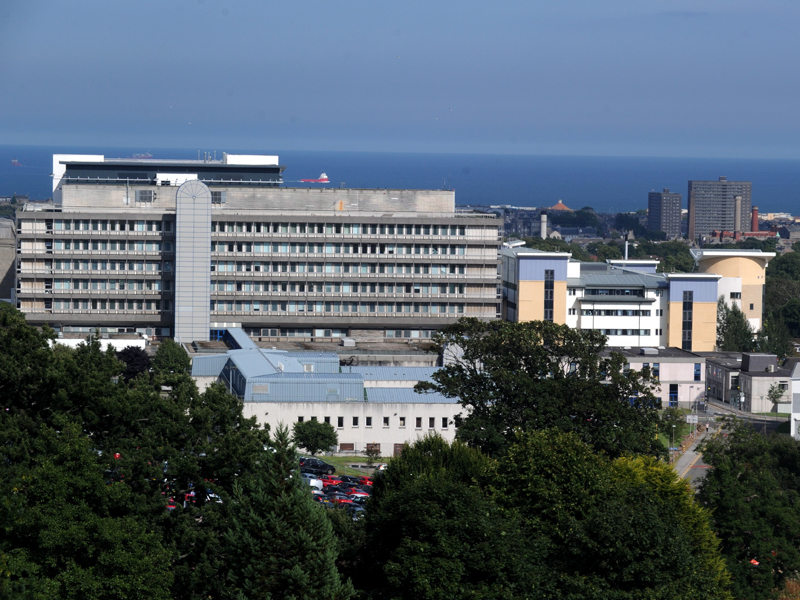 A number of surgeons and consultants at Aberdeen Royal Infirmary are to be urgently investigated after claims of "unprofessional, offensive and unacceptable behaviour" were exposed in two separate reports.
Malcolm Wright, the interim chief executive of NHS Grampian, vowed to take a tough line on those clinicians whose conduct is found to have fallen below NHS standards.
However, leading consultant Malcolm Loudon, the whistleblower who first contacted the Scottish Government over the failing leadership at ARI, claimed there were now efforts to "destroy the individuals" who had raised concerns about the way the hospital was functioning.
The row comes after a major review by the Royal College of Surgeons of England found "very serious allegations" about the "behaviour, competence and probity" of medical staff in general surgery and called for fundamental reforms to the department.
A second review by Healthcare Improvement Scotland, which was ordered by the Scottish Government, also lamented the conduct in general surgery and its impact on patient care.
HIS also highlighted the "failure" of management to resolve wider personnel issues in other departments, including casualty and gynaecology, and the low morale of staff as a result.
Mr Wright, who has replaced chief executive Richard Carey, who resigned ahead of the publication of the reports, said investigations would begin against senior figures.
The General Medical Council is already considering whether immediate action needs to be taken in light of the findings.
Mr Wright said: "The HIS report makes stark reading. Nobody wants to be in this position.
"I am not going to make any judgements of individuals however a number of things are raised within the reports where there are concerns about individuals or specific cases.
"If we need to take disciplinary action in relation to these, we will take disciplinary action.
"We will address very robustly where procedures and appropriate behaviour has not been met."
A minority of medical staff are said to have undermined, bullied and threatened colleagues and aired conflicts in front of patients, the HIS report said.
Some consultants would not see patients outwith their speciality and sometimes patients were left not understanding the surgery that had been proposed, inspectors were told.
Some did not always attend the safety brief before surgery which led them to request different equipment during an operation.
HIS said that consultants working in other boards would not be allowed to operate if they had not attended the safety brief.
Mr Loudon, colo-rectal surgeon and cancer specialist, said the report had shifted the focus from failing leadership to a small number of clinicians.
He said: "There is a toxic culture at NHS Grampian and if that is not addressed, no one can move forward.
"The report nails management failures but manages to turn it back around to a small number of unnamed clinicians. We are the people who raised the concerns in the first place. This smacks of a civil service cover-up.
"This is a deliberate and malignant act to take out those who raise concerns. Destroying individuals will only lead to destroying the service."
Health Secretary Shona Robison denied that whistleblowers were now being "hung out to dry".
She said that processes had to be followed when concerns were raised.
"There were relationships between clinicians that are certainly inappropriate and unacceptable. It is not fair on other staff and patients. We have to reset these relationships and move on.
"Whoever you are in the NHS there are values and standards that should go for everybody."