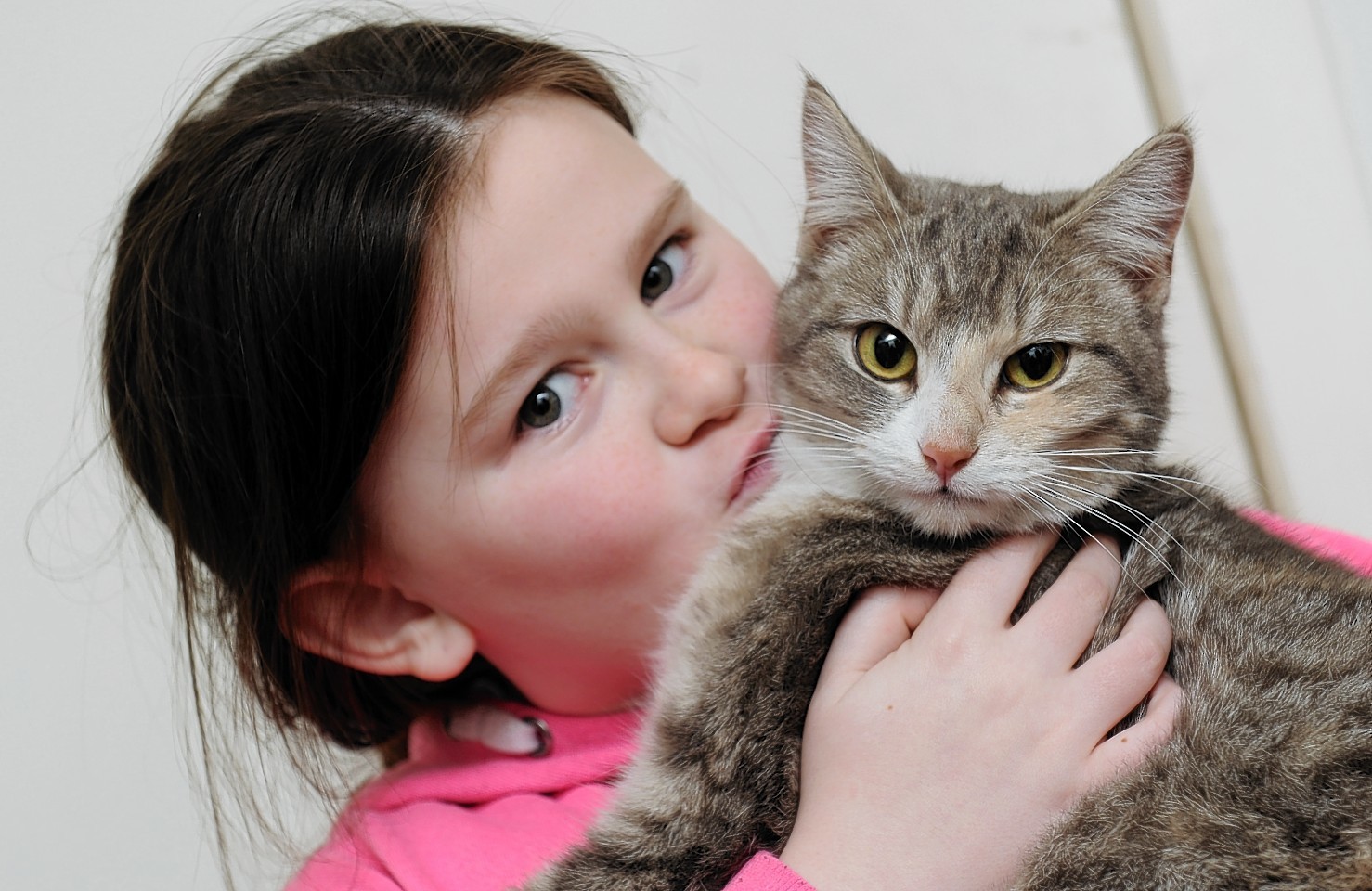 A family who lost their beloved pet cat almost a week ago were feeling purrfectly relieved last night after she was rediscovered behind the walls of their cellar.
The grey striped cat, named Mulan, went missing from her home in Aberdeen on Monday.
Her distraught owners thought they'd never see her again and put up pictures online, hoping someone would come forward with information.
Their other cat, Star, even made patrols round the Middlefield area desperately hunting for his friend – but to no avail.
However, the family's distress turned to joy yesterday when the youngest member of the clan, 10-year-old Terri O'Connor, heard a sound coming from the basement of their own home.
Firefighters raced to the scene and removed some of the brickwork from the cellar on Fowler Avenue before coaxing Mulan out with a tin of cat food.
Last night mum Wendy Smith said the family were "over the moon" to have their beloved pet back.
She said: "She went missing five days ago and we had been worrying so much about her safety.
"We had been putting up stuff on the internet but we really didn't think we'd see her again.
"Terri heard a noise and we found her there stuck between two walls and a cellar.
"It was really lucky she heard her or she could have been stuck, she's the hero here."
Terri, a primary five pupil at nearby Manor Park school, said: "I heard her making noise so I told my mum.
"The firemen got her out."
Mrs Smith's other daughter, Shannon Laing, 18, said: "I had been looking at old pictures of her and just crying all night because I thought I'd never see her again.
"Our other cat Star is a bit like a dad to her so he was out all the time walking about looking for her.
"I thought she might have got pregnant and decided not to come back but I'm glad she's not. It's such a relief."
A fire service spokesman said crews were happy to help with the unorthodox rescue.
"The cat was stuck between two walls and a cellar," he said.
"We got the call at 1.20pm, and the stop message came back at 1.45pm."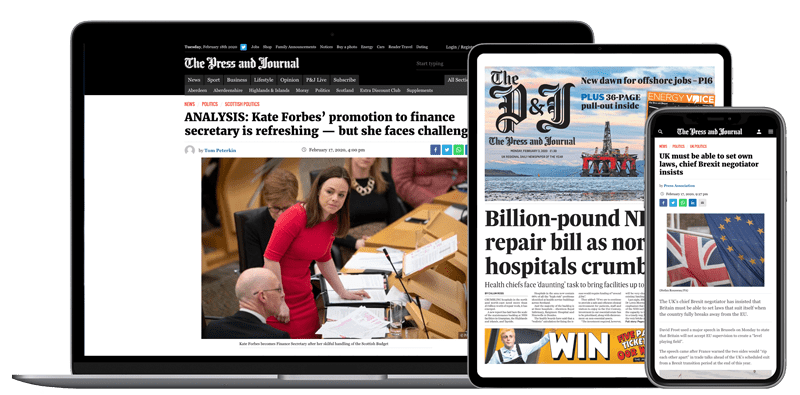 Help support quality local journalism … become a digital subscriber to The Press and Journal
For as little as £5.99 a month you can access all of our content, including Premium articles.
Subscribe