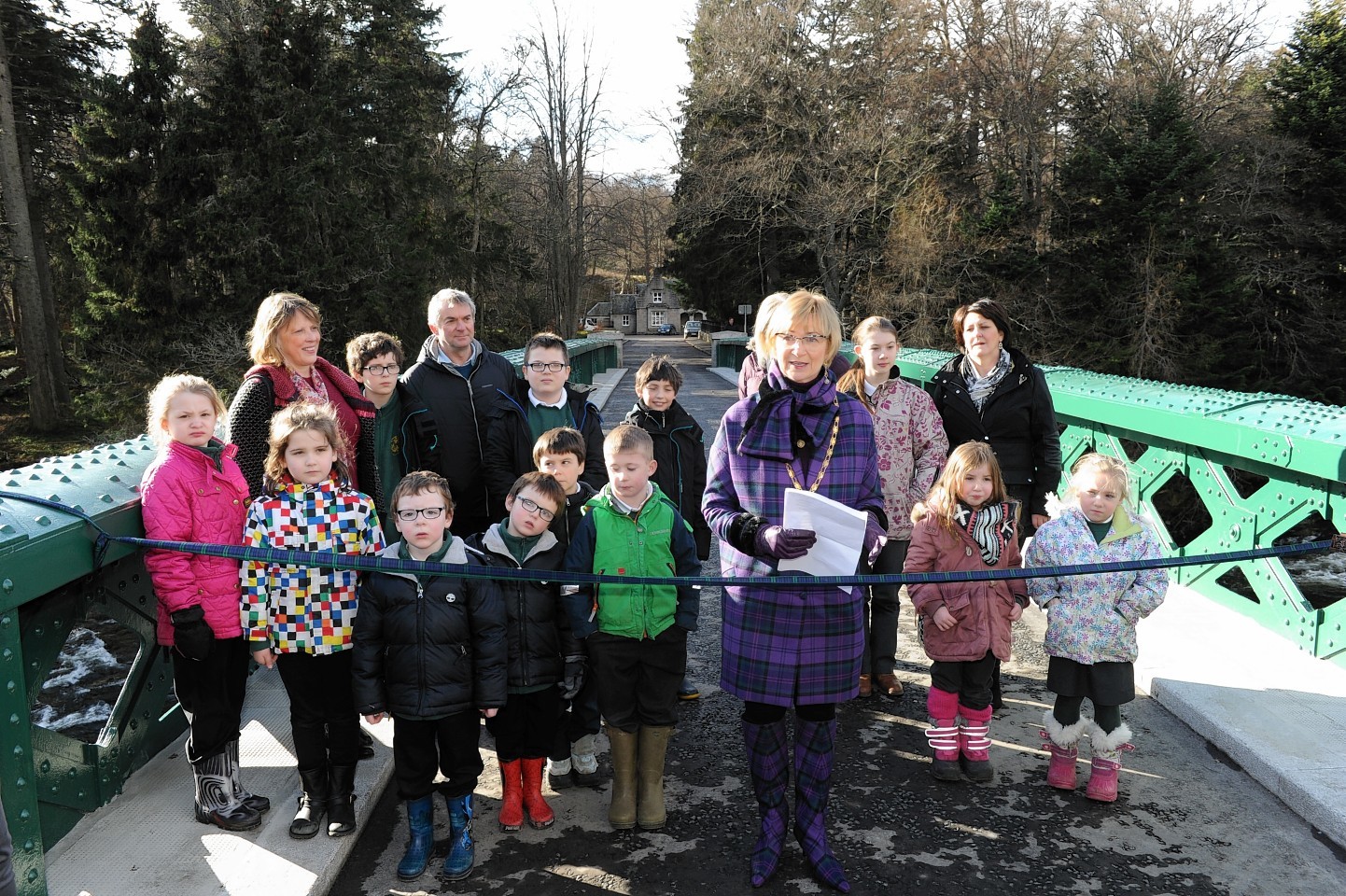 A vital River Dee crossing was reopened on Friday by a group of local school children.
Pupils from Crathie Primary joined the Provost of Aberdeenshire Jill Webster to cut the ribbon on the refurbished Balmoral Bridge.
The A-listed structure was closed for maintenance work in June last year.
Glasgow-based civil engineering company Diack and Macaulay carried out the £450,000 revamp and the blasting and painting work was subcontracted to industrial painting firm Jack Tighe.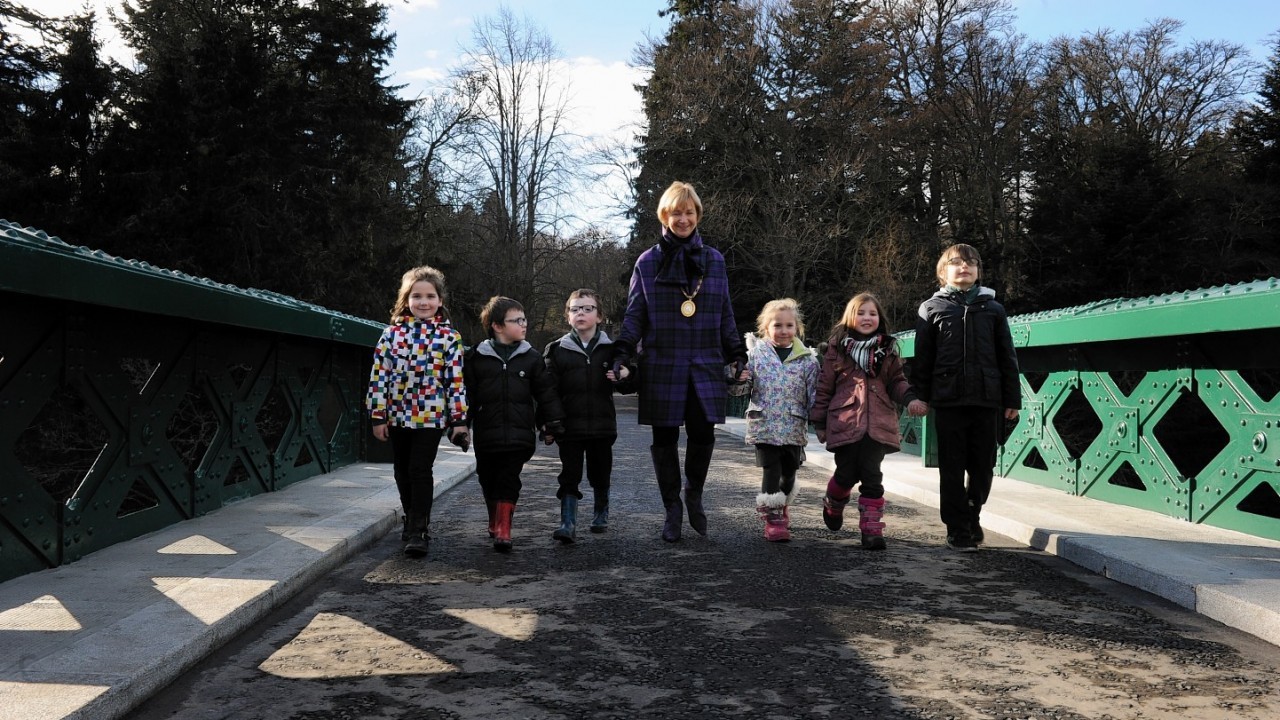 Part of the makeover included replacing the timber deck on the link between South Deeside Road and North Deeside Road with concrete to prolong the bridge's life.
Some of youngsters at yesterday's ceremony live on the opposite side of the River Dee from their school, so the reopening held special significance from them.
Provost Jill Webster thanked local residents – who had faced a 14-mile diversion over the last eight months – for their patience while the essential work was carried out.
She added: "It was great to see the Crathie pupils at the event, representing the local community for whom the bridge signifies Deeside's rich history as well as being an important infrastructure link."
Philip McKay, Aberdeenshire Council's head of road and infrastructure services, said he was delighted with the work.
He added: "The integrity of the bridge, which is crossed by around 60,000 tourists each summer, has been secured for the long-term future.
"The £450,000 cost is a worthy investment in the preservation of this iconic Aberdeenshire bridge."