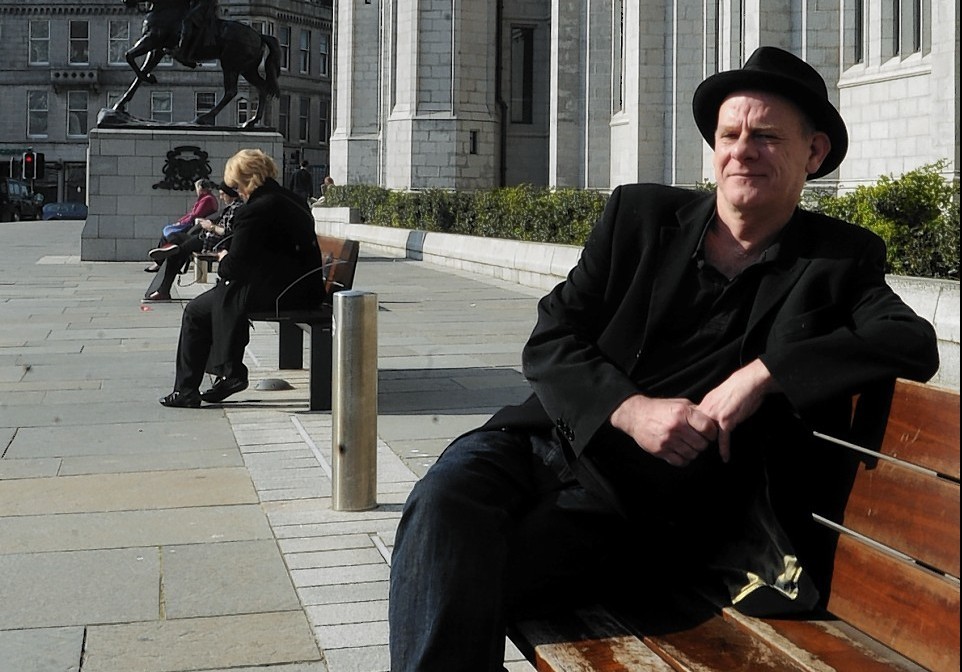 A social worker tried to use his book of love poems about a former client as evidence that he should not be struck off.
Brian Gorman was besotted with "KW" and started a relationship with her six months after she ceased to be in his care for drug and alcohol abuse with Aberdeen City Council.
But the Scottish Social Services Council (SSSC) says the relationship was inappropriate and Mr Gorman faces being thrown out of the profession.
The 59-year-old submitted as evidence of his fitness to practice his self-published tome of love poems to his 29-year-old ex-girlfriend, Broken Words – Pelicans Don't Live For Ever.
Mr Gorman, who speaks openly about his colourful private life on social media and regularly uploads songs to women, hoped it would be accepted as "evidence of love and loving".
The £61 paperback, available on Amazon, contains 115 poems, including 'Humbly Bumbly', Suicide by Default' and 'Me and Alcohol'.
The SSSC has refused to accept the book of poetry as evidence, and the hearing will proceed in April without it. The social worker faces a total of 23 charges. He admits forming a sexual relationship with a former client in 2012, meeting her on a weekly basis, attending an Alcoholics Anonymous meeting with her, texting her and befriending her on Facebook.
Mr Gorman also admits that after she ended the relationship, he turned up at her house to shout "You betrayed my love" and "I'll always love you". He sent her pictures of cuts on his arm and told her he was going to kill himself.
Examples of some of the poetry in his book include the lines "You are my love, you are my life", "Me and you alone, together, comfort in our silence" and "Each cut, skin thin, blood of redemption."
The prologue to the book is written in French and reads: "Always a precious love, there is no light without you. For KW."
The book, which has sold nine copies in six months, also includes several illustrations including a disturbing self-portrait drawn days after the breakup.
Taking the unusual decision to talk about the case before the hearing, Mr Gorman said: "My life just completely unravelled after KW – I was devastated and I did some crazy things. I'll hold my hands up to some of the allegations – I'm an honest man. But if I could go back I wouldn't change a thing about the relationship."
Mr Gorman denies breaking social work rules because "at the time there was no specific guidance on relationships with former clients, so it was hard to know what to do".
He added: "To be honest it didn't matter to me by then. I wouldn't have cared if God had said it was wrong. I'm not the first person in history to be condemned for falling in love with someone that other people don't agree with."
He added: "I have no doubt in my mind that I will be de-registered as a social worker. I do miss the job and being able to help people – I was one of the hardest workers on that team.
"The past two years has been hell for me and I just want this chapter of my life to be over. Maybe one day a bolt of lightning will hit me and I will be happy again, but I'll always adore KW."
Mr Gorman, who was sacked by Aberdeen City Council but later awarded £18,000 for unfair dismissal, maintains an active profile on social media.
On his Facebook page he has written a poem named "Ode to Heroin" and a status which read: "Ok I'm not completely soberish but there you go. To be or not to be. You'll never know til the bottom of the bottle."
He also regularly uploads home videos of him playing a guitar and singing songs to female friends.