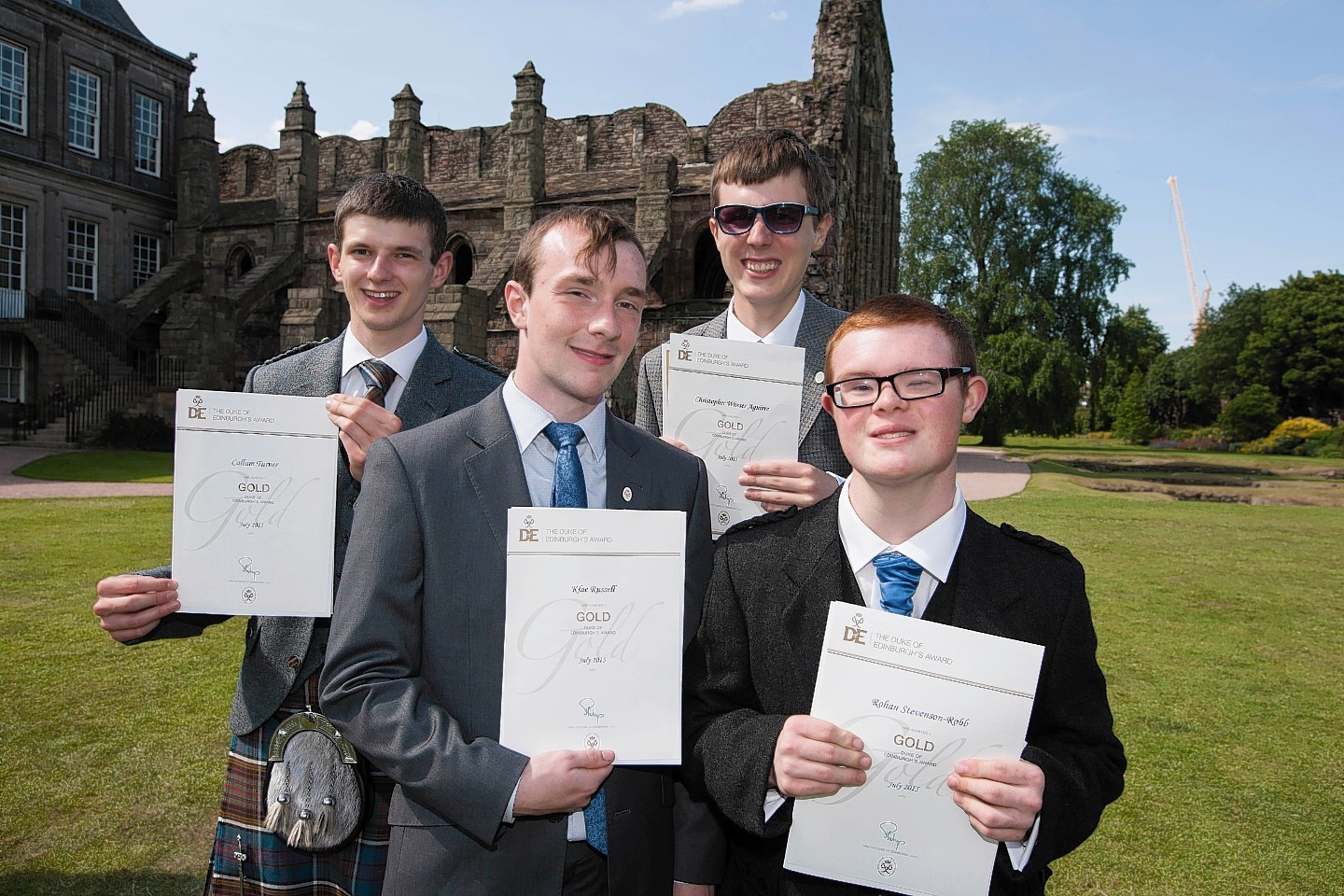 Four young people have become the first at a north-east special school to earn their gold Duke of Edinburgh award.
Klae Russell, Christopher Winser Aguirre, Callum Turner and Rohan Stevenson-Robb have spent the last four years working towards the top accolade.
The four, who are at the Camphill Rudolf Steiner School in Milltimber, volunteered, developed new skills, exercised and went on expeditions to earn themselves the honour.
Phil Hodgkins, one of the school's house coordinators and a Duke of Edinburgh leader, said some of the activities including helping out at the nursery, learning the piano, and expeditions to Glen Tanar, Loch Muick and Lairig Ghru in the Cairngorms.
He said: "They certainly got an enormous amount out of the whole process over the last four years, and it's help them develop their independence, self-confidence and team work. The all became good friends as they went through the trials and tribulations of it all together.
"One parent said told me 'for my son, this is probably the biggest achievement of his life'.
"It's a fantastic opportunity."
For 20-year-old Mr Russell the experience let him enjoy some of the things he already loved doing while also learning new things.
He said: "Not everything I did was new, as I did piano as my skill and did that already – I was just getting better at it.
"But I developed a passion for Ikeda, a martial art, and I'm very much enjoying it. My volunteering was in the kindergarden, and although I'm finished there now I'm hoping to stick with that kind of work.
"I already did hiking, but this was a good excuse to do it especially for a period of time. Lairig Ghru was one of my highlights. When I was there I stumbled across my favourite mountain, it's the best looking one, Devil's Point. It's beautiful.
"I've always loved hiking and it's only made me love it more, as I had more of an opportunity to do it."
Mr Hodgkins said the school was now hoping to put another group forward for their gold Duke of Edinburgh, and that they try to make it more inclusive for some of the less able pupils at the school.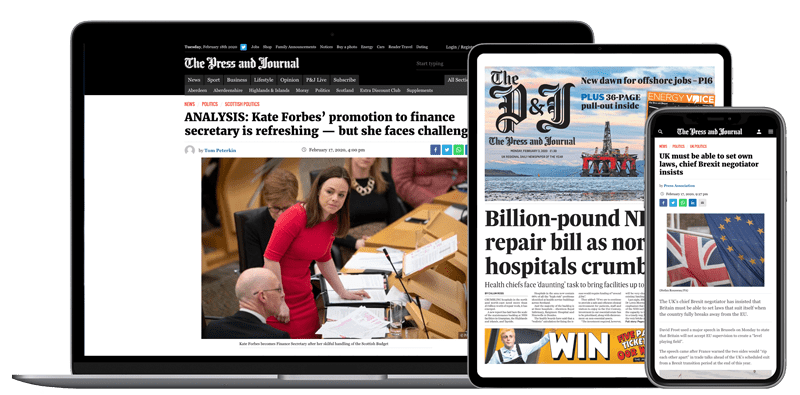 Help support quality local journalism … become a digital subscriber to The Press and Journal
For as little as £5.99 a month you can access all of our content, including Premium articles.
Subscribe