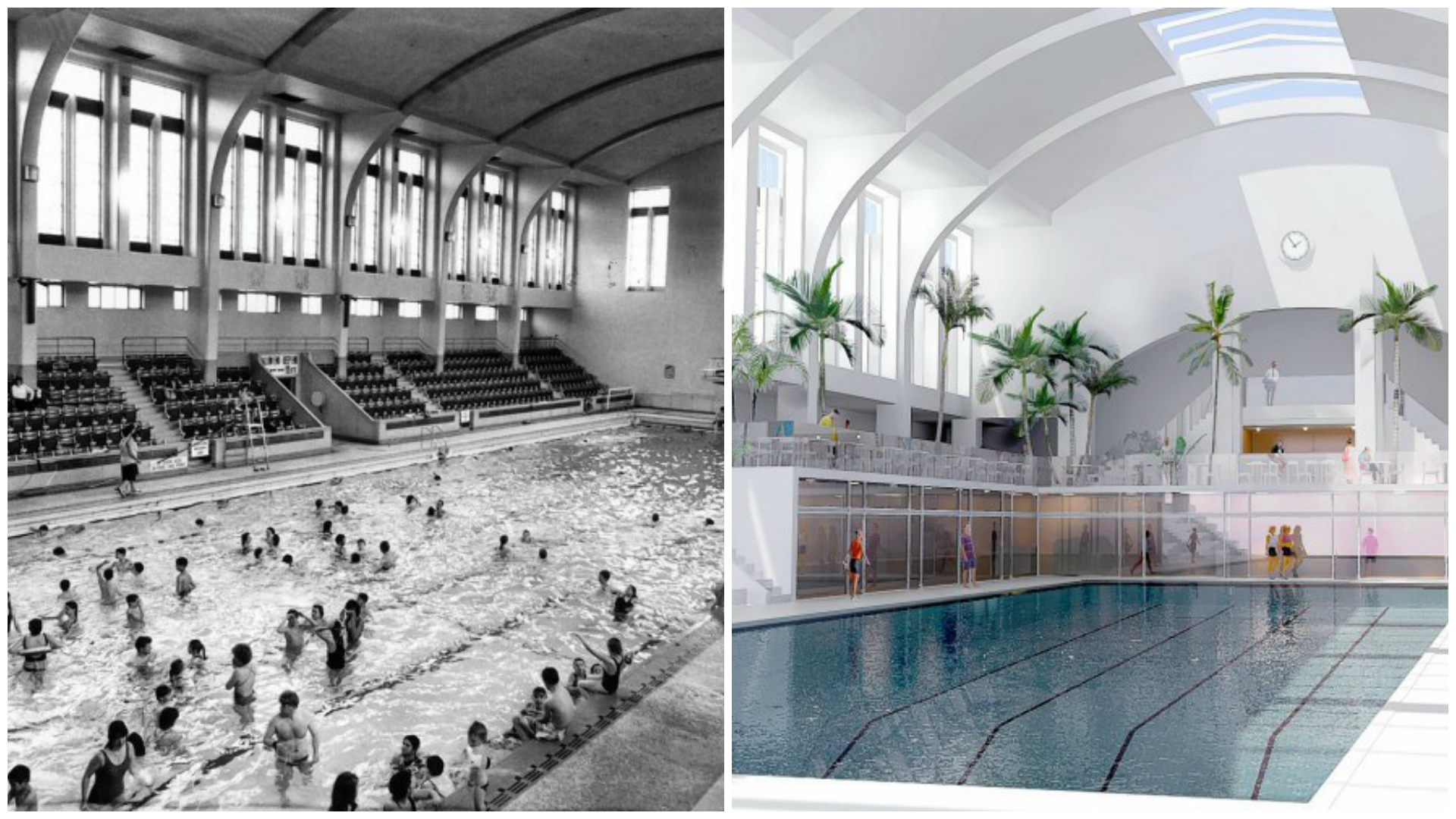 An ambitious scheme to revive one of the north-east's most iconic landmarks has taken its biggest step forward to date.
Aberdeen City Council's property sub-committee yesterday unanimously agreed to enter into a dialogue with Bon Accord Heritage over its plans to restore the Bon Accord Baths to their former glory and reopen them as a community-run enterprise.
The decision means local authority officials will now focus on the group's bid for ownership of the historic Art Deco building, which closed in 2008 because of spending cuts.
The heritage group's bid was one of seven submitted to the council.
The group's head of facilities and fundraising, John Law, said the "real work" was only just starting.
The volunteers now have to convince the local authority to lease them the Justice Mill Lane building.
If they can achieve that they will then try to raise between £5million-£10million for its restoration and secure a community asset transfer from the council.
Yesterday's decision could also pave the way for grant applications to be submitted to the Heritage Lottery Fund and Historic Scotland.
Mr Law said: "I didn't even realise they had made the decision. One of the councillors just shouted congratulations and I looked back and said 'you haven't made a decision yet', and they said 'we have'.
"Effectively we are now the only body they are talking to, they are basically saying none of the other bids were of sufficient quality.
"This is a fantastic and incredibly significant decision for us. It is the start of the process, we couldn't have gone beyond this point without the decision they have made today.
"But we haven't got a lease or an asset transfer yet. The real work and hard work starts now."
He added: "We have to really work hard and get an agreement with the council and fill out some massive applications for funding and start getting people engaged with the baths."
The council's head of land and property assets has been asked to open talks with the group.
Property sub-committee convener, councillor Ross Thomson, said: "I know the councillors were frequently known for division and I think this shows them at their best.
"It is no mean feat what these guys have done at the end of the day, to have seen off competition from other bidders is a terrific thing.
"I think the reason they have managed that is because they have put something together that is really robust. It is something incredibly sympathetic to the building."