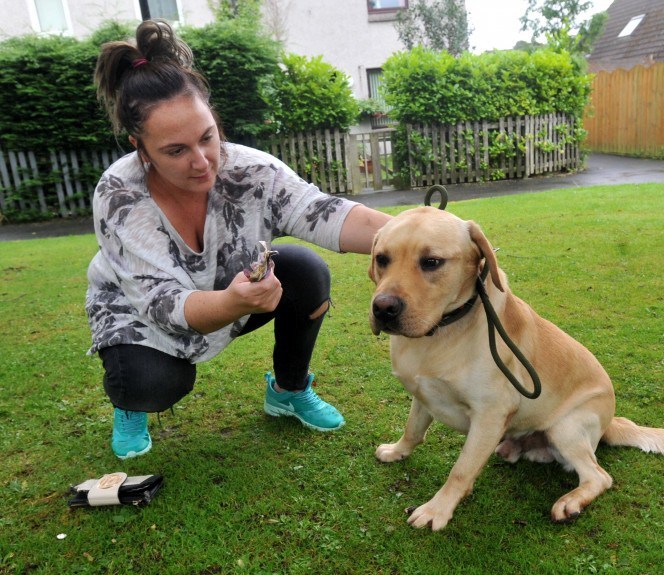 A pampered pooch has shown he has a taste for the finer things in life after managing to get his paws on £500.
Bolt the Labrador chewed his way through owner Amber Turner's designer purse, swallowing the money in the process.
The cash-hungry canine pounced after the 28-year-old left the purse unattended on the kitchen counter.
Ms Turner, of Sheddocksley, Aberdeen, was stunned to find it had disappeared when she came back to look for it.
She subsequently realised the purse's fate as the two-year-old pet was sitting nearby.
"I'm absolutely devastated", she said. "I had left my purse sitting on the counter, which had the takings from my shop in it.
"He was sitting there quite proud of himself.
"As though he was saying, 'look what I have done mummy. I think he was quite pleased with what he had done."
With nothing but a half-mauled purse left, Ms Turner, who runs hairdresser Amber and Jade's Hair Design on the city's Marischal Street, immediately took the dog to the vet.
She was advised there was nothing more to do than give Bolt a dose of laxatives and let nature take its course.
She added: "I'm now just waiting for him. The vet said it should hopefully come out whole because money is not dissolvable.
"When it comes out I will have to give it a wash and take it straight to the bank."
According to Ms Turner, Bolt is not a first-time offender and has previously shown he has a craving for currency.
She said: "I once left £50 sitting on the counter and he jumped up and ate it. I got it back though because he was sick.
"He won't be hurt by this. But he is like a dustbin and eats anything."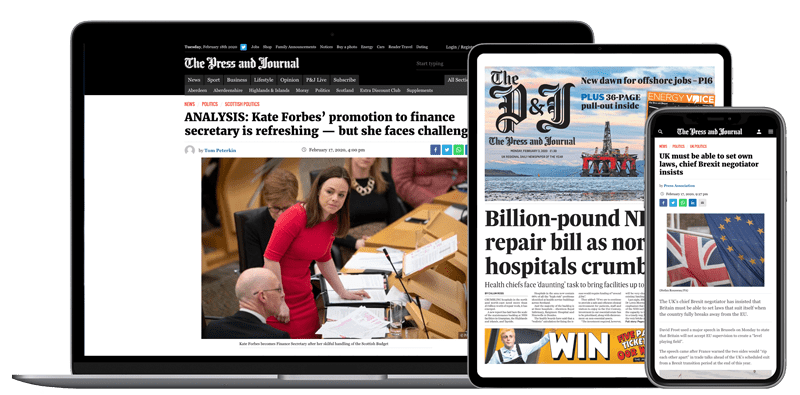 Help support quality local journalism … become a digital subscriber to The Press and Journal
For as little as £5.99 a month you can access all of our content, including Premium articles.
Subscribe