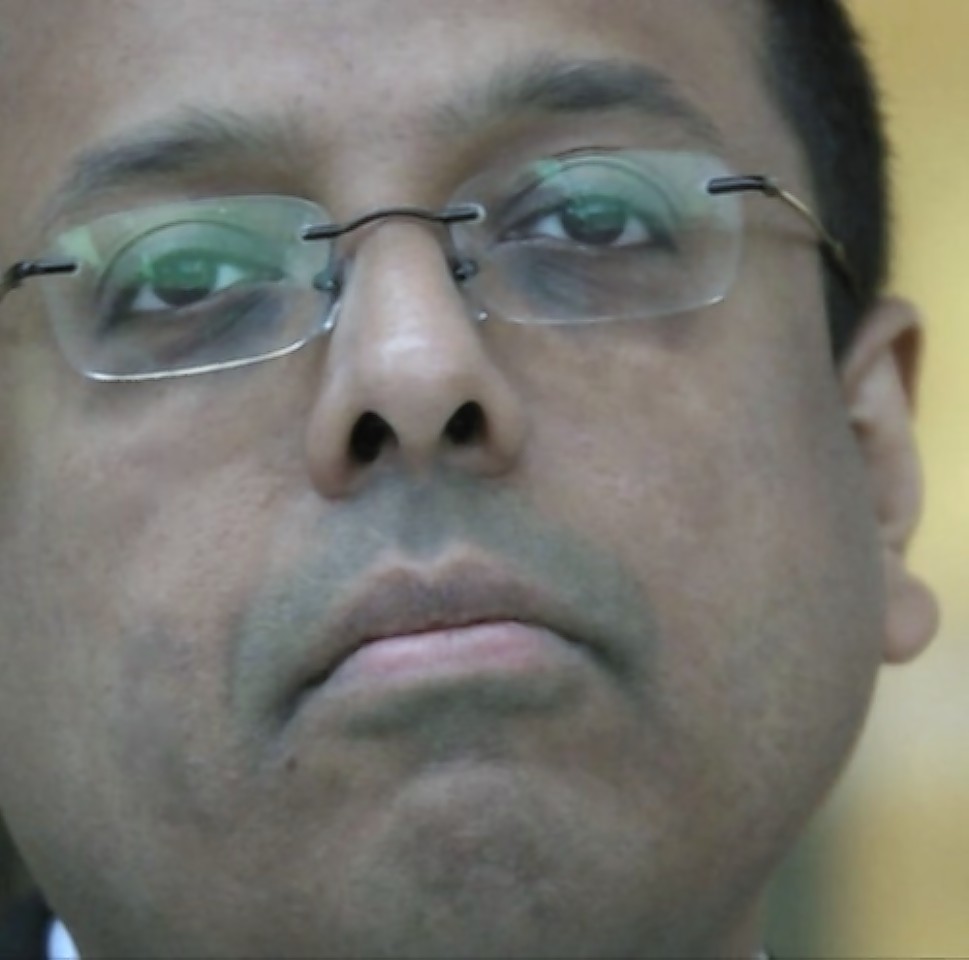 A doctor who sexually assaulted a nurse on a ward at the north-east's biggest hospital has been suspended for six months.
David Varghese grabbed his female colleague, put his hand over her mouth and kissed it during the "disrespectful" attack as they worked together at Aberdeen Royal Infirmary.
The married father-of-one even told a patient that the pair had "a thing going on" as they tended to him on a ward in the cardiothoracic unit.
He also launched a "wholly inappropriate and unprofessional" unprovoked attack on the nurse when he pushed his body into hers, and when he stood so close to her that their bodies touched.
Following a week-long hearing in Manchester in front of a panel of the Medical Practitioners Tribunal Service (MPTS), Varghese was yesterday suspended from his profession for six months after it was ruled his conduct had been "sexually motivated".
It was revealed the disgraced medic had asked the watchdogs not to suspend him if he promised not to contact his victim – known only as Nurse A – or go within one mile of her for two years.
However the General Medical Council (GMC), the body which regulates doctors and brought the charges against him, said that accepting these conditions would be neither "appropriate nor sufficient".
Counsel for the GMC, Bernadette Baxter, said: "Dr Varghese has demonstrated no remediation, has shown no insight nor has there been any expression of regret or apology."
The MPTS said it had no evidence that Varghese had acted in such a way before, nor was there any proof he would do it again.
"The panel does not consider that erasure is necessary to protect patients and the wider public interest," it ruled.
Several ARI nurses, including Nurse A, gave evidence during his hearing, which ended yesterday.
The panel ruled that Nurse A had been a "truthful, reliable and credible" witness – and that she had no reason or motive to make such allegations.
Varghese gave no evidence, but the panel accepted he was a man of "good character" and a well-liked and good doctor.
"However, it accepts that good character is not, in itself, a defence," it said.
The allegations against him dated back to summer 2013, while he worked at ARI as a clinical fellow.
It was found proved that he gave Nurse A his number and told her it was because "you know how I feel about you".
Nurse A wept during her evidence as she recalled a moment she was making up IV drugs, and he came into the unit.
She said he stood so close to her that their bodies were touching "side-to-side", and that she "froze".
She also recalled the moment Varghese placed one hand round the back of her head and pulled her towards him.
The MPTS said: "She described how you then put your other hand over her mouth and started to kiss the back of your own hand.
"She recalled how when she tried to push you away her hair clip pushed against the wall and into her head.
"After less than one minute she managed to push you away.
"She reported that when you removed your hand from her face, she shouted 'David' in surprise, and you said something along the lines that you were happy you could see again.
"She was in a daze when she went back into the staff room."
The MPTS said he had failed to treat the nurse with any respect.
"The panel considers these comments and actions, whether taken individually or together were wholly inappropriate and unprofessional," it ruled.
"The panel carefully considered whether there might be any other motivation for your conduct other than a sexual one. Given the evidence before it, the panel could find no other reasonable or credible explanation for your conduct.
"You put Nurse A, a work colleague, in a very difficult and unacceptable position.
"She has clearly been deeply affected by your actions."