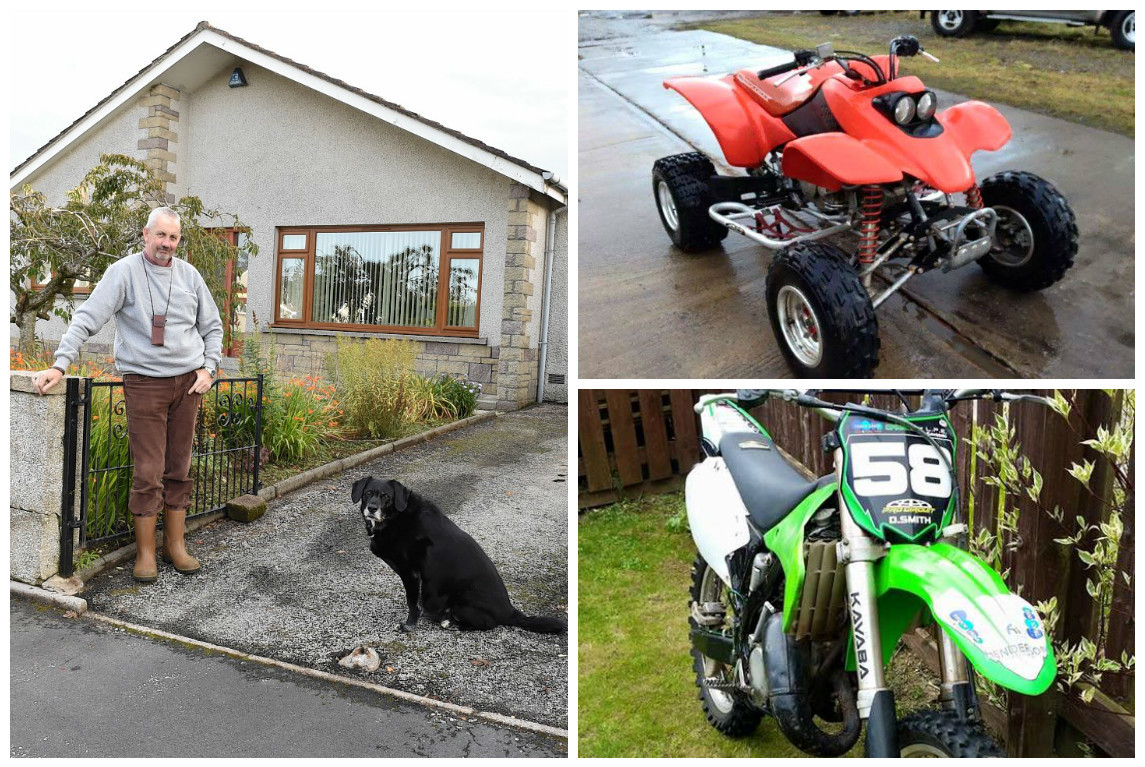 An Aberdeenshire father-of-two dressed only in his pyjamas chased down a gang of thieves as they made off with two of his motorcycles and a quad bike in a stolen car.
Police investigators yesterday said they believed "organised groups of youths" from Aberdeen could be behind the theft of £50,000 worth of vehicles from properties in Newmachar, Kintore and Oldmeldrum in the past week.
Among the vehicles stolen were Wayne and Michelle Yule's red Honda quad bike, Kawasaki CX-125 and a children's DR 50cc.
They were taken from Newmachar yesterday morning – with the brazen thieves using an orange BMW X1 stolen from Kintore on Wednesday.
The BMW belonged to Mike and Linda Clark, and had been specially adapted for her Parkinson's disease. Thieves also made off with Mr Clark's "pride and joy" Lexus RX300.
Mr Clark, 57, said he and his wife – who have just moved to Kintore from Lossiemouth to be closer to their family – "didn't hear a thing" as the thieves took their cars.
He added: "My wife's car is a disability car. It was pretty naff of them to do that.
"The Lexus is my pride and joy really. They are just scumbags these people, I am just really annoyed.
"We didn't hear a thing, we went to our bed at about 11.45pm and the car was still there. We got up to take the dog for a walk about 8.45am.
"I noticed my car was gone, I thought somebody was playing a prank actually. I thought maybe I have parked the car around the corner and forgot about it.
"I had two boxes in the back of the car, the boxes had a few personal papers. They were dumped at the end of the road and a man, I don't know his name, picked them up and took them to the police. That was good of him to do that.
"The mystery I am dying to know is how on earth they had got into the Lexus. It is very difficult to get into a Lexus, extremely difficult."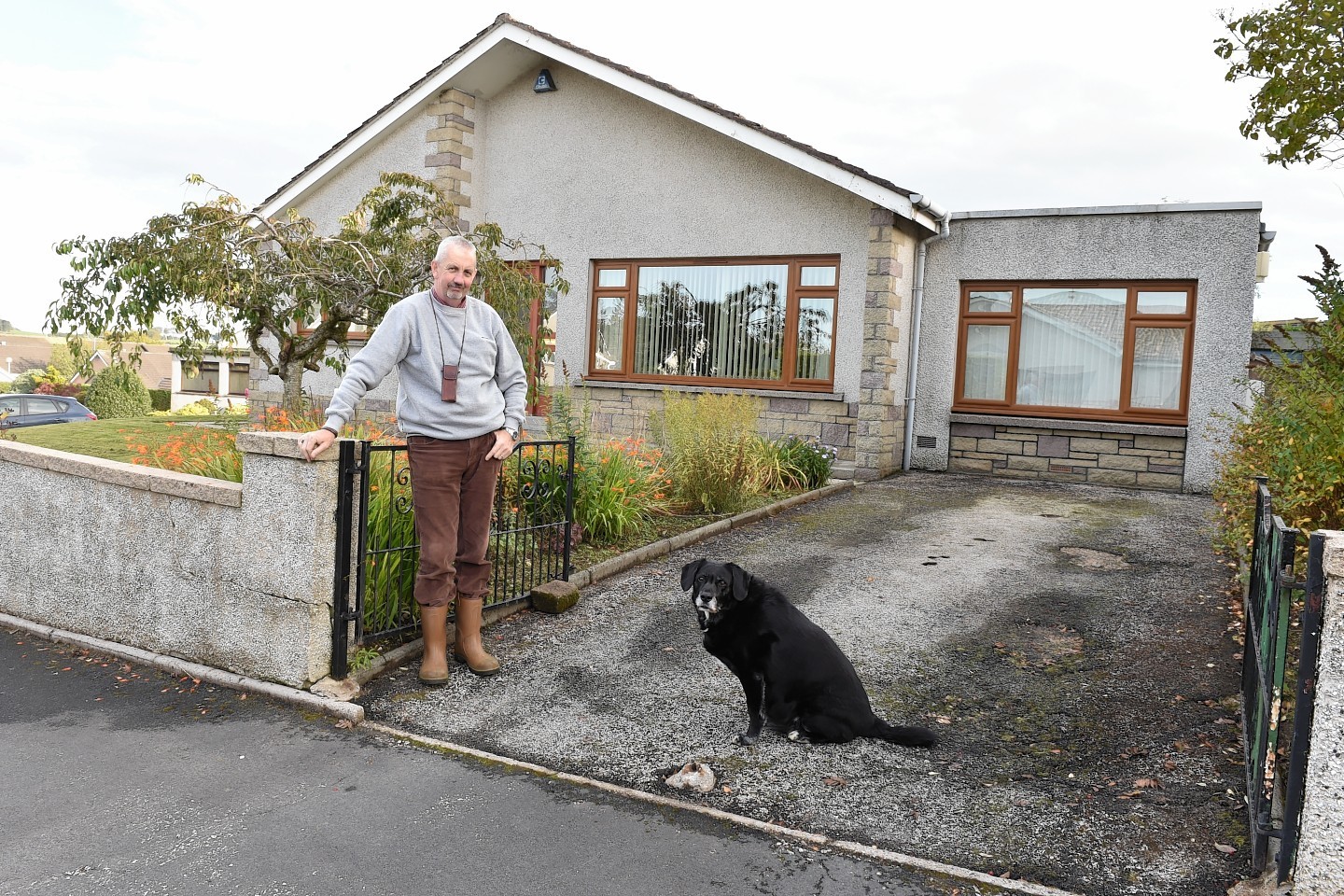 Both vehicles were recovered in the Cairncry area of Aberdeen yesterday – after the BMW had been used for the Newmachar theft.
Mrs Yule, 31, described how she and her husband had been woken up at about 5.45am yesterday after hearing the roar of the quad bike's engine in their back garden. She alerted her husband, who sprang into action.
The thieves threw the bikes into the back seat of an orange BMW whilst another made off in the quad bike.
Father-of-two Mr Yule chased them as far as Dyce before losing them in the rush-hour traffic.
Mrs Yule said: "We were all asleep, we actually heard the quad bike getting started and I just jumped out of bed. I could see our gate was open at the back. I woke Wayne and said someone is in the shed.
"My knuckles were bruised from knocking the windows so hard. Wayne actually chased after them.
"He followed them into Aberdeen but lost them at Dyce, they were in the opposite sides of the road, running red lights, he couldn't follow them.
"We knew we had to do something now before police got here, then it could be too late. They just flew through Aberdeen."
Offshore worker Mr Yule, 33, added: "I lost them in Dyce. Our bikes were hanging out the back of the car. I wasn't speeding, I kept them in my view. The quad bike is not all that fast.
"I am angry. We all used the bikes, that is the most gutting thing of all. We are not selfish, if they have asked for a shot I'd have given them a shot."
Another motorcycle was taken from Burnwood Drive, Newmachar, yesterday morning.
A white Audi A6 was also stolen from Green Way, in Oldmeldrum, on Tuesday at 3.30am.
Last night Inspector Jamie Harrison said the thefts were being treated as linked and that officers were working hard to "prevent any more crime from happening".
Detectives and the Aberdeen police division are conducting a joint investigation into the incidents – which Insp Harrison said "bears all the hallmarks of Operation Ruby activity".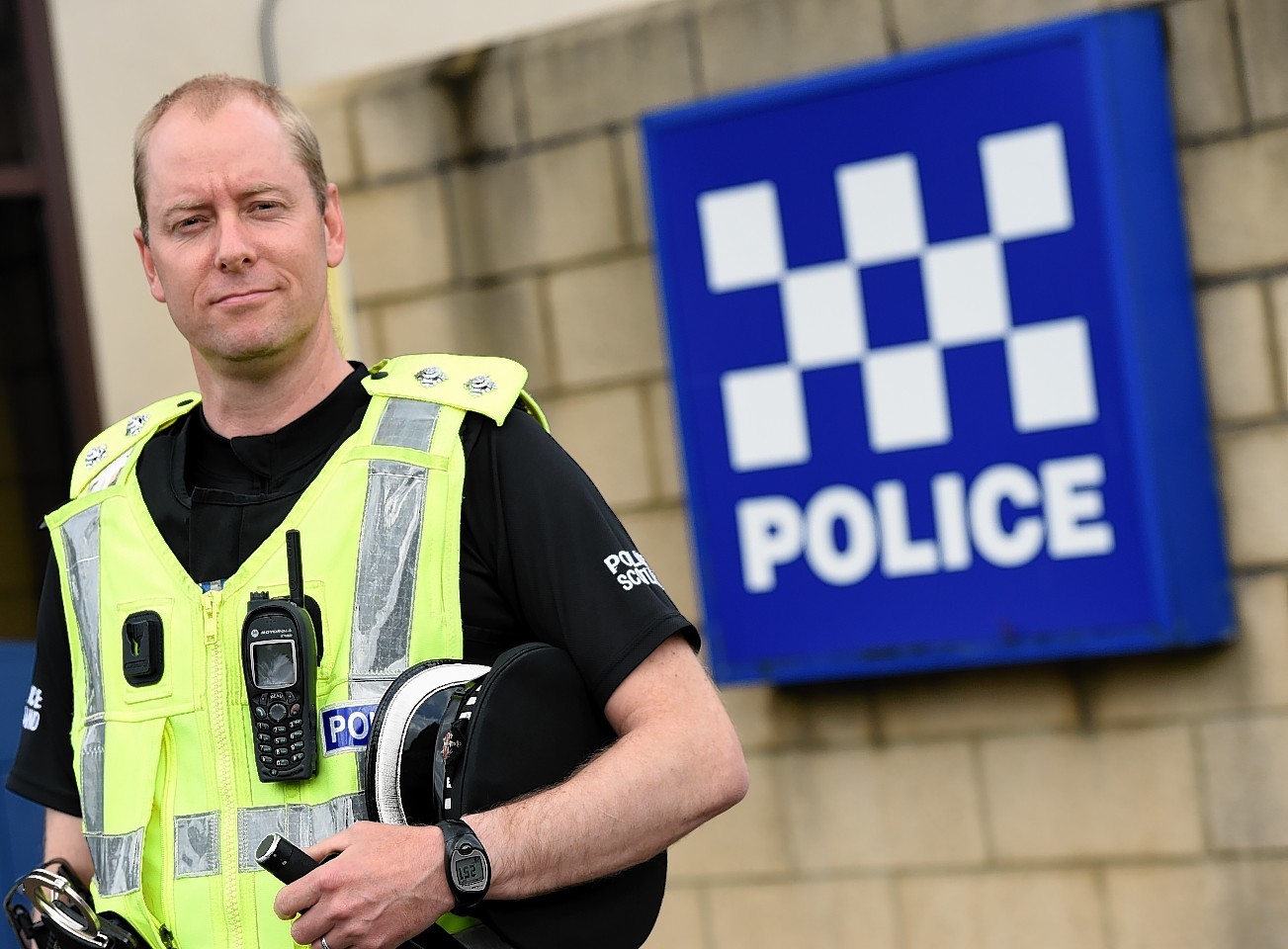 He said: "For a while it has been very, very quiet on the Operation Ruby front. I think maybe some of the people have been locked up. There hasn't been a lot of Ruby activity for a while, this has been an unfortunate spate of it.
"When these crimes come in what we do is we undertake a coordinated search for where these cars may be. We have got some positive lines of inquiry.
"We have got too many of these cars being stolen. Some advice we are trying to hammer home are about vehicle security and home security.
"We could be looking at organised groups of youngsters from Aberdeen. This goes to show people are organised and looking for specialist types of vehicles."
Last night politicians called for the police to "ramp up" Operation Ruby again to ensure the culprits are brought to justice.
Aberdeen Central MSP Kevin Stewart said: "They need to accelerate Operation Ruby once again. I think the police have to stamp down really hard to bring Ruby back. We have got to show folk if they are going to take part in this type of crime, there is going to be fairly hefty punishment if they do so."