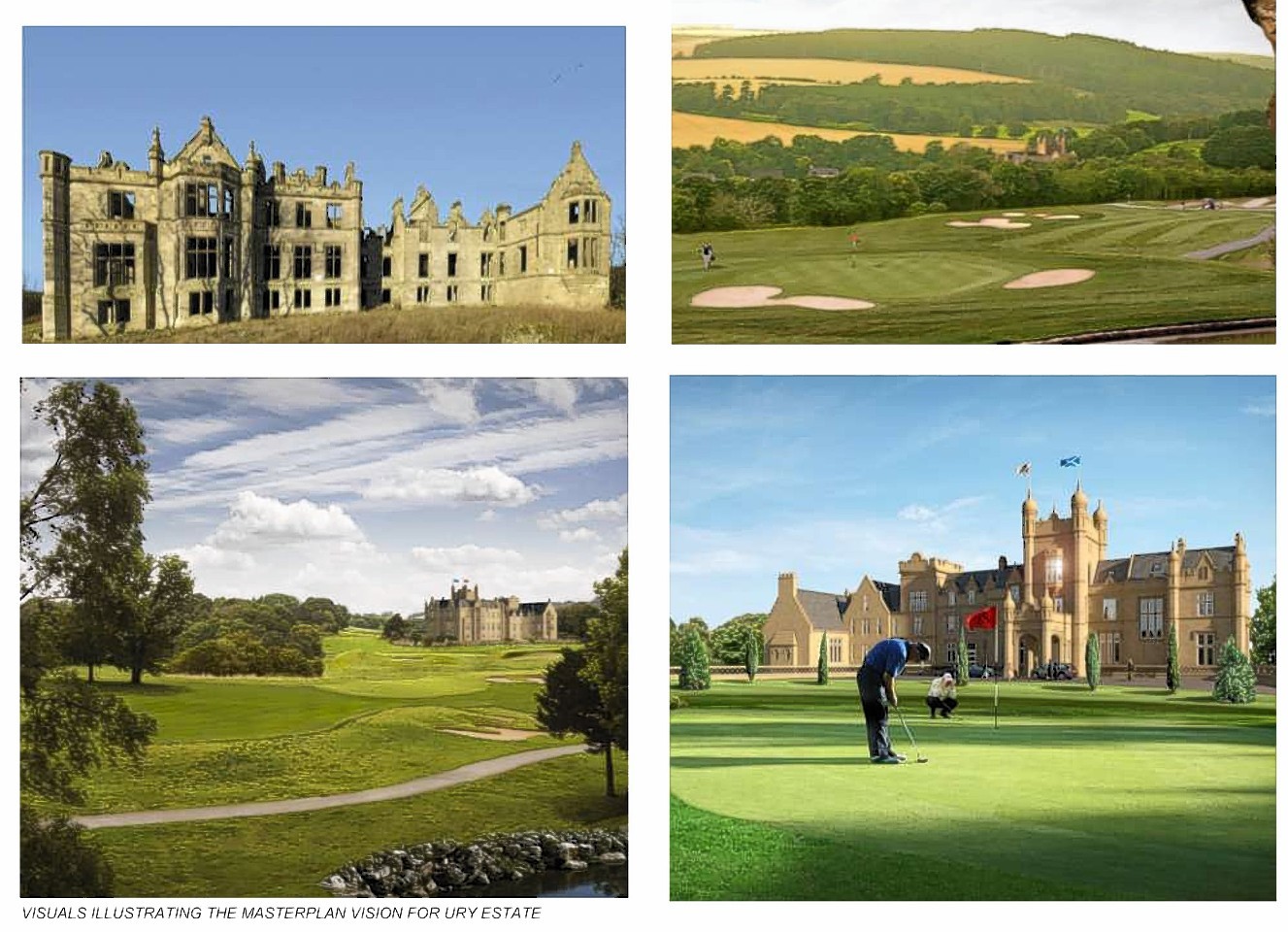 A legendary US golfer has vowed to address concerns around his plans for a golf resort at the heart of an £80million north-east development.
Jack Nicklaus – regarded as one of the best golfers of all time – is behind the design of an 18-hole golf course included within a project to transform the Ury Estate, near Stonehaven.
The plans are being lead by developers the FM Group and also include housing and a boutique hotel.
But after the scheme attracted a series of objections, the golfer's team has redesigned the eighth hole to take it away from the woodlands and the River Cowie to protect ancient trees and riverside wildlife.
He said: "When our design team goes into any country, especially one that is the birthplace of golf, we work closely with the local developer and representatives of the surrounding community in an effort to understand the property and respond to the needs and desires of all those involved.
"In the case of Ury Estate, FM Ury's environmental team recently alerted us to concerns expressed about the potential impact of the proposed eighth hole on a woodlands area, and with their help we made changes to better protect existing trees and incorporate them into our strategy for the hole."
Objectors included the Scottish Environment Protection Agency (Sepa), Historic Scotland, Scottish Natural Heritage (SNH) and the Forestry Commission Scotland.
The public bodies had been concerned about its flooding impact and the knock-on effect upon local wildlife and a 140-year-old woodland on the grounds, although Historic Scotland has now withdrawn its objection.
However the FM Group have warned some of the ancient woodlands will still be felled – whilst further indigenous trees will be planted to the south and west of the eight hole.
Director Jonathon Milne, said: "We are very sensitive to the natural environment. In some areas, the sycamores are taking over and threatening this bio-diversity and where this is happening, we will be felling those species."
The company is still working on plans to address all flooding concerns raised, whilst one of Sepa's concerns have been alleviated.