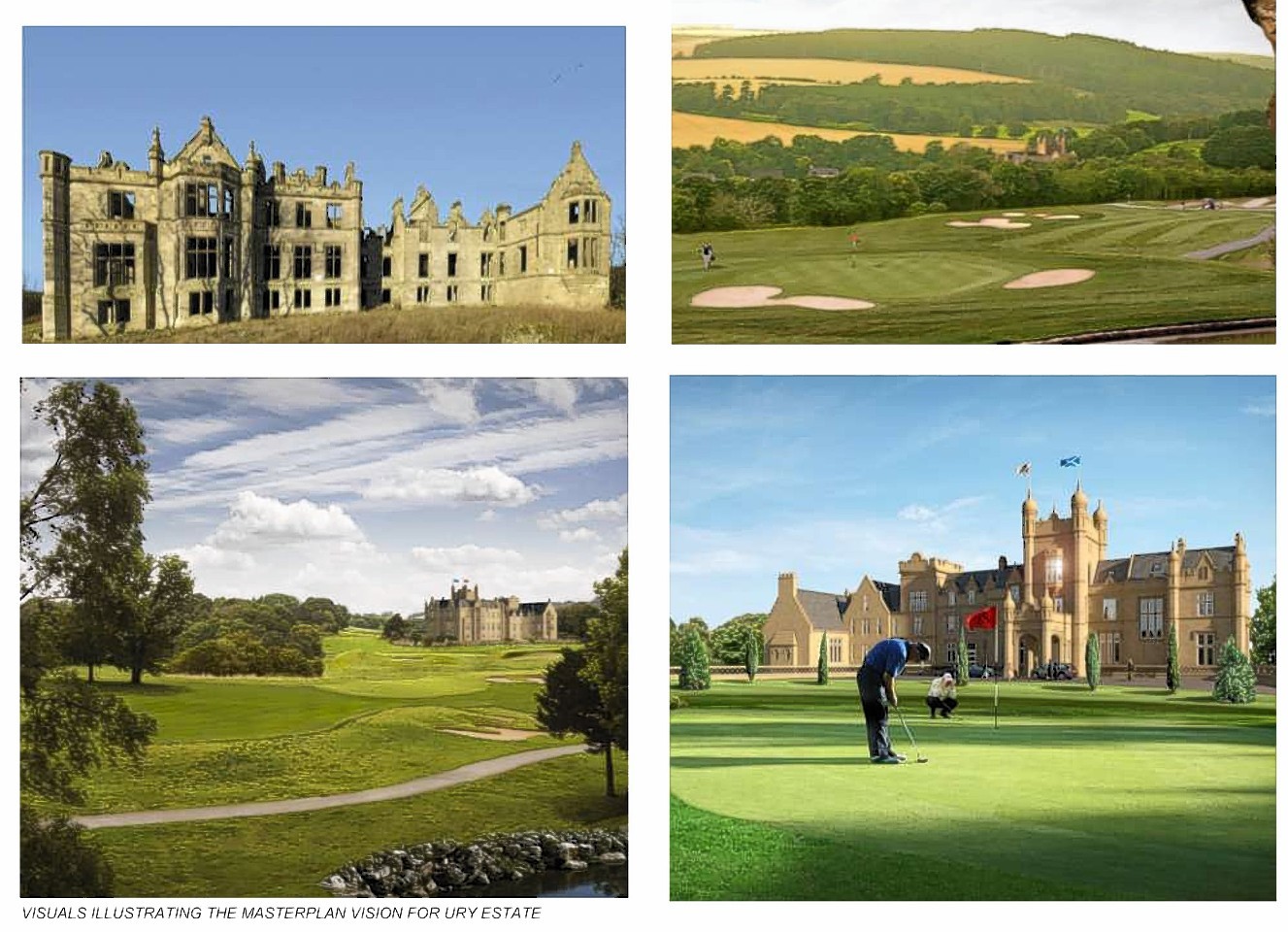 The developer behind an £80million Jack Nicklaus golf resort is preparing to submit fresh plans for a supermarket and hotel on the fringe of an Aberdeenshire town.
Proposals for the 50-room budget hotel, a supermarket and petrol station on the Ury Estate near Stonehaven have been put on show for local residents.
The initial planning application was refused after being debated at a meeting of Aberdeenshire Council last November.
Local councillors had argued the estate was not the appropriate site for the development, with many also concerned about the impact it would have on Stonehaven's town centre.
Developers FM Group yesterday said the new proposals would offer easy access to the west of the estate on the A957 Crathes to Stonehaven, or Slug Road.
The firm added it had spent time considering the comments made by councillors and locals, and will resubmit a planning application next week.
A consultation was held on the proposals in Stonehaven on Thursday night.
The FM Group already has permission to build 230 homes at the historic estate and is proposing to build a further 90, along with an 18-hole golf course designed by Jack Nicklaus.
They are also in the process of restoring the Ury Mansion back to its former glory and turning it into a luxury hotel and clubhouse.
Director of the FM Group, Jonathon Milne, said: "Thursday's consultation was in relation to our revised plans for a retail and hotel development which will be adjacent to much-needed affordable housing.
"These plans have been dramatically improved since they were put forward to Aberdeenshire Council almost a year ago.
"They demonstrate how hard we have listened to the community and the planners and how we have enhanced key elements to make the development even more appealing.
"The changes include reducing the visual impact by making the buildings single storey and enhancing the accessibility, particularly in relation to Stonehaven town centre and dramatically improving the landscaping to provide screening from outwith the development.
"This development meets local demand for a much-needed retail development and hotel with restaurant."
Vice-chairman of the Stonehaven and District Community Council, Phil Mills-Bishop, said the developers had worked hard to create a plan that worked better.
"We will take a formal statutory consultee view in January. I thought they have worked hard on the visuality issues of the development, for example not distorting the view of Ury Mansion," he said.
"They are also willing to consider the SDCC call for (an) independent hydrology report."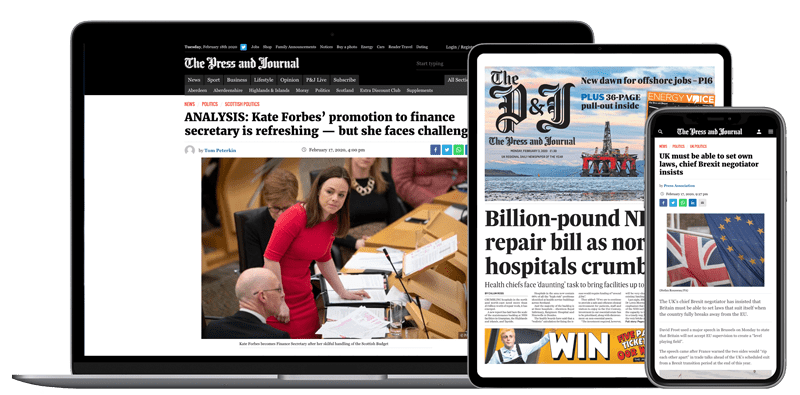 Help support quality local journalism … become a digital subscriber to The Press and Journal
For as little as £5.99 a month you can access all of our content, including Premium articles.
Subscribe