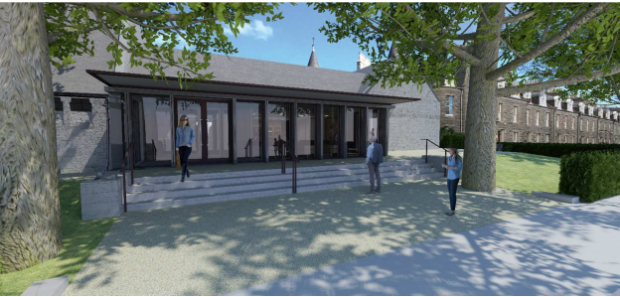 Plans to revamp a historic city centre church in Aberdeen, including a new nursery and a coffee house, have been lodged with the council.
Queen's Cross Church is also hoping to create a community lounge for elderly people, those with special needs and young children, and a new area for the Queen's Cross Church Nursery.
The plans, which were submitted this week, include a letter from Reverend Scott Rennie.
He said that ever since the church had opened in 1881, it had been "a vibrant part of the community in Aberdeen's West End, providing not only a public space for worship, but growing over its lifetime to be a valued space for the expressive arts, and a focus of community life."
The church is also used by groups such as the Aberdeen Hindu Association and the Aberdeen Humanist Society.
Rev Rennie added: "We believe the proposed redevelopment, as proposed, will enable us to provide this hospitable space to people of all faiths and of none in our community.
"And it will secure the future of Queen's Cross Church at the heart of community life in our area of the city.
In 2012 a consultation and feasibility study was carried out to look into creating a social enterprise coffee house, offering skills and training to young people who find it hard to get into work.
The church has employed a business development manager with catering experience to produce a detailed business case and model for the new venture.
Rev Rennie added the nursery had been running for 40 years and had recently moved to all school day opening.
Local councillor Ross Thomson said he was aware of the work the church was doing.
He added: "I know a lot of work has been going on a Queen's Cross Church and a lot of effort and fundraising to try and support the ongoing work the church is doing in the community and across Aberdeen.
"It's great that they have got plans which are coming forward which will now have to be scrutinised by planning officers."