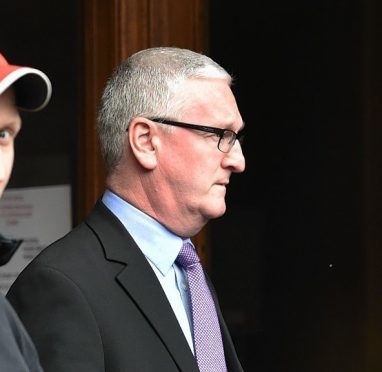 An offshore engineer has been ordered to behave after he admitted stalking his ex-partner over a period of six months.
Christopher Dickinson was "devastated" when Shona Davidson broke off their two-year relationship.
After she ended things in April last year, he felt he could no longer go on without being able to see her.
So several times a week the 52-year-old would drive to her house and just sit and watch it.
Sometimes he would park up outside, and at other times he would stop a short distance away and walk to her address in Lochside Terrace, Aberdeen.
But Dickinson did not want her to know that he was there, and on the odd occasion she did see him he would either drive or run away from her.
Yesterday Dickinson appeared at Aberdeen Sheriff Court and admitted stalking Ms Davidson between April 1 and October 26 last year.
The court heard he caused he fear and alarm by frequently appearing at her home, sometimes up to four times a day.
Sometimes he would be there shortly after 6am and at other times he would be there at 10pm.
Fiscal depute Coil Neilson said that his behaviour every day was similar.
He said sometimes he would park up and walk to the house and at other times he would simply sit in his car and stare through her window.
Mr Neilson said that despite Ms Davidson not noticing his presence, her neighbours had become aware of his daily visits and had become concerned.
The court heard that eventually the neighbours informed Ms Davidson of what they had seen and she called the police.
Representing the first offender, solicitor Peter Shepherd said his client had never wanted to cause his ex any harm. He said he had not intended for her to even find out that he had been making the trips to her home and said he had always denied the offence as he could not understand why she would have been alarmed.
The solicitor said his client now accepted his behaviour was not that of a reasonable person.
Mr Shepherd said Dickinson, of 3 Ladeside Cottages, Grandholm, was an engineer in the oil and gas industry but had been out of work since November due to the recent downturn.
Sheriff Alison Stirling decided to defer sentence for six months to allow him to be of good behaviour.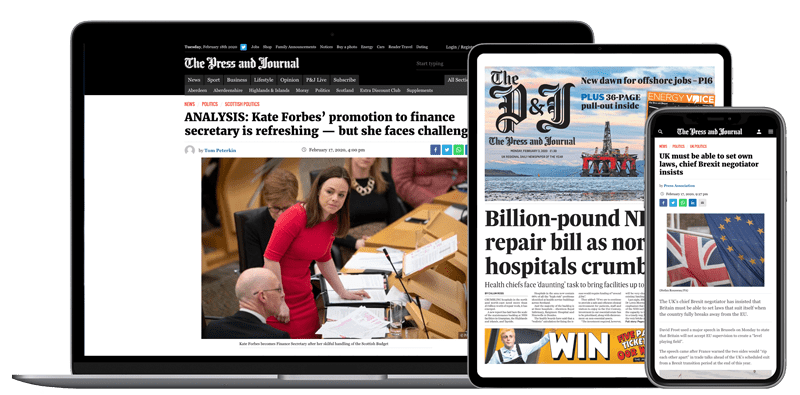 Help support quality local journalism … become a digital subscriber to The Press and Journal
For as little as £5.99 a month you can access all of our content, including Premium articles.
Subscribe