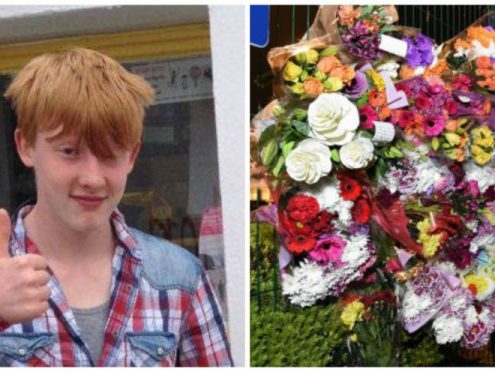 DNA matching Bailey Gwynne's was found on blood stains left on the hands of the teenager accused of killing him.
Giving evidence this morning at the High Court in Aberdeen, forensic scientist Sarah Jones said she was asked to carry out a number of tests following the fatal attack on October 28 last year.
A 16-year-old has admitted killing Bailey by striking him through the heart with a knife after a row broke out between the pair during the lunch break at Cults Academy.
He denies committing murder.
Ms Jones said she was asked to carry out tests on a knife which was recovered from a waste bin in the school following the attack:
She said during her examination of the weapon she found blood staining on the 3 and a quarter inch cutting edge which matched the DNA of Bailey.
She also tested swabs taken from the hands of the accused where she found traces of blood on his left hand. She said the blood also matched the DNA of Bailey.
Further examination carried out on Bailey's clothing showed a cut which penetrated through both Bailey's shirt and blazer.
She said the cut was around three quarters of an inch and was situated on the left hand side underneath the breast pocket.
The court heard following her examination of the blood covered knife she concluded that the weapon found in the school could have been responsible for making the cuts in Bailey's clothing.
There was no damage to the accused's clothing, she said, nor was there any blood found on his right hand or the knife handle.
Defending the teenager QC Ian Duguid out it to the witness that his client may have come into contact with Bailey's blood by trying to help him. She said she could not tell how it came to be there.
The trial continues.