Two new wind turbines near to an Aberdeenshire castle were given the go-ahead yesterday despite concerns the area had reached "saturation point" with the eco-technology.
Approval was given yesterday at the Formartine area committee for the two 242ft structures on land approximately a mile north of Fyvie Castle.
Having already twice deferred the decision, councillors voted to allow the constructions, although local member Anne Stirling voiced her concern about the amount of turbines already erected in the area.
She said: "We are now fairly surrounded by turbines and I think a saturation point has been reached."
Inverurie firm Green Cat Renewables submitted the plans to build the two turbines and William Wyness from the company last night said he was "delighted" that the long-awaited decision had now been made.
The authority's planning service had suggested to members of the region's area committee that, despite concerns, there was nothing to prevent the massive structures from being installed on the land.
Groups including Aberdeen International Airport, Atkins Global and British Telecom were consulted on the projected and had not raised any objections.
Fyvie community council did not want the scheme to go ahead because of the its "closeness" to Fyvie Castle, Fyvie Station and the "proliferation of wind turbines in this area".
However, director of infrastructure services Stephen Archer, recommended local councillors push the turbines through.
In his report on the plans, he said it was "established" that the countryside was no longer free from wind energy developments.
"Within Aberdeenshire there are a large number of wind turbine applications which are either installed, approved or currently being considered," he added.
"Turbines being visible from a settlement or a building of cultural importance are not reason in itself for refusal."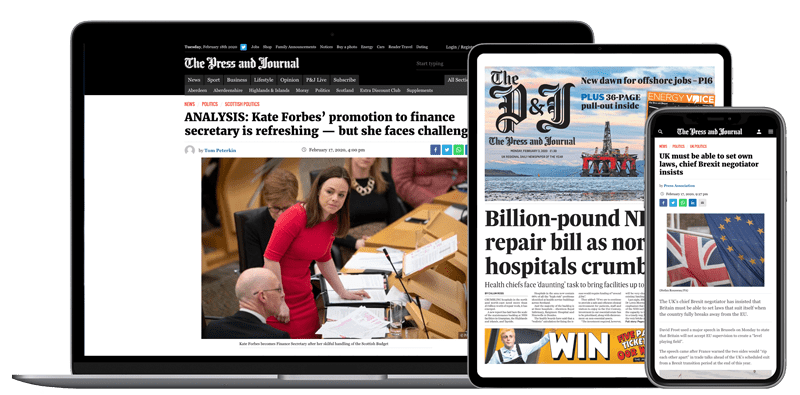 Help support quality local journalism … become a digital subscriber to The Press and Journal
For as little as £5.99 a month you can access all of our content, including Premium articles.
Subscribe