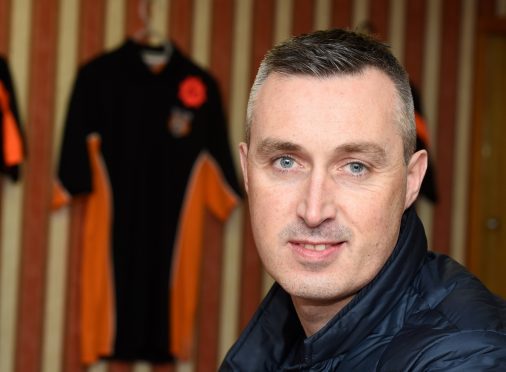 Rothes manager Steven MacDonald believes it is time for summer football for the Highland League.
Seven games in the league were postponed on Saturday and three of tonight's games have already fallen to leave former Caley Thistle, Clachnacuddin, Elgin City and Forres Mechanics central defender MacDonald convinced a change of the football calendar is the solution to the annual problem of fixture disruption on a grand scale.
All Highland League fixtures due to be held tonight postponed
MacDonald, who saw his side's match at Inverurie Locos called off on Saturday morning, said: "Where is the logic in playing winter football? It's becoming farcical.
"We are coming into the worst month of the year and things can only get worse. It is worse for us here in the Highlands, logistically.
"We have teams spread as far apart as Wick, Fort William and Aberdeen and you know that we are going to be affected by the weather worse than other leagues in Scotland due to where we are geographically.
"Maybe it does need clubs in the Highland League to take the lead and say that we are different from other leagues and something drastic needs to be done about it.
Houston: Clubs must be driving forces in quest for any changes
"I don't think people enjoy going along to a game in freezing cold with driving rain, sleet or snow. The whole thing is crazy.
"Take last Saturday, for instance, when our game at Locos was called off in the morning.
"I decided to take my father-in-law along to watch Caley Thistle against St Mirren in the Championship, in driving sleet.
"He's a pensioner and he came out of the ground after watching Caley Thistle being beaten 2-0. What supporter would have enjoyed that?
"We're not even into December yet and we lost seven out of nine Highland League matches to the weather last weekend. So much time, effort and money went in to preparing the boys for the game and when you add in the cost of the bus it just doesn't make any sense. For me, it's needless as the weather is always going to dictate. You just can't prepare. We would like to look forward to facing Fraserburgh at home this weekend but, with all the wet weather forecast this week, odds-on it will be off."
MacDonald believes the game's administrators should be bold and implement change.
He said: "They are always trialling different things in the game, goalline technology and video analysis, but yet they've never tried anything really significant regarding summer football.
"When we have our best weather in the summer months, it's a rest period for ourselves. It's just ridiculous. I don't have any definitive answers. All I know is that we need to try to close down in December and January minimum.
"Yes, you will get the counter-argument about games going off in November, February and even March. But you really do have to try the minimum for a start.
"It's certainly not cost-effective to keep on training during the worst months of the winter, so perhaps a winter break is not really the answer, either.
"What we're really needing is a total change of season, possibly from March to October or even April to November. Something has got to be done."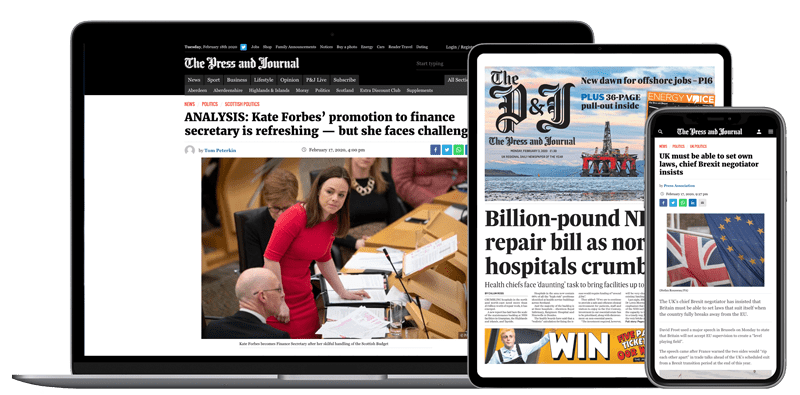 Help support quality local journalism … become a digital subscriber to The Press and Journal
For as little as £5.99 a month you can access all of our content, including Premium articles.
Subscribe