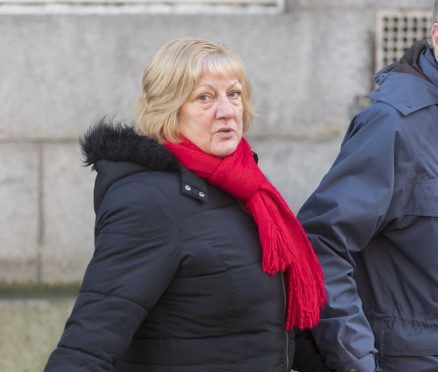 A loving mum who tried to murder her husband in a bloody knife attack has avoided being sent to prison after a judge heard her partner plead for leniency.
Grace Fullerton, 61, assaulted Iain, her spouse of 29 years, at their home in Brimmond Crescent in Westhill in 2016.
The high court heard how Mrs Fullerton attacked Iain because he was an alcoholic who was going out to drive drunk.
Mrs Fullerton, who was suffering mental illness at the time of the incident, then left Iain with a partially collapsed lung and an exposed tendon in his hand.
The business consultant also required 33 stitches and was left permanently disfigured following the murder bid.
Yesterday at the High Court in Edinburgh, judge Lord Ericht said there were "highly exceptional" circumstances in the case.
He sentenced Fullerton to 300 hours community service and three years of supervision,
The judge said he was partly persuaded to impose the sentence after reading a letter which was written to the court by her husband.
Lord Ericht said: "I have received a letter of support from your son Matthew. Finally, I have received a letter from your husband, the man you attempted to murder.
"He states: 'I am the victim of the crime that Grace has been found guilty of, and as such I want to make it very clear, in the strongest terms, that I do not want Grace to suffer a prison sentence.
"I would feel more pain, should this happen, than I felt during the original incident. It would feel as thought I have been hurt all over again.
"'A prison sentence will not benefit anyone. I beg that the court returns Grace to me so we can try to rebuild our lives together.'"
Lord Ericht said Fullerton's mental health issues were also a factor in his decision.
He told Fullerton: "A crime such as the one you committed should not go unpunished and I do not intend that it should go unpunished.
"However, having regard to all of what I have said, the circumstances of your case are highly exceptional. I have concluded that it is not unnecessary to impose a custodial sentence."
After hearing the judge's verdict, Mrs Fullerton, who was standing in the dock, started crying. Her husband, who was sitting in the public benches shouted: "Thank God."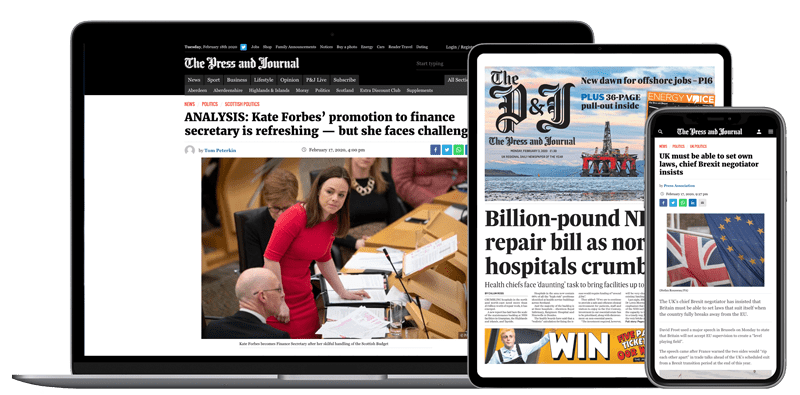 Help support quality local journalism … become a digital subscriber to The Press and Journal
For as little as £5.99 a month you can access all of our content, including Premium articles.
Subscribe