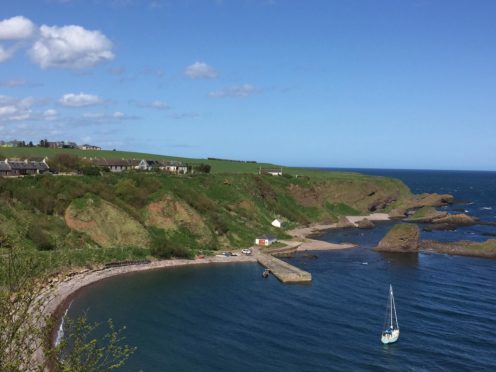 A Mearns village has been awarded more than half a million pounds to prevent it from crumbling into the sea.
Catterline, which inspired some of acclaimed artist Joan Eardley's most famous paintings, has been awarded a share of a £10.8million pot to protect it from coastal erosion and landslides.
The village has been selected as one of seven "open-air labs" across Europe under an EU-funded research scheme.
A team of engineers from Glasgow Caledonian University (GCU) will devise eco-friendly ways to protect the historic fishing village from erosion and rainfall-induced landslides over the next four years, using £540,000 grant.
The community has been working with the university since storms caused a landslip in 2013, but have welcomed the cash injection.
Pieter Voor de Poorte, spokesman for the Catterline Braes Action Group (CBAG) which was set up after the slip, said: "We first met with the team when they were working on Bervie Braes in Stonehaven.
"They have been helping us since then. It's great news that they have been given the grant – we have a long standing relationship with them.
"It's nice that they are exploring more from an environmental side of things with regards to prevention of landslips and slides – we are happy to continue working with them."
The GCU team now plans to work with the community to design "nature-based solutions" to safeguard half of the bay, which is deemed to be "failing".
Trees, reclaimed timber, debris and biodegradable material will all be used to shore up the bay's defences.
Professor Rohinton Emmanuel, principal investigator of the project for GCU, said: "It's a very scenic area and we want to protect its natural beauty.
"We are looking to do something different with natural solutions that produce the same goals as conventional engineering.
"We will come up with a strategy with the people there. It will be key to get buy-in from all of the stakeholders in Catterline, so everyone can work together on this.
"It will involve engineering interventions that mimic nature. The solutions will be co-designed and co-deployed with the community.
"It's civil engineering but it's not grey – it's not concrete – it's using nature in a different way."
Initial discussions will take place with residents, landowners, absentee landlords, farmers, and community groups, in July, when the project formally starts.
A researcher from GCU will be based in Catterline throughout the summer and equipment to monitor the levels of coastal erosion will be installed at the bay in the coming weeks.
The village was home to Joan Eardley in the 1950s, providing inspiration for many of her dramatic seascapes which are now exhibited across the UK.
Her ashes were scattered on the shingle beach below her clifftop cottage following her death in 1963.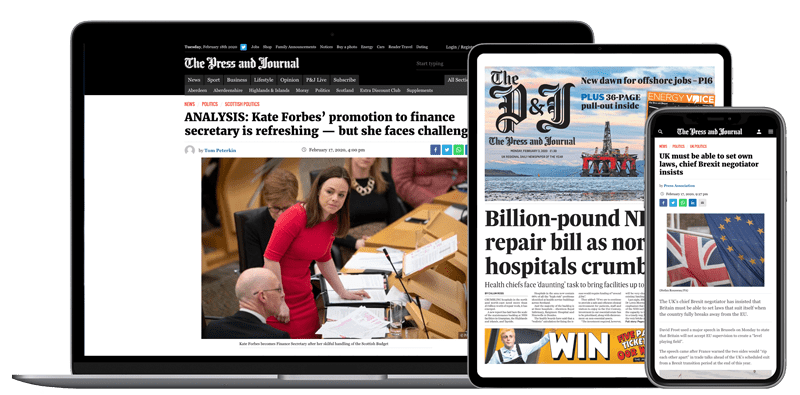 Help support quality local journalism … become a digital subscriber to The Press and Journal
For as little as £5.99 a month you can access all of our content, including Premium articles.
Subscribe