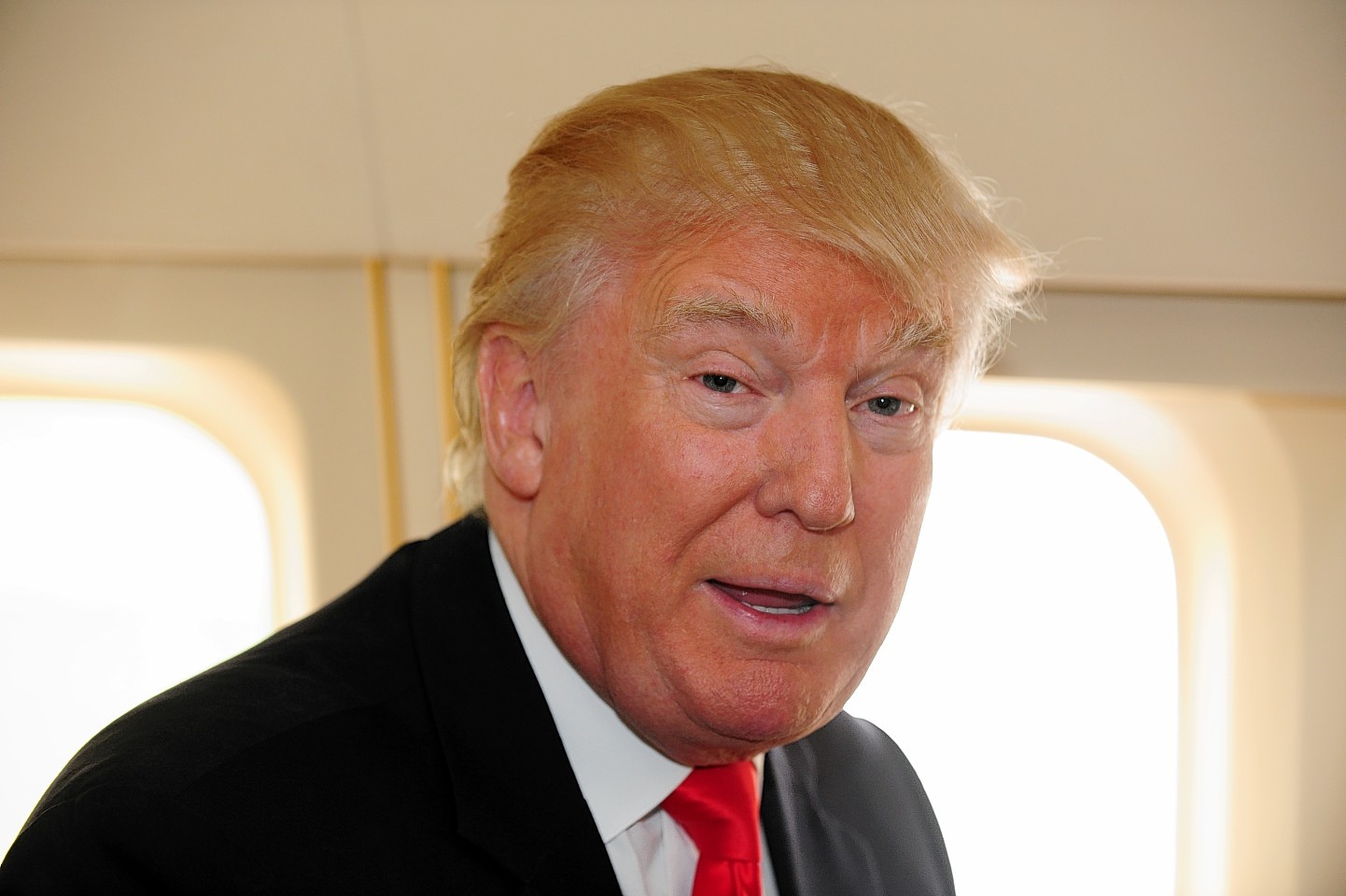 US tycoon Donald Trump has revealed he still "likes and respects" Alex Salmond – despite a bitter row over an offshore wind project in Aberdeenshire.
The New York-based businessman now owns two golf courses in Scotland, adding the recently-purchased Turnberry resort in Ayrshire to the course he built at the Menie Estate near Balmedie.
He halted work on a planned hotel and second course on the site in protest at the planned European Offshore Wind Deployment Centre.
Speaking about his relationship with the first minister at a press conference at Turnberry yesterday, Mr Trump said: "I disagree with him on one element, I've had moments in life when I've been very friendly with him and I do respect him, but I disagree with him on wind.
"I think there are other great forms of energy but wind is becoming obsolete. I disagreed with him on that, other than that, I like him.
"I told that to someone the other day, I actually like Alex Salmond but I have to fight him. I've created a masterpiece and I don't want to see it hurt by a very, very foolish technology that's obsolete."
Mr Trump was also asked about his views on the independence referendum and said he was relaxed about his investments in Scotland.
"It would perhaps be a bad thing for Turnberry and maybe it wouldn't, I really don't know.
"The fact is it's very questionable, a lot of people are very concerned about it, but that will have no impact on me going forward.
"Maybe I'm making a mistake, maybe if you ask me that question in two years I might say 'I made a mistake, I shouldn't have invested in Scotland', that's possible, but it will not have an impact on what I do.
"Windmills will have an impact on me spending a lot of money because I think they're very negative for the economy and tourism and everything else but independence will not have any impact on what I do."
Mr Trump's Lewis-born mother, Mary Anne MacLeod, often returned to Scotland after moving to the US.
"My mother loved Scotland and would travel here religiously every single year," he said.
"I'm not involved in the independence movement, I hear bad things about it from people who are very smart, I hear things that would not be good for Scotland but I don't take a position on it, it wouldn't be appropriate for me to take a position on it."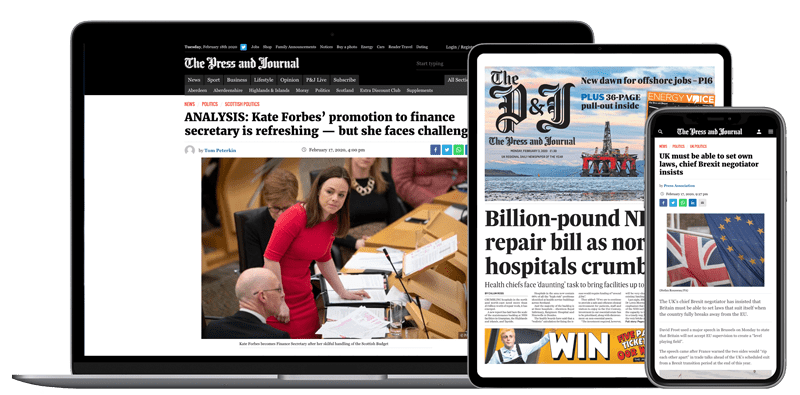 Help support quality local journalism … become a digital subscriber to The Press and Journal
For as little as £5.99 a month you can access all of our content, including Premium articles.
Subscribe