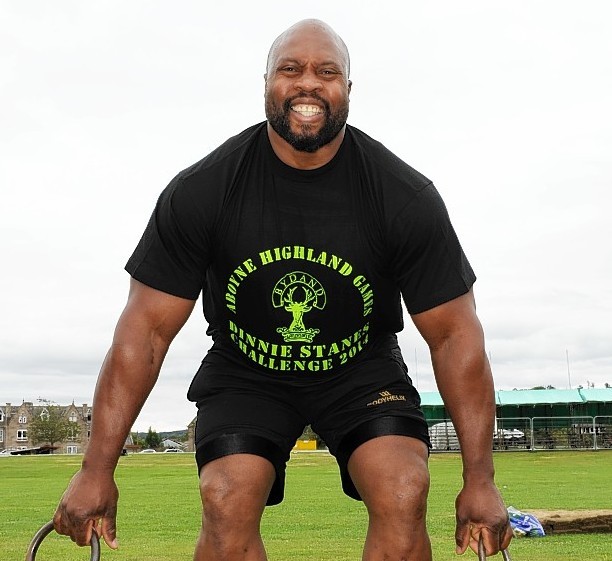 One of the world's strongest men is confident that he will enter the record books as he attempts to replicate a historic feat.
Mark Felix will follow in the footsteps of Aboyne legend Donald Dinnie – as he tries to lift two stones weighing 775lb and carry them more than 15ft during the Aboyne Highland Games tomorrow.
The effort is a re-enactment of Dinnie's incredible feat in 1860 when he carried the stones across the Potarch Bridge near Kincardine O'Neil.
The 48-year-old UK-based muscleman, who is originally from Grenada, who has lifted heavier weights than the Dinnie stones, said he had had a chance to see them and work out a strategy.
"It is a great feat and I am very confident. I have been studying it, I have been looking at every angle, looking at the best way to lift them. There are ways to lift the stone, you have to do it a certain way," he said.
"I have looked at the stones and I even went up to the bridge and walked the distance to measure it out. I am ready and looking forward to it."
He will try to carry the stones over a replica of the Potarch Bridge placed in the centre of the games arena, which has been created by pupils from Aboyne Academy.
And yesterday the strongman met a previous winner of the challenge, 86-year-old Henry Gray, who carried one of the stones one-handed, for 54 feet at a contest in Aberdeen's Music Hall in 1953.
Mr Gray described his attempt as a combination of "brute strength and stupidity" and said he would be cheering on Mark Felix tomorrow.
Ian Scott, the games chairman, said they expected the feat to be the highlight of the day.
"When we were asked by the homecoming team at Events Scotland to do something special for homecoming year we thought there can't be anything better than honouring one of our founding members by repeating this amazing feat of strength," he said.
Around 9,000 people are expected to flock to Deeside for the popular event, which is being held on the Green in Aboyne from 10.30am.
It will include 96 arena events, ranging from the much-loved Highland dancing to the famous "heavies" tossing the caber, pipe bands and fiddle competitions.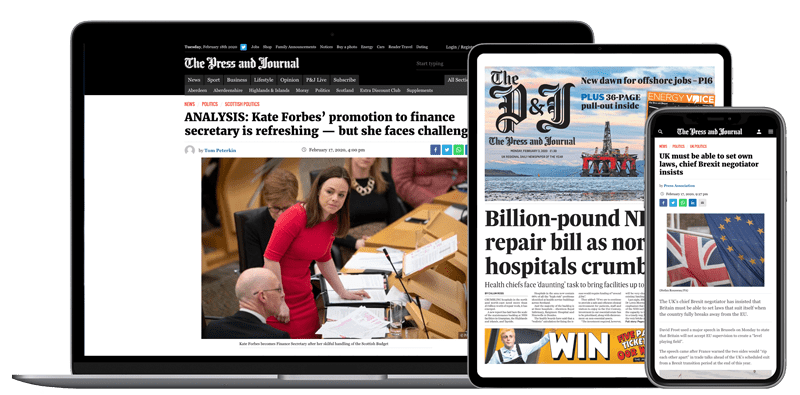 Help support quality local journalism … become a digital subscriber to The Press and Journal
For as little as £5.99 a month you can access all of our content, including Premium articles.
Subscribe