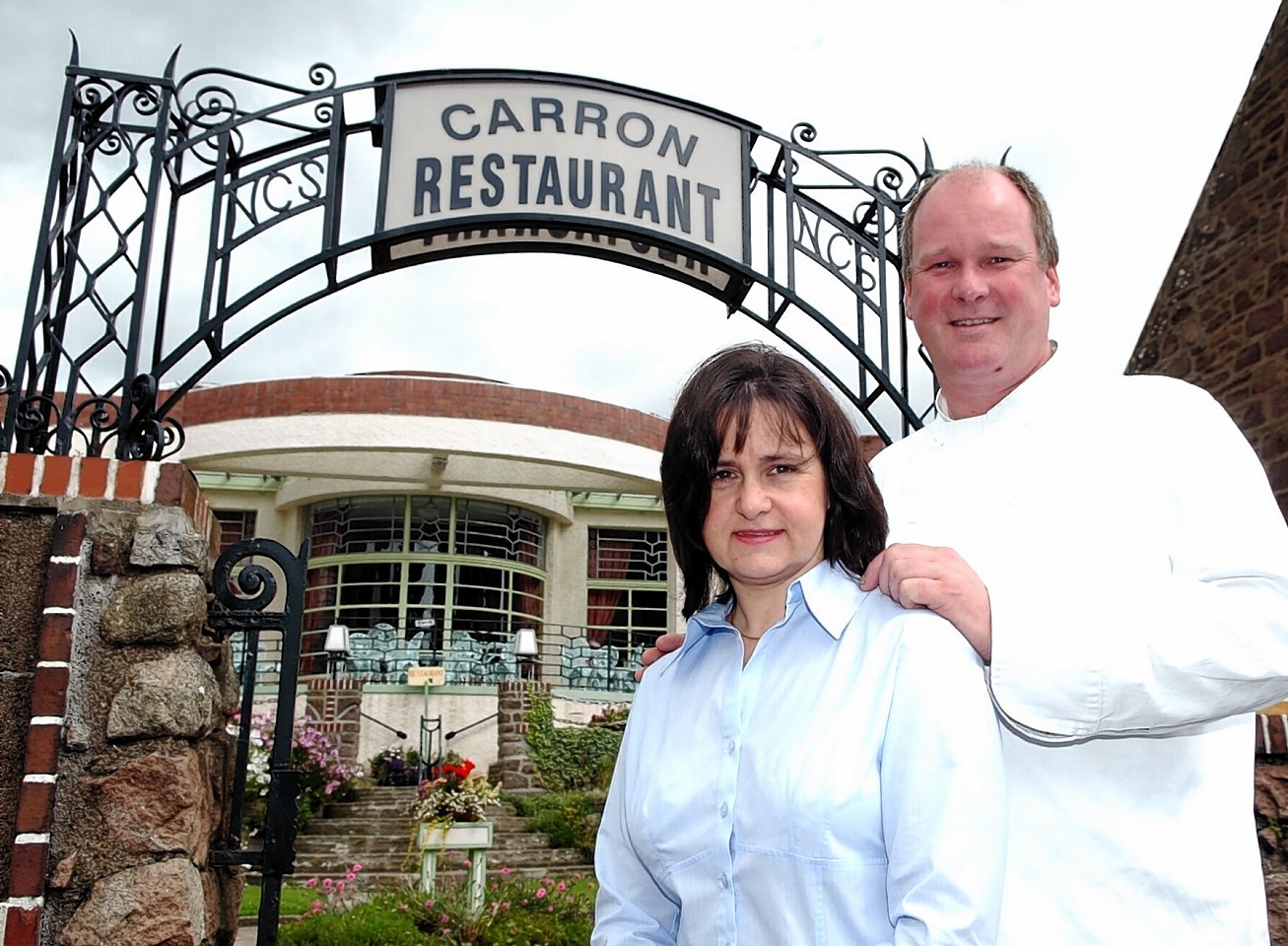 A well-loved north-east restaurant is set to close its doors for the last time at the end of this month.
The Carron Restaurant in Stonehaven, which is known for its Art Deco design, will serve its last customers on Saturday August 30.
Owners Robert and Jacki Cleaver plan to take early retirement and close the venue, which has been hailed as the finest example of an Art Deco building in the north of Scotland.
The couple have worked in the restaurant business for many years, having previously owned The Creel Inn in Catterline and the Tollbooth at Stonehaven Harbour.
Mr Cleaver, 52, who is also the chef at the Carron, said: "We were running both restaurants at the same time, and the masterplan was that we would retire at 50.
"In a way we gave up normal family life, as many restauranteurs do. We got out heads down with the aim to reap the benefits later.
"But what we didn't count on was the credit crunch. We've had the place on the market for the last five years. In that time we've had five or six viewings that have been positive, until they went to the banks."
The inability of buyers to secure funds mean the restaurant has gone unsold, but the Cleaver's plan to hold onto it until the market picks up.
"I'll take on the decorating and the gardening," said Mr Cleaver.
"I'll keep is as pristine as it always looks. We'll keep hold of it and even if it takes four or five years we'll sell it to the right person, someone who will look after the building and, realistically, raise the funds."
The building which houses the restaurant was first opened in June 1937, and consisted of three shops on Evan Street with a restaurant accessed through the sunken garden from Cameron Street.
It closed briefly during World War II, then functioned as a restaurant until the late 1960's when it became the storeroom for a supermarket based in the shops behind.
Local businessman Jack Morrison spent more than £1 million in the late 1990's when he restored the building to its former glory.
The couple now plan to enjoy their retirement at their home in Laurencekirk, while enjoying themselves on their motorbike.