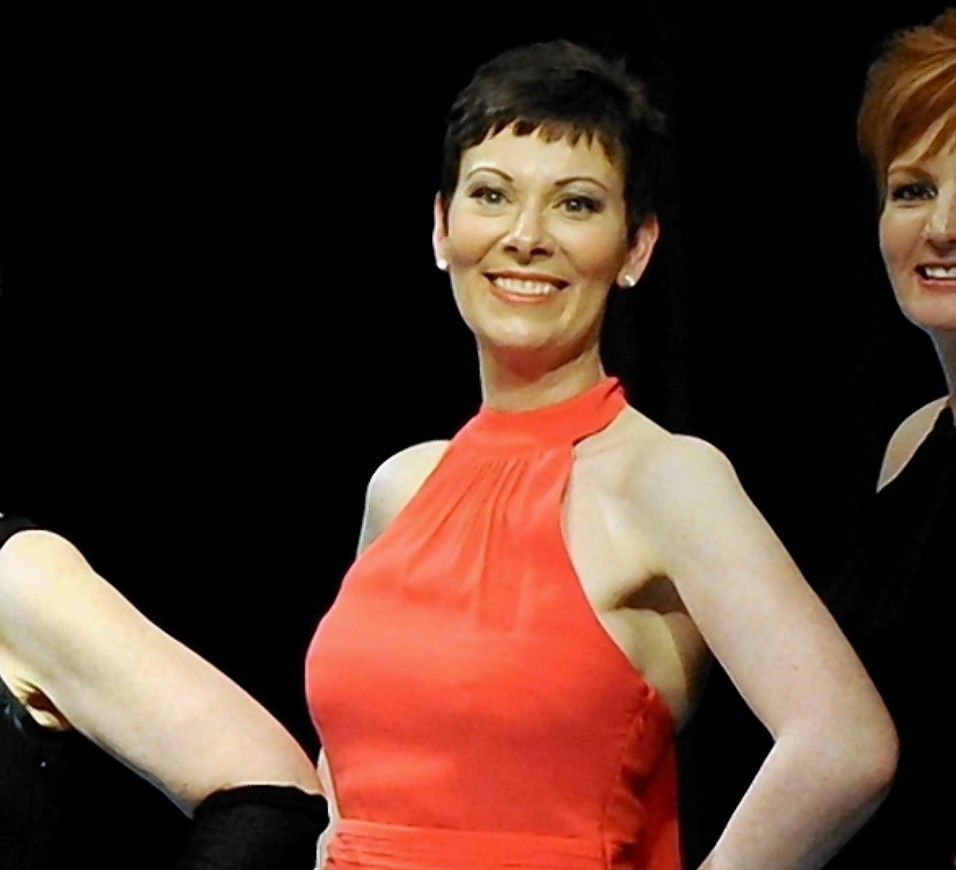 A north-east woman who took to the catwalk after months of cancer treatment has lost her battle with the illness.
Tributes to Karen Scott flooded in last night, with wellwishers calling her "truly inspirational" with a "beautiful outlook on life".
The popular Stonehaven businesswoman received her breast cancer diagnosis at the beginning of February 2013.
She underwent intensive surgery, chemotherapy and radiotherapy, and was given the all-clear in November last year.
Just four months later she strutted down the stage at Courage on the Catwalk in Aberdeen's Beach Ballroom.
Organised by Aberdeen-based charity Friends of Anchor, the event features 24 models who are either battling cancer or have survived it.
The women modelled the latest trends in front of more than 1,000 spectators, and raised £72,000 for the charity.
Speaking at the couple's home in Mergie, Mrs Scott's husband Neil said: "Karen was absolutely fantastic. She was very joyful, and just a very bubbly person. Her smile and laugh lit up the room.
"She loved every minute of being in the spotlight on stage, she was a bit of a show off and she really enjoyed herself."
Mrs Scott, who was originally from Glengormley in Northern Ireland, moved to Scotland in 1993. She studied at Abertay University in Dundee, where she met her future husband, and married him in her hometown in May 2002.
The couple settled in Stonehaven and Mrs Scott worked as commercial communications manager at nearby Macphie of Glenbervie before moving to Oil Careers and more recently Petrofac.
She spent three months taking part in intense rehearsals in the run-up to the fashion show, and enjoyed every moment of the experience.
Speaking before the event, she said: "Doing Courage on the Catwalk just means so much. It is about enjoying life again."
Sarah-Jane Hogg, fundraising manager for Friends of Anchor, said: "Karen always had the biggest smile on her face for every rehearsal. She loved the catwalk and everyone in the audience would say she was enjoying every minute.
"She had one of those smiles that was just so infectious. She was always just such a positive person and she lived a life that most people wouldn't dream of.
"She and Neil, from what I know of them, had the most incredible relationship. She just grabbed life and took every opportunity, and it was such a pleasure to know her."
Shortly after Courage on the Catwalk, at the end of April, Mrs Scott was once again diagnosed with cancer. She died on Friday.
Mr Scott said: "Over the past year and a half she didn't want to be defined by her illness.
"She lived life to the full. She had a smile that just lit up the whole room."