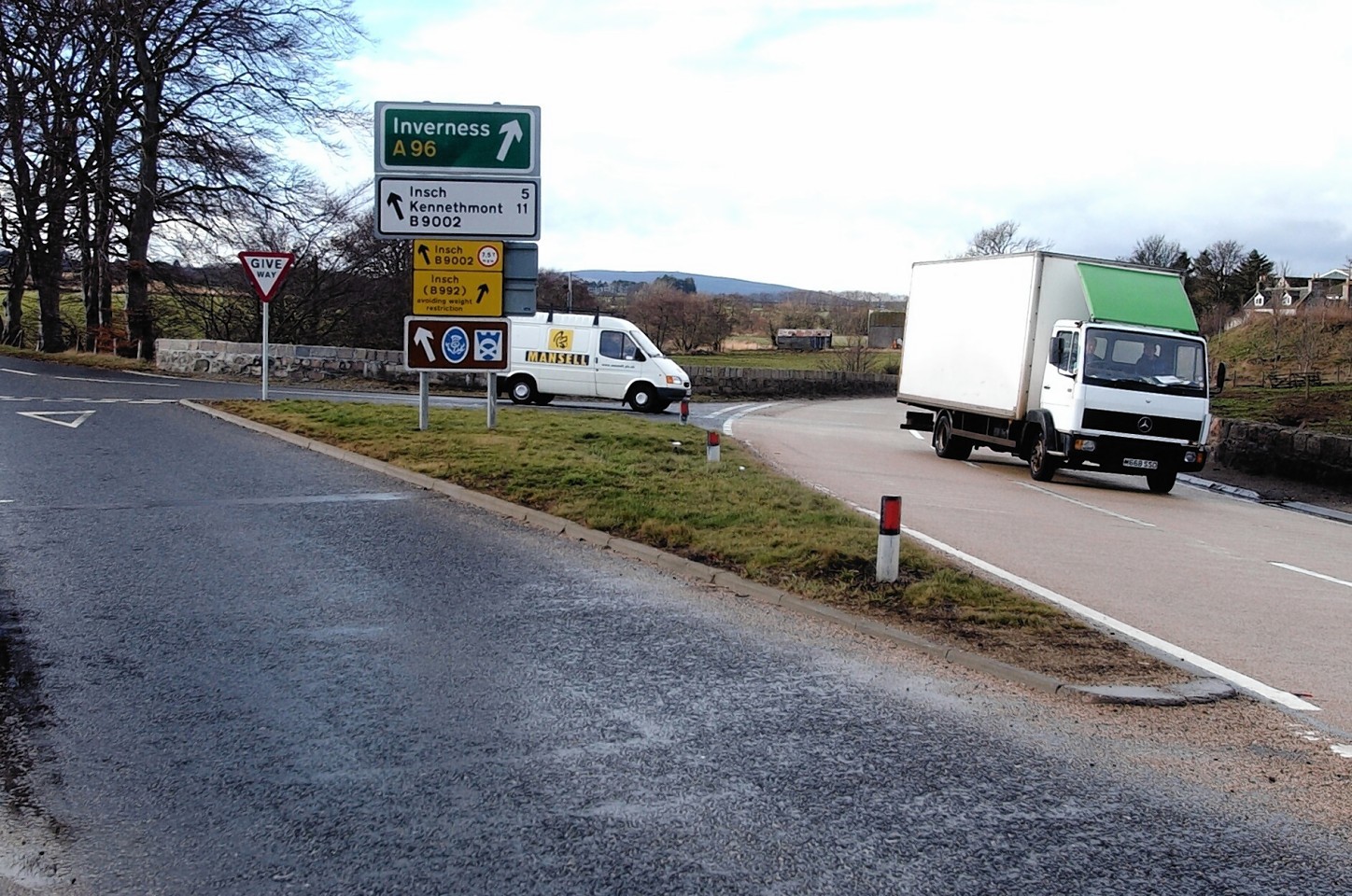 A fresh call was made yesterday for improvements to a "dangerous" junction on a busy trunk road where several motorists have been killed or seriously injured.
North East MSP Nanette Milne said the Oyne Fork on the A96 Aberdeen to Inverness road west of Inverurie was no longer suitable for the heavy volume of traffic on the route.
The junction is situated on a tight bend near Pitcaple in Aberdeenshire and is used by increasing numbers of motorists as new housing developments are built in nearby villages such as Insch.
Conservative MSP Nanette Milne said: "The Scottish Government has outlined its long-term plan to dual the A96 in the future. However, it is clear that we need to seek solutions to dangerous junctions such as Oyne Fork now
"For motorists leaving and driving onto the A96 the Oyne Fork junction is extremely dangerous, given that it has limited visibility and is on a very fast bend. Like many motorists I have witnessed some near misses at the junction in the past.
"The population of Insch and surrounding communities such as Oyne has increased significantly in recent years with the Oyne Fork junction now clearly not suitable for the level of traffic."
The junction has been the scene of a series of fatal and serious accidents over recent years.
In April, a woman was taken to hospital following a crash involving a bus and two cars on the bend.
A woman and her child were airlifted to hospital with serious injuries after the car they were travelling in collided with a van at the junction in October last year.
And a 49-year-old motorcyclist died after his bike was involved in a crash with a 4×4 vehicle close to the Oyne Fork in 2010.
Last night, a Transport Scotland spokesman said: "The safety performance of the trunk road network is continuously assessed and resources are targeted where they will bring the most safety benefits.
"There is nothing in our statistics to suggest that there is a particular problem at this junction but we will continue to monitor the whole of the A96 to see where improvements are required and react accordingly."
He said the Scottish Government was investing heavily in the north-east transport infrastructure through schemes such as the dualling of the A96, the Inveramsay Bridge improvement scheme and Aberdeen Western Peripheral Route.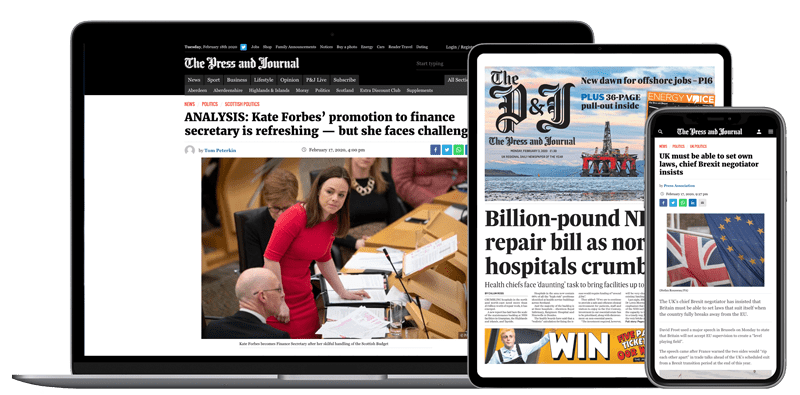 Help support quality local journalism … become a digital subscriber to The Press and Journal
For as little as £5.99 a month you can access all of our content, including Premium articles.
Subscribe