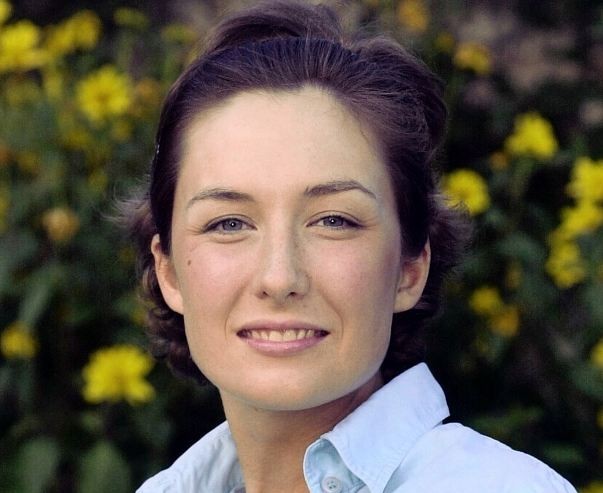 Millie Forbes was an inspiration to everyone who knew her.
Despite being seriously ill, her only mission in the last few months she was alive was to inspire people to register as a bone-marrow donor.
After being diagnosed with leukaemia, she sparked a nationwide search for a match after doctors told her it was her only chance of survival.
But on August 2004, almost exactly 12 months after she launched her campaign, the 21-year-old from Keig, near Alford, lost her battle with the illness.
Ten years on, her memory lives on in those who and knew and loved her.
But her fight to make a difference to people with blood cancer also continues, and this Christmas her family are channelling her determination into one of their biggest campaigns so far.
With a little help of some celebrities and the Anthony Nolan Trust, her sister, Annabella, has spent the last two years creating a star-studded online advent calendar.
Every day until Christmas, the charity will reveal a mystery star who has been inspired by Millie and who says a few words about why people should do something amazing for a stranger.
Her sister said: "We should be celebrating Christmas together as a family, as we always did.
"It's strange and very sad to think we've now had ten years of celebrating Christmas without her.
"This campaign is the perfect way to remember her this Christmas."
So far Sienna Miller, Dominic West, Dan Snow and Susannah Constantine have been revealed behind the virtual calendar doors.
North-east actress Rose Leslie, star of Game of Thrones and Downton Abbey, happily launched the first day as she is a family friend of the Forbes family.
"Most of these people didn't know me or Millie, so it means the world to my family that these celebrities have been inspired by Millie's story and taken five minutes to film themselves at work, at home and even in their kitchens, to encourage their fans to sign up," said Annabella.
"Any one of their fans who join the register could end up saving the life of a stranger. If enough people watch and share these videos, this project could mean the difference between life and death for someone like Millie.
"I think if she was alive today we'd still have done it and we'd have done it together. I really hope she's looking down and feeling proud, because all of this is because of her."
Visit the Anthony Nolan website to see what mystery star is next.
You can also follow @AnthonyNolan to stay up to date with the #InspiredbyMillie celebrity advent calendar.