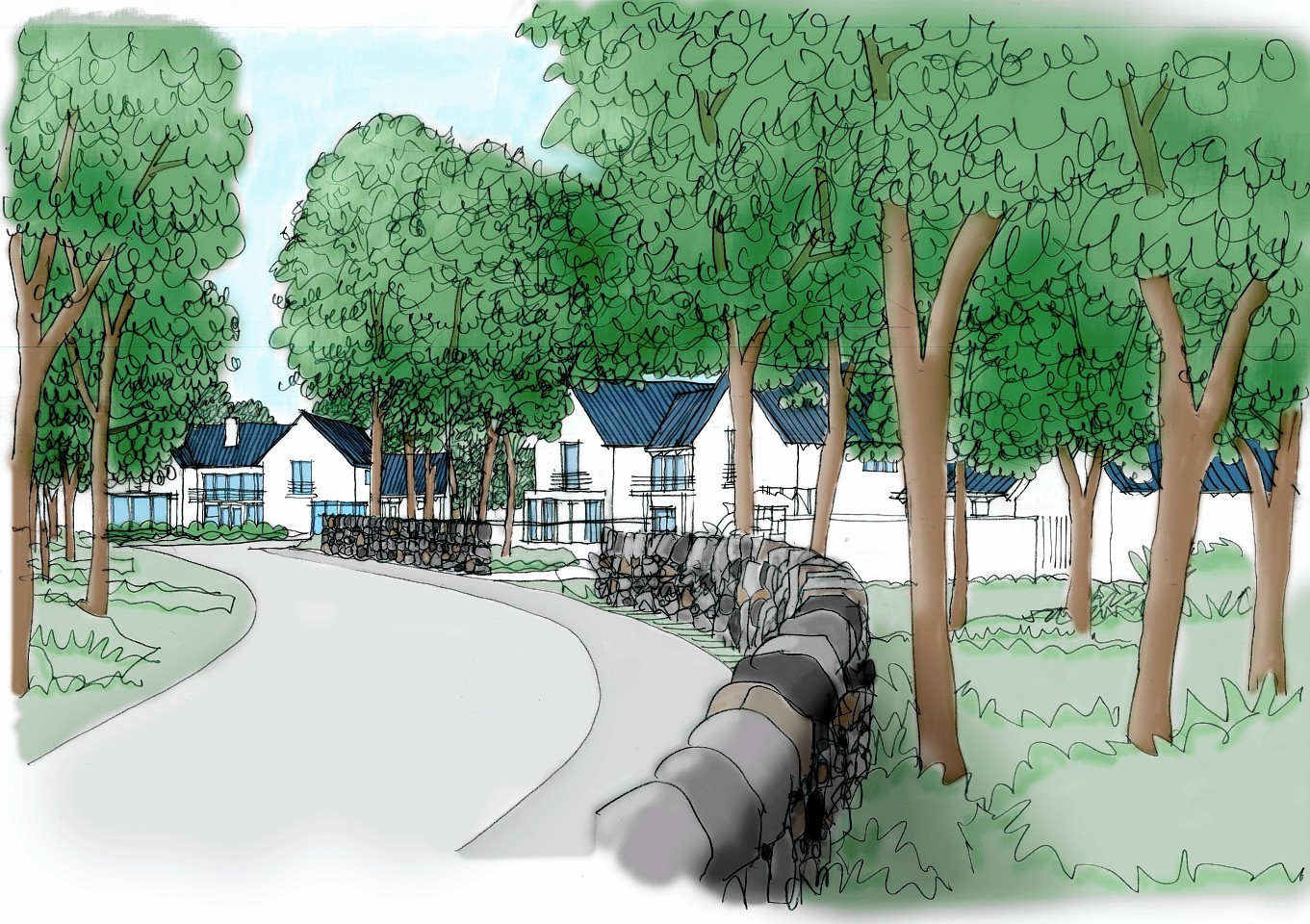 Plans for the last phase of a multimillion pound development which will restore a north-east mansion to its former glory have cleared a hurdle.
FM Ury will build 230 homes to cover the cost of restoring B-listed Ury House, near Stonehaven, and turning it into a boutique hotel.
Yesterday, members of the Kincardine and Mearns area committee agreed to back proposals for the final 84 homes of the enabling development. The site at East Lodge will have a mix of three, four and five-bedroom houses and bungalows. It will now be referred to the infrastructure services committee for a final decision.
Stonehaven councillor Raymond Christie said he was pleased the project was moving forward, as the applications had been slow in coming forward.
He said: "It's taken quite a long time for this enabling development to come through, but we're pleased that this was the last phase of it. It will allow Ury House to be completed redeveloped."
Although members backed the plans, concerns were raised about which school youngsters from the additional houses would go to, as Dunnottar Primary is already at capacity.
Mr Christie said: "There was some concern, and I share it about the education situation in Stonehaven. We don't know who is going to go into these houses, but depending on how many families there are, we will have a problem in schools – particularly the primaries as Dunnottar is already well over capacity at the moment.
"However, we felt that as this application would complete the enabling development, and is a good development, it should go ahead."
Planning bosses had recommended the scheme be approved, despite it going against planning policy.
Councillors heard the restoration of Ury House would have economic and landscape benefits, while the finished £40million development would improve access and links to Stonehaven town centre.
As well as the 230 homes and the restoration of Ury House, the masterplan for the estate also includes an 18-hole championship golf course designed by Jack Nicklaus.