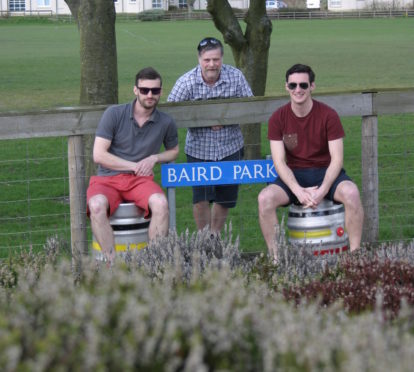 A popular beer festival will return to Stonehaven this summer, with more than 140 tipples for visitors to sample.
The Midsummer Beer Happening – formerly the Stonehaven Real Ale Festival – will be held in June, and visitors can look forward to a range of ales, street food and musical entertainment.
There will also be some new additions to this year's programme – including a cycling event and a corporate dinner to learn the art of matching the right beer to food.
And this year, for the first time, tickets will be sold in advance from Sunday.march29
Organisers announced plans to rename the festival and move it to the summer last year, and hope that by holding it in a marquee they will ensure as many beer lovers as possible can get in and enjoy the line-up.
About 2,000 visitors flock to the Stonehaven for the event each year and previously, when it held in the town hall, people were queuing for up to an hour in November to get in.
This year there will be about 140 different beers on offer, ranging from craft to Belgian to real ale, from breweries across the continent during the event, which will be held in Baird Park, Stonehaven from June 18-20.
Organiser Robert Lindsay said ale fans are in for a treat.
"We will create our own, very special venue in a marquee in the Baird Park that will be the epicentre of a celebration of beer, food and music – but especially beer.
"On offer will be the largest array and range of beers you will find in one place in Scotland this year, all of it of the finest quality that will be a treat for beer fans, and novices, alike.
"And as we have a larger venue and a wider range, we can guarantee beer will keep flowing until the very last minute of the very last day of the festival."
Day tickets for the Happening are £10, including a commemorative glass. Weekend tickets, given access for all three days, will be £15.
Mr Lindsay, who owns the town's Marine Hotel and the Six Degrees North brewery, added that proceeds from the not-for-profit event would continue to be donated to local causes in the community.
To find out more, visit www.midsummerbeerhappening.co.uk