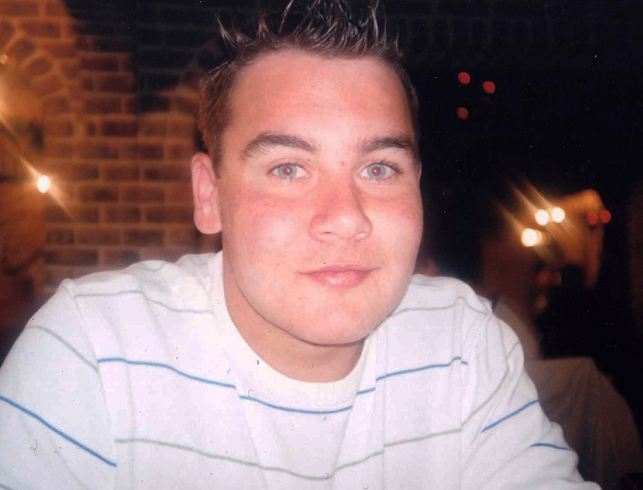 The parents of a teenager killed in a horrific car crash have abandoned their two-year fight to win compensation for his death – because they cannot face the ordeal of reliving the tragedy in court.
Anne and Bert Main said that "no money in the world" could ever make up for losing their 19-year-old son Brendon, who was killed by drink-driver James Watson.
The 40-year – who is serving a nine-year jail sentence – also tried to frame his young victim, claiming he had been driving when the accident happened in a quiet street in Newburgh four years ago.
Mr Main's parents launched a civil case against Watson two years ago after the full extent of his callousness emerged.
But last night, the couple, who live in the Cults area of Aberdeen, said that as the court date loomed, they could not bear to prepare themselves to listen to the horrific details of the fateful night all over again.
Mrs Main, a nurse, said she did not want the final moments of her son's life to be relived in public and that no compensation from Watson would ever make up for their loss.
"I couldn't sit and listen to them go over that night, and I couldn't sit in a court room and face him," said Mrs Main.
"I have never seen him and never want to.
"At the end of the day, my bairn is not here and no money in the world is going to bring him back."
Mr Main had been drinking at the Ythan Hotel with his best friends, Michael and Levi, and Watson before they headed for home in the early hours of July 24, 2011.
Brendon had handed the keys of his Ford Fiesta to 40-year-old Watson, Levi's father, trusting him not to let him drive once he had a couple of drinks.
But instead of ensuring the teenagers got home safely, Watson decided he wanted to see how fast Brendon's car could go, and lost control of the vehicle in Main Street.
It smashed into a parked Land Rover Freelander, hitting it so hard the 4×4 was forced on to the bonnet of a nearby Volvo.
The Fiesta overturned and Mr Main was crushed when he fell from the car. He later died in hospital.
At the High Court in Glasgow in February 2013, Watson was jailed for eight years and nine months after he admitted drink-driving and causing the crash.
But even more horrific details of his crime were yet to come when his son, Levi, revealed that his dad had tried to frame his best friend by asking him to lie to police in a desperate attempt to avoid prison.
He claimed his dad wanted him to tell police that Mr Main had in fact been driving.
"I got phone calls threatening me to change my statement, to say that it had been Brendon driving the car," Levi told the Press and Journal.
He claimed his father had also been seen "crawling" away from the smashed wreckage of Brendon's car that night.
"After the threats I received, that doesn't surprise me," he said.
The next morning, Levi was told his best friend had been killed, and he never heard from his father again.
"I miss Brendon so much. I'd rather it had been me than him," he said.
"In the same day I didn't just lose my best friend – I also lost my dad."