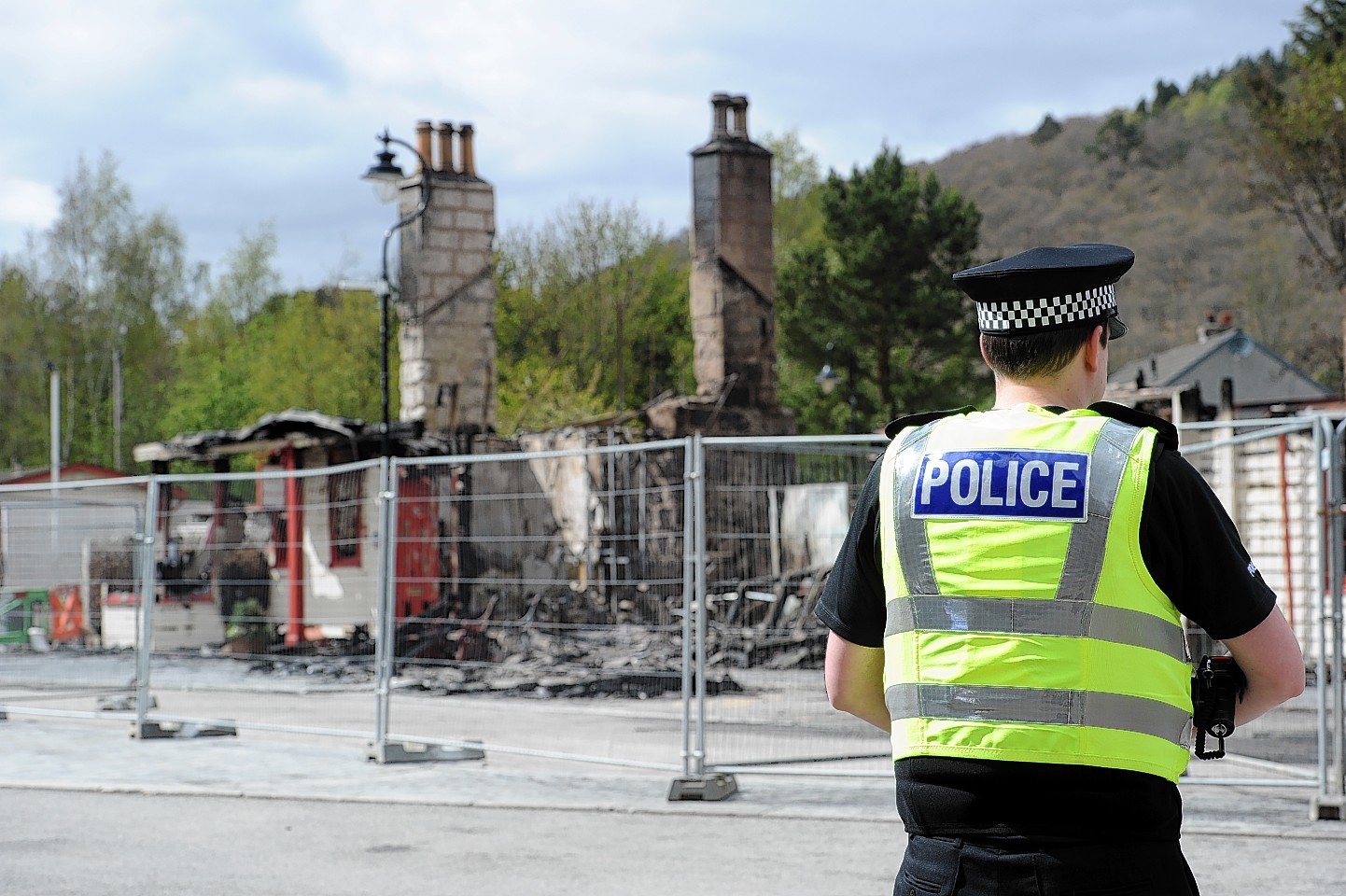 A Deeside railway station destroyed in a huge blaze was the "centre piece" of the village and should be rebuilt, it was claimed last night.
The Old Royal Station in Ballater – used by Queen Victoria and her descendants – was left a burnt out shell after a fire broke out early on Tuesday morning.
The building in Station Square was home to a restaurant, museum and tourist information centre and two shops.
Fire and police officers are carrying out a joint investigation into the cause of the blaze, which took about 50 firefighters more than three hours to extinguish.
Yesterday, engineers from Aberdeenshire Council attended the site to secure it. However, Station Square will remain closed until further notice.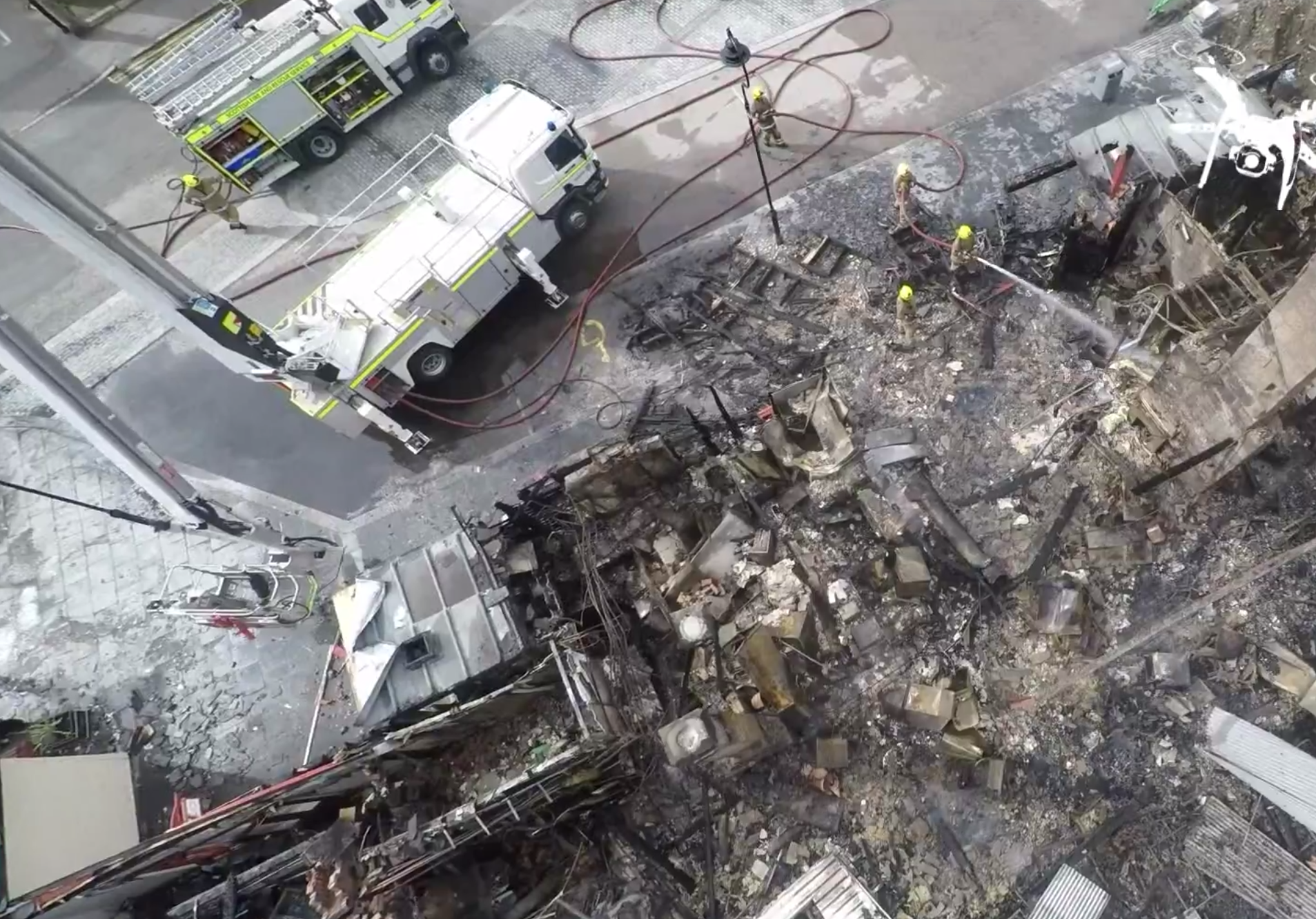 The council's chief executive, Jim Savege, is expected to visit the site tomorrow to see the devastation for himself.
Last night, chairman of Ballater Local History Group and local businessman Alistair Cassie said he hoped the council realised the importance of the attraction to the village, and that it would restore it.
He said: "It's very, very sad. Everyone in the village is just devastated.
"Some of the building will never be replaced. The Victorian waiting room will never be restored to its former glory.
"I doubt it will ever be restored to what it was unless there's lots of photographs, there was such intricate detail and carved wood that would be difficult to reproduce. And of course, it wold be a big cost.
"However, the people of Ballater believe it has to be replaced. The building is the centrepiece of Ballater, and it's just not the same without it. It's the hub of the village.
"Tourists come from all over the world to look at it. There are not many old stations still standing, and ours had a royal terminus."
Mr Cassie said there had been a "bit of luck" with saving some of the treasures from within the museum, including a Balmoral Highlanders outfit and a replica of the Royal carriage used by Queen Victoria on her trips to Balmoral Castle.
He added: "The stories will live on, but it's losing all the bits and pieces within the businesses.
"The council will have to do something. There's no way Ballater can raise that kind of money.
"Ballater is going through a really tough time at the moment, businesses are having a very hard time and now that's another four businesses we've lost. It's a huge blow."