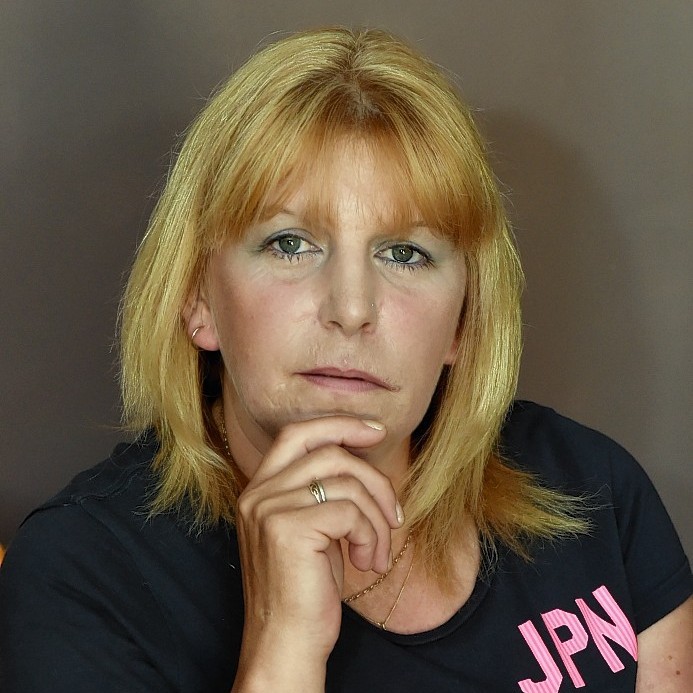 A mother of five has spoken of her agony after she was falsely accused of helping her police officer partner to rape another woman.
Elaine Duncan was left "devastated" by claims that she pinned the woman down while Andrew Robertson carried out a sickening sex attack.
The charges against her were dropped, but she was still forced to give evidence against the man she loved in a High Court trial.
And while a jury took less than an hour to return a not proven verdict against the former Gordon Highlander, the reverberations from the case are still taking their toll on the couple and their family today.
Mr Robertson, who was suspended from the police as a result of the allegations, declined to comment last night.
But Miss Duncan, 48, said she had decided to break her silence to let everyone know what the ordeal had cost her and her loved ones.
She revealed she had lost her job, was too scared to let anyone into her house and will never befriend anyone again as she cannot bear to trust them.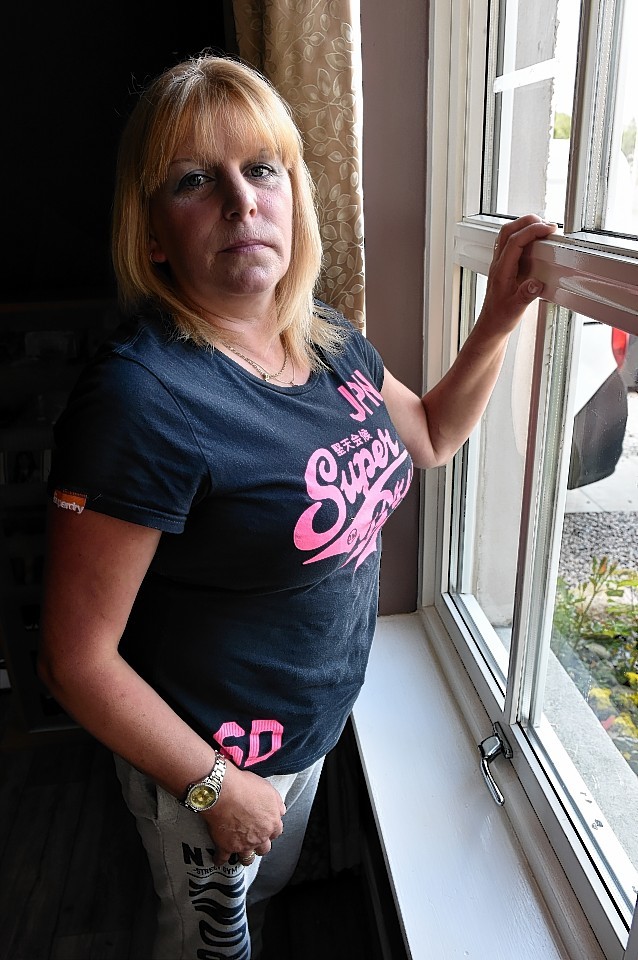 Birthdays are no longer the joyous occasions they once were as Mr Robertson's case coincided with her young daughter's big day.
And even certain days of the week spark horrendous flashbacks because of the painful memories they invoke of developments in the investigation.
Miss Duncan, who lives at Aboyne, said that for a woman to be accused of such an "horrendous" crime was "devastating".
"Our home was raided – they took our jeans, laptops, tops," she said.
"I spent most of my time crying, but then I got really angry. I knew I hadn't done anything.
"I couldn't get my head round what was happening. As a woman, it was the worst thing you could possibly be accused of."
The claims came to light almost two years after the alleged offence was meant to have happened.
Mr Robertson was accused of raping the woman – who cannot be named – at her home on Deeside during a party in January 2012.
She also claimed Miss Duncan pinned her down on a sofa by her arms while he attacked her.
During the trial in February, the accuser – who gave evidence via video link – told the court she had been drinking wine before the couple visited her at home.
She said they tried to ply her with "special champagne" before attempting to entice her into having sex with them both – and that when she refused, she was raped.
However, Mr Robertson insisted the sex was consensual and said he "could not believe it" when the woman stripped off for him after a night of drinking while his partner was in the bathroom.
Last night Miss Duncan said she was still haunted by the accusations.
She claimed leaflets were even sent to houses in their village to warn people her partner was a monster – and said they were treated worse because of his profession.
And she argued it was unfair that their names would always be associated with such horrendous allegations, while the accuser had lifelong anonymity.
"Everybody knows everybody here, it could have gone so badly wrong. People might not have come near us," she said.
"Thankfully, people in the village knew we wouldn't do that. We didn't lose friends, and the kids didn't lose friends, which is the main thing.
"People have been so supportive."
Because of the time she spent in court and the police interviews she had to attend, Miss Duncan lost her job as a parcel delivery driver.
She also lost a subsequent job as a care assistant because of the severe depression she has suffered.
The only thing that has kept her going at the darkest of times is her children, and the desire to prevent them from suffering.
"I have to carry on for them," she said.
"It would have been easy for us to run away from this place, but we didn't. This is our home and we will never be chased away."